Inside Prince Harry's Latest Libel Complaint Against The Daily Mail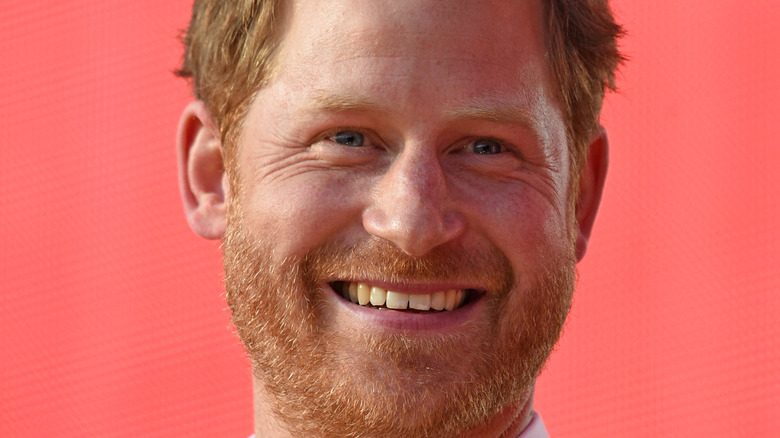 Kevin Mazur/Getty Images
The Duke and Duchess of Sussex might be out of England, but they're not ending their fight against the United Kingdom publications that they believe wronged them. According to People, Prince Harry filed a libel complaint against the Daily Mail. Although it's unclear exactly what details the complaint is concerning, the royal officially filed the suit against Associated Newspapers Limited, the Daily's Mail's publisher. If Meghan Markle's past legal case is any indication, it likely has something to do with the post-royal wedding coverage of the couple that many deemed unfair.
Meghan and Harry have been very open about how they think publications abused them during their time in the public eye. From posting personal documents to running harsh headlines (with one having to do with Meghan's affinity towards avocados and how it was "fueling human rights abuses"), the duke and duchess have been at the center of a lot of questionable coverage. The two explained their struggle with the media during their interview with Oprah Winfrey in March 2021. Meghan not only debunked the rumors that she made Kate Middleton cry, but opened up about how hard it was to be extensively scrutinized in the press on a regular basis. 
While there's no word on exactly which article or series of pieces Harry filed his complaint with the Daily Mail over, he's definitely not going down without a fight. 
Prince Harry's complaint in not the first for the royal couple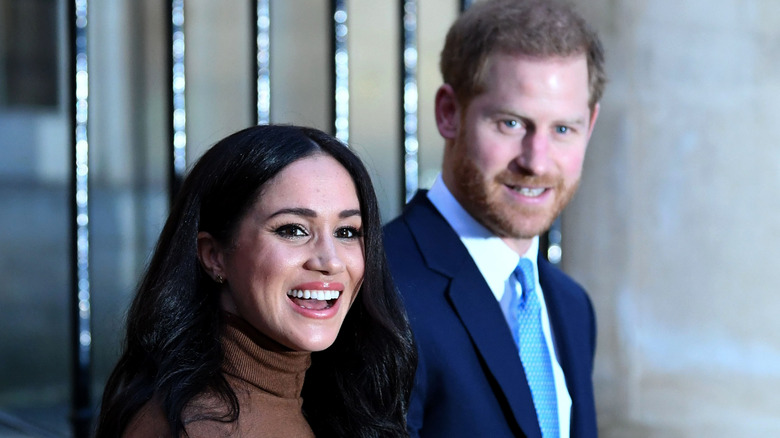 Wpa Pool/Getty Images
Prince Harry's complaint against the Daily Mail comes shortly after Meghan Markle won her legal battle against another publication. According to People, the Duchess of Sussex won a symbolic £1 ($1.36) against the Mail on Sunday for publishing a personal letter written to her father before the royal wedding in 2018. The publication also noted that Meghan won an undisclosed sum for copyright infringement, but that money has since been donated to charity. 
"This is a victory not just for me, but for anyone who has ever felt scared to stand up for what's right," Meghan said in a statement after the ruling. "While this win is precedent setting, what matters most is that we are now collectively brave enough to reshape a tabloid industry that conditions people to be cruel, and profits from the lies and pain that they create."
According to Stylist UK, the Daily Mail also ran a front-page apology to Meghan. Of course, no apology or money won can take back the pain that came along with her personal information being published. Is her husband, Prince Harry, pursuing a similar goal in his latest legal complaint? 
Prince Harry's goal is to change tabloid culture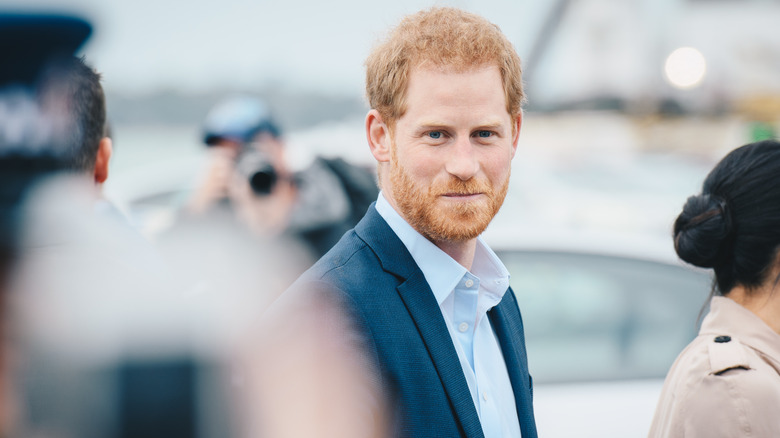 Shaun Jeffers/Shutterstock
Because the details of Prince Harry's latest legal complaint have not yet been revealed, it's not entirely clear if he is seeking financial compensation, a public apology, or both. But what is certain is that he and Meghan Markle are determined to change tabloid culture, as made clear by their sit-down with Oprah Winfrey. Calling the press, specifically the British tabloids, "bigoted," Harry shared that he and Meghan had fallen victim to sources of information that were "inherently corrupt or racist or ­biased." The impact that said-information then had on "the rest of society" was profound, if not life-changing for the couple, as per Vogue. 
Meghan's prior win and Harry's complaint against the Daily Mail might seem like small steps, but they could be the gears that need to start turning for others in the public eye to demand fair coverage — royals are not the only people who have to deal with tabloid culture. Most notably, the #FreeBritney movement has made connections to how tabloid culture played a part in Britney Spears' life leading up to her conservatorship. The same parallels of toxic tabloid culture have been made with Lindsay Lohan, Christina Aguilera, Jessica Simpson, and other celebrities — the majority of which being female — that were in the public eye in the 2000s. 
All said and done, Harry and Meghan are leading the fight against a tabloid's ability to publish harmful information. Here's to hoping the toxic culture won't carry on for another generation.