Nick Lachey Reveals What Hosting Love Is Blind Means To Him - Exclusive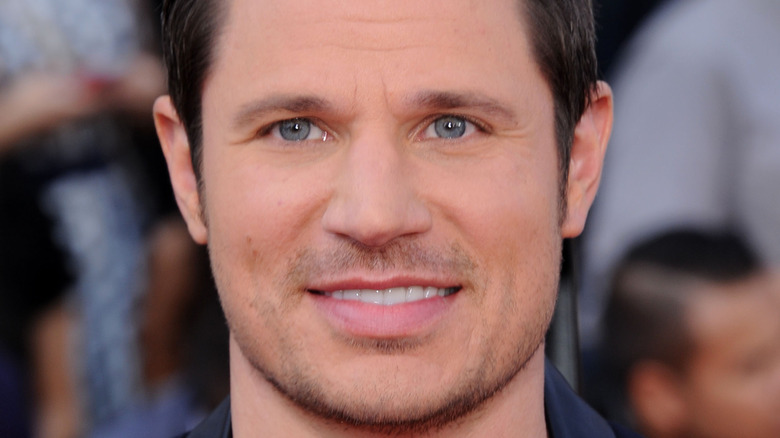 DFree/Shutterstock
Nick Lachey does it all. He sings, he hosts, he judges, and more, and we have to admit that we're glad he does. Lachey is one of the beautiful voices behind the '90s boyband 98 Degrees, and when he's not reuniting with the boys, he's hosting and judging various singing competition series, including Netflix's "Love Is Blind." Netflix's unique take on a dating series sees couple getting engaged before they ever physically see each other, and what makes it extra special is Lachey's co-hosting with his wife, Vanessa Lachey, the leading lady of "NCIS: Hawai'i."
We at The List recently spoke with Lachey, who spilled new details not only on what working on singing shows is really like but also why his new Eggo collaboration is so important and what hosting "Love Is Blind," whose second season recently wrapped, is really like. For those who haven't yet realized — or, like us, have chosen not to think about it — Daylight Savings Time (DST) is rapidly approaching, and with it comes "springing forward." Aka, we're about to lose an hour of sleep, and we're all going to be extra tired. Enter Lachey, who's working with Eggo to give away one million waffles to help parents get themselves and their children fed and happy after DST.
This is directly applicable to Lachey, who has several children himself. When we spoke with Lachey, he revealed that his family relocated to Hawai'i. There, they're growing ever closer together, just as Lachey does while hosting "Love Is Blind" with his wife. Here's what Lachey revealed the show means to him.
Hosting with Vanessa means the most to Nick Lachey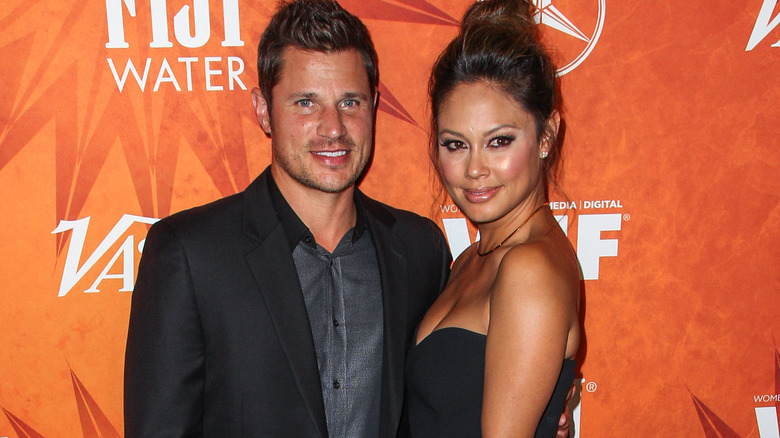 Press Line Photos/Shutterstock
"Love Is Blind" is undoubtedly a life-changing experience for its contestants, and it's a wild ride for viewers at home. However, we must also consider what the series means to Nick Lachey. "I enjoy it so much because I get to work with my wife," Lachey told us. "It's such a blast for us to work together, and, at least I think, we work well together. We enjoy spending time together."
What's really sweet about the Lacheys' relationships is how well they clearly work together, which translates to viewers at home. "We look at it as almost a mini vacation when we get to hang out together and be a part of a show we're really proud of," Lachey continued. "We did Season 1, not knowing if this was going to resonate with people at all, and to see the success it had, to get brought back for a Season 2, [I'm] thrilled to be a part of it."
Lachey loves getting to know the show's contestants just as much as he loves working with Vanessa. "Every cast is different, every group of people is different," he added. "This group from Chicago, very different from the group from Atlanta, which makes it interesting, for us too, to get to know them and follow their path, their journey."
Ultimately, Lachey said, "The ultimate goal here, quite honestly, is that we bring people together. I think that's why the show resonated, is that it did work."
You can catch Nick Lachey in Season 2 of Netflix's "Love Is Blind," all of which is now streaming. Likewise, parents can keep an eye on Eggo's Facebook, Twitter, and Instagram pages on March 14, 2022, for a chance to win free waffles.