Nicki Minaj Defends Britney Spears' Dancing In A Very Public Way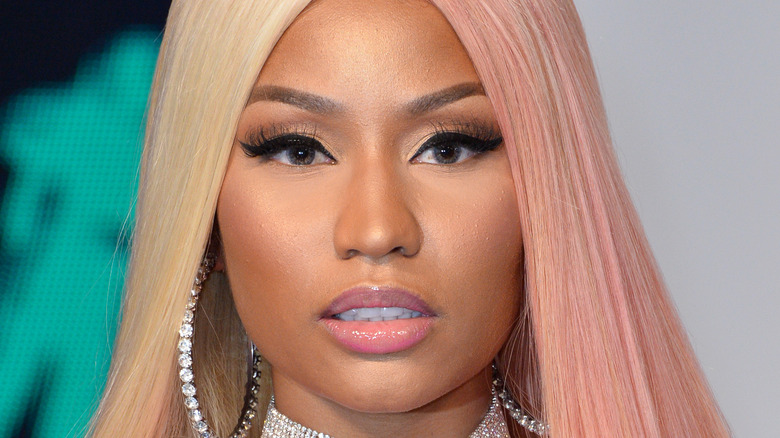 Featureflash Photo Agency/Shutterstock
Who would dare think that Britney Spears is not a great dancer? Well, she would as it turns out. In a new Instagram post, the pop star drags her own moves even as she shares a video of herself dancing. "I recorded 30 videos of dance when I was in Maui ... that's fun to me !!!" the singer said in the caption. "I know I'm not the best dancer, a lot of people make fun of the way I move but honestly as long as I'm moving and expressing my body outwardly in some way at this point ... that's healing to me !!!" she added.
Spears, who often posts dance videos to her Instagram, also went on to say she was in therapy for hours every day when she "was abused," likely referring to her conservatorship. Upon making that sad and shocking disclosure, the singer added, "Dancing you don't think at all ... I know my actions are not perfect but if you only knew how good it feels to feel with my body ... I think most would get it !!! Bare [sic] with me, I'm learning !!! God bless you all !!!"
The 40-year-old's confession about how dance helps her deal with the very difficult time she has endured comes on the heels of Spears also discussing nail art's empowering effect on her in another Instagram post.
Britney Spears is absolutely the best dancer according to many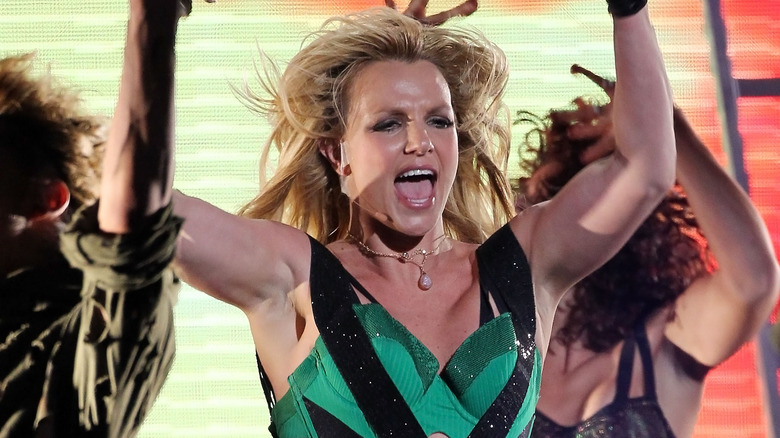 David Buchan/Getty Images
One huge star in particular jumped in to defend the Louisiana native's moves (via Hollywood Life). In fact, it was another singer who stepped up to assure Spears that her dance moves still reign supreme. 
Believe it or not, one other than Nicki Minaj popped into the comments section of the "Toxic" singer's Instagram post to defend her against, well, her own self-criticism.
"Not the best dancer?" Minaj questioned Spears. "BRITNEY! PUT YOUR CROWN BACK ON & LEAVE IT THERE BABY!!!!!!" she then implored the entertainment icon. But the "Bang Bang" singer was not done pumping up her fellow performer, adding, "you ARE the best dancer!!!" Minaj then cheekily implored anyone who would contradict her, "Settled that, what's next?"
Plenty of fans also piled into Spears' post to assure her they love the way she moves, with one follower writing, "we love you Britney your dancing is so fun and free spirited don't ever stop." And someone else commented, "I think you're an amazing dancer. Ignore the haters."
We are so with Minaj and Spears' supporters. Keep dancing Britney!