The Law & Order: SVU Episode You Forgot Starred Robin Williams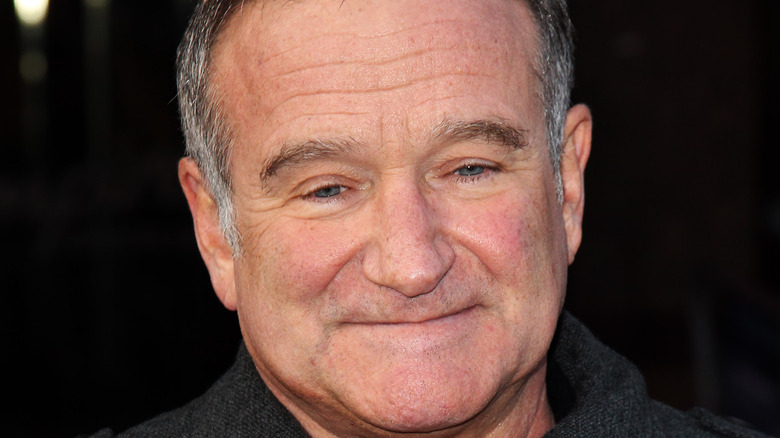 Dave Hogan/Getty Images
Was there a time before Law & Order: SVU existed? It doesn't feel that way, especially when you look at all the guest stars the show has had over the years. Everyone from Bradley Cooper to Martha Stewart have starred in an episode of SVU, including the late and legendary Robin Williams.
Long before "dramedy" became a known term in the social consciousness, a lot of Williams' work could have been classified in this category. As David Letterman put it to CNN, Williams was "nothing we had ever seen before." Movies like "Dead Poets Society," "Good Will Hunting," and "Good Morning, Vietnam" took hard, sensitive subjects and, with Williams' help, added complexity, if not levity, to the stories.
Williams brought that levity with him no matter who he was performing in front of, whether it was cameras or a crowd. But when he was done performing, it was clear to those around him he was struggling. Kid Rock told Rolling Stone in 2014 that during their USO tour in Afghanistan — the third tour for Williams, the first for Rock — would "be up, up, up, and then sitting down with him, he'd cry and start talking about his personal life." The singer also explained how the actor held nothing back once he started talking. "I know comedians can be dark, but it was weird to be in ... Afghanistan and have someone sit down and really open up like that. When he got deep, he got deep," he told Rolling Stone.
Watch this episode of Law and Order: SVU to catch Robin Williams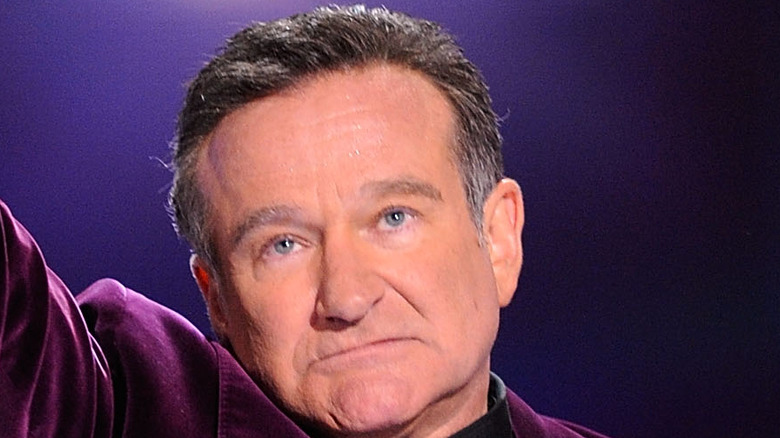 Kevork Djansezian/Getty Images
This depth was seen in a Reddit AMA Williams did where he discussed the favorite role. He wrote on Reddit that the '90s film "Awakenings," where he played Dr. Michael Sayer, was a "gift" because it gave him the chance to "explore the human brain from the inside out."
Williams continued to explore the complexity of the brain and emotions through his roles up until he took his own life in 2014 after battling Lewy body dementia, per CNN. According to the National Institute of Health, Lewy body dementia "affects chemicals in the brain whose changes, in turn, can lead to problems with thinking movement, behavior, and mood."
The actor got to explore more of the human brain when he guest starred on "Law and Order: SVU" in 2008. The episode, "Authority," landed Williams an Emmy nomination for his portrayal of Merrit Rook, who Newsweek explains was, "a man who calls people pretending to be a police officer and convinces them to carry out criminal acts, a storyline based on the 2004 strip search phone call scam."
According to friend and SVU actor and producer Richard Belzer, aka Detective John Munch, Williams was a "fan" of the show and wanted to guest star. But we're not the only ones who are glad he did — Mariska Hargitay did, too. According to Express, Williams was her favorite guest star. "It was being in the presence of true greatness."