Norah O'Donnell's CBS Career Continues To Get More And More Complicated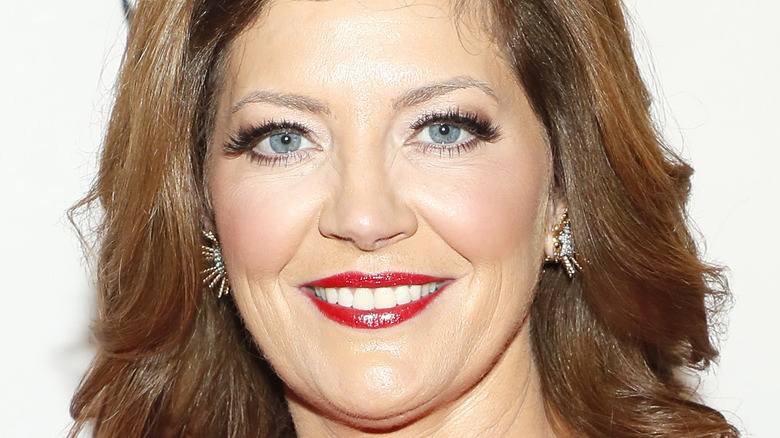 Paul Morigi/Getty Images
It's no secret CBS news anchor Norah O'Donnell is hard to work for. Rumors started swirling back in 2017 when O'Donnell was passed over for the "CBS Evening News" anchor position and made sure people knew how she felt.
The anchor took to Facebook the same day it was announced Jeff Glor was given the "Evening News" position, posting a picture of herself running. In another post, she wrote: "Reposted this running photo as a reminder to myself that life is a lot like training for a road race." She added: "Sometimes no matter how much effort you put into the goal, you fall short. There's always another race."
In 2019, it appeared O'Donnell was going to be passed over again, especially once she was taken off of CBS's morning show lineup. Rumors at the time were that Gayle King had negotiated into her contract that she wouldn't work with O'Donnell, though CBS dismissed them. "The blood is so bad between the morning news co-hosts," one source told Page Six that, "King demanded O'Donnell be moved off the show as part of her recent contract negotiations, which kicked off after her now-infamous [R. Kelly] interview."
A CBS spokesperson told the Daily Mail in 2019 that O'Donnell was a "trusted colleague" who "has done a terrific job on 'CBS This Morning,' on '60 Minutes,' and on specials, with substantial interviews that have made international headlines."
However, others feared what would happen if O'Donnell took the anchor position for the nightly news program. Another source told the Daily Mail: "We're trying to build something back up at CBS News — Norah is trying to tear it down."
The toxic work environment Norah O'Donnell created started before 'CBS Evening News'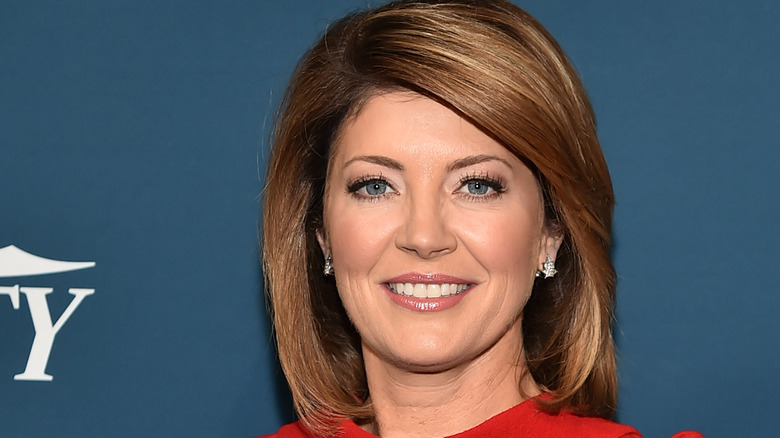 Theo Wargo/Getty Images
Norah O'Donnell has done great work — work her colleagues feel she takes all of the credit for. After winning an Emmy award for a report on sexual assault in the Air Force Academy, she again took to Facebook. "This was the toughest story I covered in the last year," O'Donnell wrote.
This upset many, including a source who told the Daily Mail that O'Donnell's team "spent months" working on the report for and with her. "With Norah," they said, "it's always about me."
This feeling reportedly is shared by those who work with her. Other sources told the Daily Mail that "Norah adds anxiety in the newsroom. She doesn't treat people well," and that, "Norah is demanding but can be so harsh in her treatment of people — particularly women — I've seen a lot of tears. People live in fear around Norah."
The dress rehearsals O'Donnell has before each "CBS Evening News" is the epicenter for many people's anxieties. Sources told the New York Post the half-hour ordeal — which is "very unusual" for news broadcasts, especially one that has been on the air for three years — is "an often tense ritual that has seen O'Donnell chewing out dressing room stylists over her hair and makeup." Another explains how the rehearsals are also used to help "coach" how O'Donnell reads the teleprompter to "make her look more human."
Norah O'Donnell's days at CBS may be numbered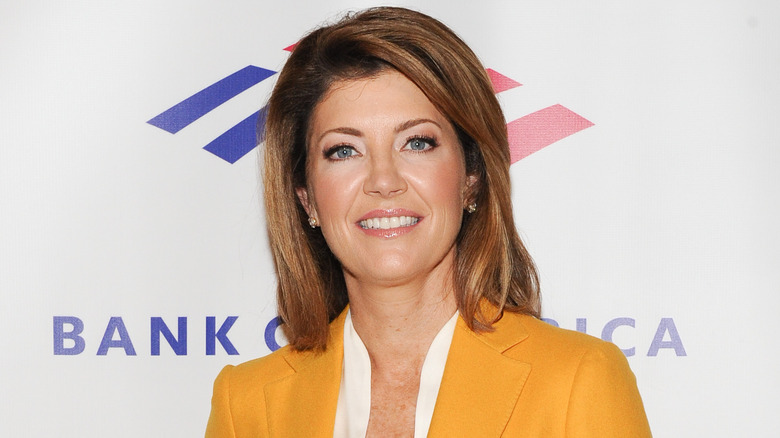 Daniel Zuchnik/Getty Images
Rumors are swirling, though, that Norah O'Donnell's days are numbered as the anchor of "CBS Evening News." According to the New York Post, the new co-president of CBS, Neeraj Khemlani, is working to make CBS more "profitable" and is "eyeing" up the prime-time news show to help "find a cheaper alternative to be last in the ratings," according to one source. O'Donnell, who costs the company $6 to $8 million a year, is up for contract renewal in May and many believe won't be asked to come back.
Despite CBS saying they have "no current plans to change" who anchors "CBS Evening News," CNN reported in January 2022 that Brian Williams had been approached to take over the prime-time news show. One source told CNN that Khemlani has actually "tried at least twice" to "poach talent" from other networks to come work for CBS.
O'Donnell is also still delivering the news from Washington, D.C. while her colleagues in the same time slot, like Anderson Cooper, are reporting on the war in Ukraine from Eastern Europe. According to the NY Post, "CBS Mornings" anchor Tony Dokoupil, who has been reporting from Poland and is a guest of O'Donnell's every night, is rumored to be another candidate being considered for her job.
CNN writes the rumors up to the recent hires of Khemlani and reporter Bob Costa, and how with the new faces, "it's no surprise people are wondering who's coming to CBS News next."