Prince Harry Reveals His Silly Side Despite Recent Events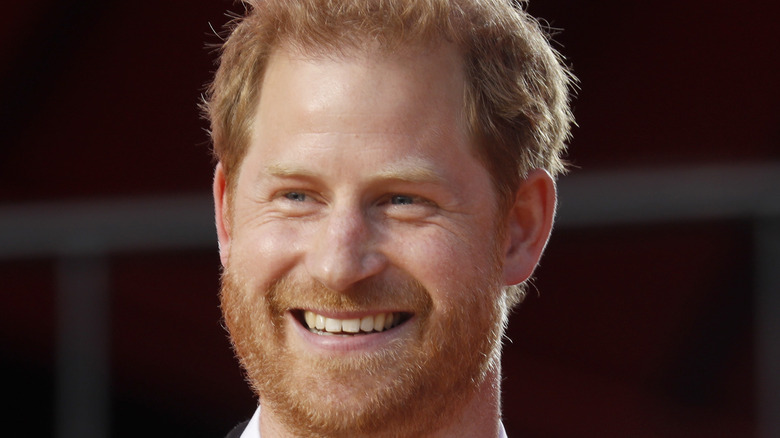 John Lamparski/Getty Images
This past week has been quite eventful for Prince Harry. On March 11, 2022, he announced through a spokesperson that he would not be traveling to the United Kingdom later this month to attend Prince Philip's Service of Thanksgiving. 
"The Duke [of Sussex] will not be returning to the UK in late March, but hopes to visit his grandmother as soon as possible," Harry's spokesperson said, per Page Six. 
Since 2020, Prince Harry has lived in the United States with his wife, Meghan Markle, and children, Lilibet and Archie. According to People, Harry has only made it back to the United Kingdom twice since his move to California: to attend Philip's funeral and the unveiling of Princess Diana's memorial statue. 
This decision came after Harry pursued legal action because the British government prevented him from personally paying for security protection for himself and his family for an upcoming visit to the U.K. (via Marie Claire).
Earlier in March, Meghan's half-sister, Samantha Markle, sued her, claiming that she presented a false and harmful narrative about her family during her March 2021 interview with Oprah Winfrey, according to Page Six. 
On March 14, The Sun reported that Meghan's dad, Thomas Markle, claimed in a video posted to his YouTube channel that he would be more than happy to provide 
evidence to support Samantha's claims that Meghan lied about her rags-to-riches story.
However, despite all this drama, Harry recently showed his silly side.
Prince Harry gets goofy in a video promoting the 2022 Invictus Games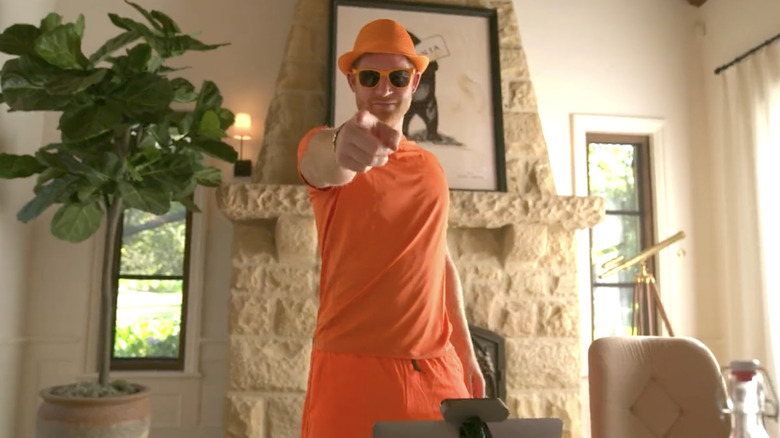 InvictusGamesNL/Twitter
In 2014, Prince Harry founded the Invictus Games, an annual week-long event in which 500 wounded and ill veterans and military service members from over 20 countries compete in a series of athletic events. The games also fundraise to offer support to such service members.
Despite leaving his royal patronages behind in 2020, Harry has continued to promote and support the games through his charity, Archewell, according to E! News. 
Due to the COVID-19 pandemic, the 2020 and 2021 Invictus Games were canceled. This year's event will be taking place in the Netherlands during the week of April 16. Ahead of the fifth annual games, Harry sat down with members of the Netherlands team.
In a promotional video posted to the Invictus Games Foundation's Twitter, Harry attempts to learn a few Dutch phrases from five Dutch athletes who will be participating in the games next month. 
Though he struggles a bit in the video chat, Harry eventually learns how to say, "Good afternoon. You've done a great job," "stroopwafel" (a famous Dutch treat that Harry likes), and "Scheveningen," which is a district in the Netherlands, per People. 
As the video comes to a close, Harry shows just how ready he is to attend the Invictus Games. After grabbing an orange hat and pair of sunglasses — orange being the Netherlands' national color — Harry unzips his jacket and stands up to reveal that he's dressed in orange from head-to-toe.