Jussie Smollett's Sister Has Something To Say About His Jail Sentence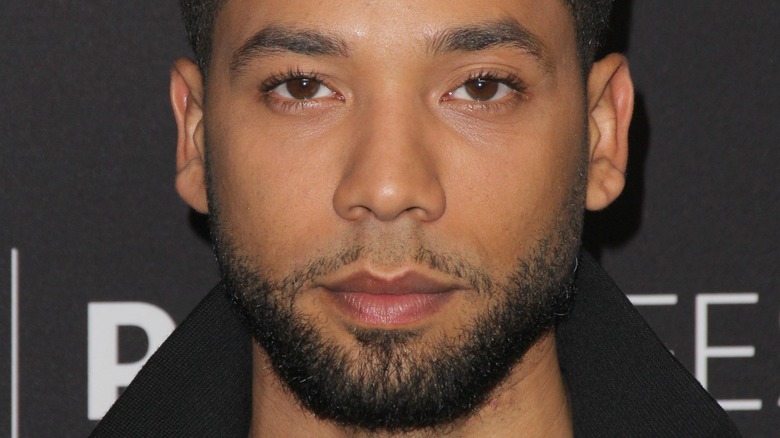 Kathy Hutchins/Shutterstock
On March 10, 2022, actor Jussie Smollett was sentenced to 30 months of felony probation, the first 150 days of which would be served in the Cook County Jail in Chicago, Illinois. According to People, Smollett will also have to pay $120,106 in restitution and will have to pay a fine of $25,000. This sentence was handed down after Smollett was found guilty of five out of the six charges of disorderly conduct that he faced for allegedly lying to the Chicago Police Department about being attacked back in 2019, per AP News.
In January 2019, Smollett told Chicago police that he was attacked by two men in masks at around 2 a.m. who struck him in the face, doused him in an "unknown chemical substance," tied a rope around his neck, and made references to "Make America Great Again," Donald Trump's slogan, according to the BBC. While a whole host of celebrities and his cast members from "Empire" were busy voicing their support for Smollett, information that suggested he might have fabricated the attack began to surface. For nearly a month, the police searched for the culprits behind the attack — until they finally announced in February 2019 that Smollett himself had actually hired "Empire" extras Obabinjo and Abimbola Osundairo to stage the attack.
Despite being convicted for allegedly faking the attack, Smollett maintained his innocence throughout his trial, per BBC, and the actor's family and former "Empire" co-stars have also stood by him. 
Jussie Smollett's sister believes that he is innocent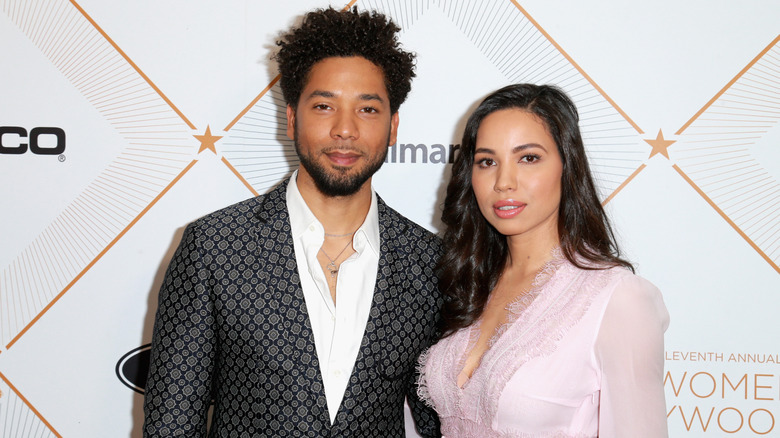 Leon Bennett/Getty Images
Just two days after Jussie Smollett received the sentencing for his crimes, his sister, "Birds of Prey" actress Jurnee Smollett, revealed her true feelings about her brother's jail time. "Black Americans are incarcerated in state prisons at nearly five times the rate of White Americans. Jussie is innocent. And ... you don't have to believe in his innocence to believe he should be free. #FreeJussie #StopLockingUpOurPeople," Jurnee wrote in an Instagram post on March 10. 
Jussie's other siblings have also claimed that the actor was wrongly convicted. "This should not be a controversial statement because it is the absolute truth," Jussie's older sister, Jazz Smollett, said after Jussie received his sentencing, per People. "What should be controversial is the entire miscarriage of justice his whole ordeal has been."
Jussie's former "Empire" co-star, Taraji P. Henson, also claimed that his sentence was unjust. In an Instagram post, Henson compared Jussie's punishment to that of Emmett Till, who was murdered after being accused of inappropriate behavior toward a white woman back in 1955, though it was eventually revealed that the allegation was false. "I am not here to debate you on his innocence but we can agree that the punishment does not fit the crime," Henson said in an Instagram post. "No one in Hollywood will hire him and again as an artist who loves to create, that is prison," she added.