The Real Reason Instagram Temporarily Banned Kanye West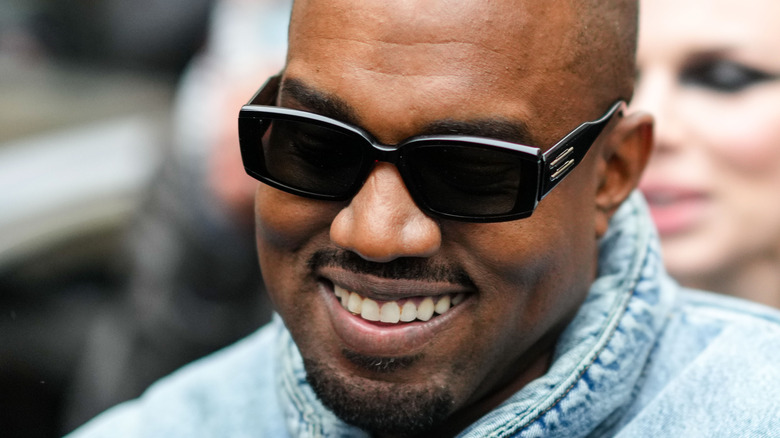 Edward Berthelot/Getty Images
It seems Kanye West, who legally changed his name to Ye, has taken things a bit too far. After sharing very intimate details of his attempts to co-parent with and control his ex, Kim Kardashian, and harassing her boyfriend Pete Davidson online, Instagram has suspended the rapper's account for 24 hours according to TMZ. The last straw was reportedly the star's racially-charged messages about "Daily Show" host Trevor Noah, who offered up his thoughts on West's divorce drama recently (via People).
"What's weird about the situation is Kanye West has told us that he struggles with his mental health, so I get it," Noah told his audience. "You want to have art as therapy, but here's what's weird. What Kanye doesn't understand is that what we're seeing is... it makes you uncomfortable."
The host, who grew up with his father being physically violent toward his mother, went on to say, "You may not feel sorry for Kim because she's rich and famous. But what she's going through is terrifying to watch. And it shines a spotlight on what so many women go through when they choose to leave [toxic relationships]" (via Page Six).
It was West's response that prompted Meta, which owns Instagram, to suspend the star's account.
Kanye West's posts have become increasingly harassing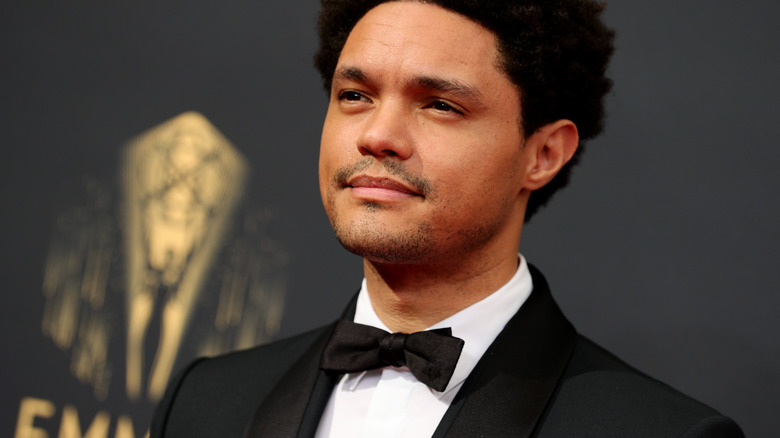 Rich Fury/Getty Images
As TMZ reports, the post that included multiple racial slurs aimed at Noah​​ has been deleted. Meanwhile, as a spokesperson for Meta told the outlet, the musician's posts violate Instagram's policies on hate speech, harassment and bullying. Meta says it will take further steps if needed, but for the next 24 hours, West cannot post, comment or send any DMs on the photo sharing app.
Other posts are still live on Ye's account, including some that call out Davidson for having mental health challenges and among things, demand he stays away from the star's kids. One harassing post in particular says, "[I'm] really concerned that SKETE will get my kids mom hooked on drugs He's in rehab every 2 months."
These posts come after West also shared a largely-condemned video for his song "Eazy" that features a claymation version of the "SNL" star being kidnapped and buried alive.