Here's How Many Love Is Blind Couples Are Still Together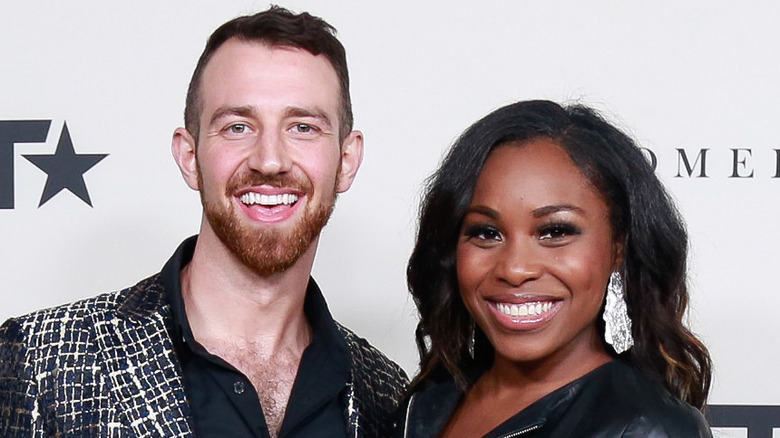 Liliane Lathan/Getty Images
We may receive a commission on purchases made from links.
"Love is Blind" is the hit reality TV series on Netflix that takes a new approach to finding love. A group of men and women spend time sitting in pods and chatting with members of the opposite sex — without ever laying eyes on the other person. Not only do they form connections, but many couples actually get engaged while still in the pod, according to Glamour.
While there are couples who prove that you can fall in love without actually seeing someone, we know from the last two seasons that this is rare. Both seasons have featured six couples who found love and popped the question, with a few couples who also got engaged but weren't featured on the show. While many of the couples' love stories seemed ideal inside their isolation pods, fans quickly witnessed some of them turn into nightmares as they got to know each other in person.
At the end of "Love is Blind" engaged couples attend their wedding day and, while at the altar, decide whether or not they want to get married or split up. With two seasons down, 12 couples getting engaged, and only a small handful walking down the aisle and saying "I do," how many of them are actually still together?
Love is Blind can be a successful dating experiment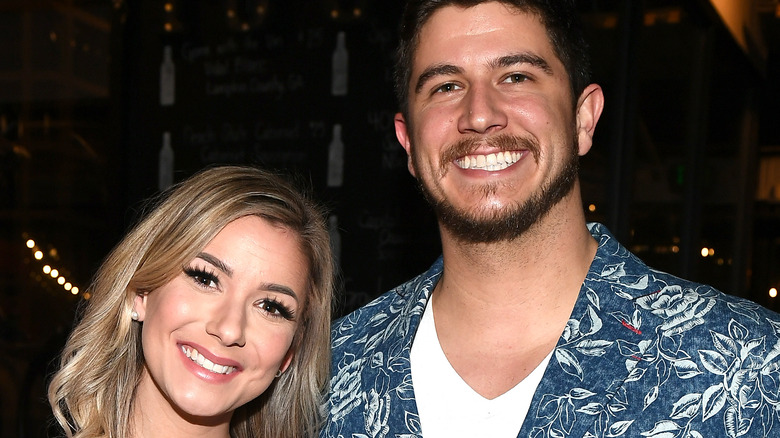 Paras Griffin/Getty Images
Unfortunately, wanting something can only take you so far. As of this writing, out of all the couples who have found a true connection in the pods, only four of them remain together today. Season 1 contestants went into the experiment truly blind, but according to Glamour, only two of them were able to stick it out after the cameras shut off. Lauren Speed-Hamilton and Cameron Hamilton are one of those couples. They not only got married on the show, but went on to find more success together. They wrote a book about love in 2021 and have their own YouTube channel. Fellow Season 1 contestants, Amber Pike and Matt Barnett, are also still together today, despite being open about their struggles after the show (via Women's Health).
As for "Love is Blind" Season 2, there were also two couples who chose to stay married and as of today, have stayed together. Danielle Ruhl and Nick Thompson and Jarrette Jones and Iyanna McNeely both disclosed that they were still together at the Season 2 reunion. Only time will tell how their love stories end.