Fans Think Beyoncé Might Be Opening The Oscars. Here's Why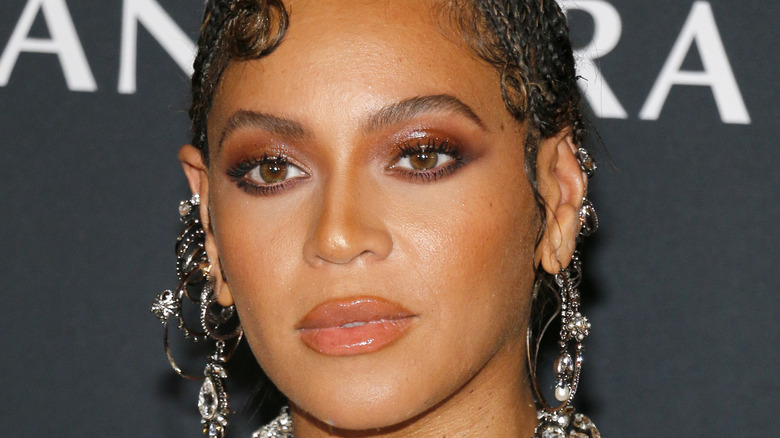 Tinseltown/Shutterstock
While the annual Academy Awards show is known for celebrating the highest achievements in film each year — celebrating emotional acting performances, innovative screenplays, and jaw-dropping cinematography — the Oscars also boasts impressive musical performances. 
This year, viewers of the award show will be treated to Billie Eilish and Finneas O'Connell performing their Oscar-nominated song "No Time To Die," as well as a few other unannounced musical productions (via The Hollywood Reporter). Naturally, fans of the Academy Awards are expecting the ceremony to follow tradition and ask other musicians nominated for Best Original Song to take the stage (via American Songwriter).
While its likely that Reba McEntire, Van Morrison, and Beyoncé will all provide musical entertainment on March 27, 2022, the latter is drawing additional speculation of opening the show. According to Variety, Beyoncé may be planning a special performance of her hit song "Be Alive" from the film "King Richard."
Beyoncé may have a few tricks up her sleeve for the Oscars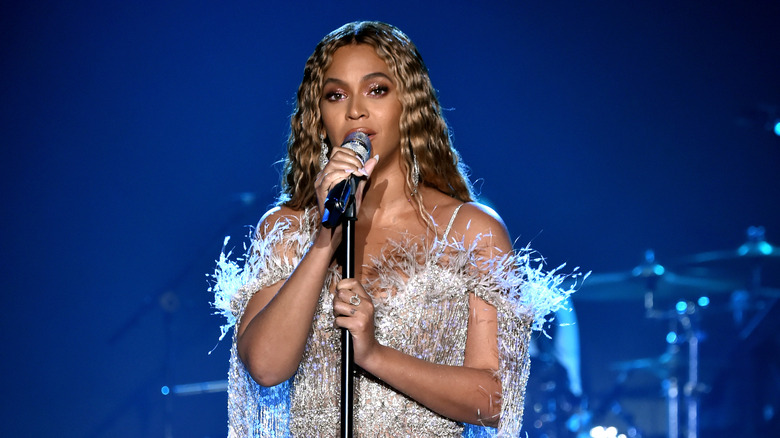 Kevin Mazur/Getty Images
Beyoncé fans are hopeful that Queen B will perform her hit song "Be Alive" at the Oscars on March 27, 2022 (via New York Post). The 40-year-old could potentially open the show with the Best Original Song nominee from the Will Smith-led film "King Richard," about the tennis stars Serena and Venus Williams and their father.
Sources close to the show believe that Beyoncé will perform live from the Compton, California, tennis court in Lueders Park where the Williams sisters practiced in their youth. Three sources told Variety that Smith may appear alongside Beyoncé before making his way to the award show in time for the Best Actor category.
Though neither the Academy nor Beyoncé's team has commented on the theory, the Houston native is known for keeping her award show performances secret. Few fans can forget when the "Single Ladies" singer performed a surprise duet with the Dixie Chicks at the 2016 Country Music Association Awards (via Vogue). 
Here's hoping the Houston native will show up and show out at the Oscars.