Why Working With Leonardo DiCaprio Ended Amy Adams' Crush On Him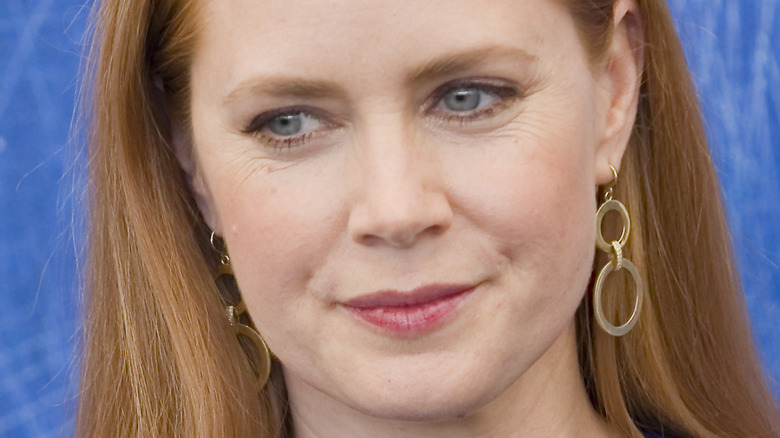 BAKOUNINE/Shutterstock
Celebrities — they're just like us! While promoting the psychological thriller "Nocturnal Animals" on "The Late Show with Stephen Colbert" in 2016, Amy Adams revealed how working with a certain A-List celebrity "killed" her childhood crush.
Adams has quite an impressive resume with over 60 acting credits to her name (via IMDb). Over the course of her career thus far, "The Woman in the Window" star has stepped into the role of love interest for some of Hollywood's finest leading men, including Jake Gyllenhaal ("Nocturnal Animals"), Bradley Cooper ("American Hustle"), Mark Wahlberg ("The Fighter"), Christian Bale ("Vice"), and John Krasinski ("The Office") to name a few.
All that being said, there's one actor Adams starred opposite that made her look at him a different way. When Stephen Colbert asked the six-time Academy Award nominee if she had any crushes growing up, Adams gushed, "I had a huge crush on Leonardo DiCaprio. Not in 'Titanic,' though, but in 'Growing Pains.'" She added, "He was, like, super young and really pretty."
Amy Adams was told to 'eat' Leonardo DiCaprio's face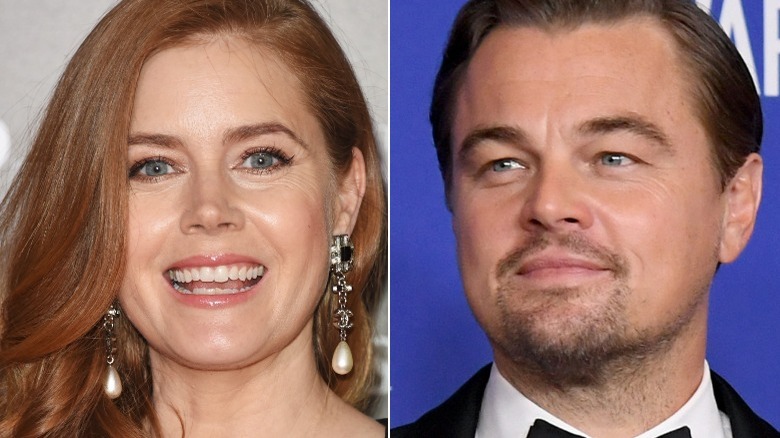 DFree/Shutterstock
While working on the 2002 biographical crime film "Catch Me If You Can," in which Amy Adams portrays one of Leonardo DiCaprio's character's love interests, apparently getting to know DiCaprio on set "killed" Adams' crush. "Nothing really kills a crush faster than working with somebody," Adams told Stephen Colbert, quickly adding, "not in a bad way."
Adams explained, "You know, you get to know him and it's not, like, the fantasy of the person anymore. Now it's Leo." While working together on set might have "killed" her crush, you never would have known it watching Adams and DiCaprio's on-screen chemistry. And apparently viewers have director Steven Spielberg to thank for that. In a 2009 interview with Parade, Adams dished on "one moment with Leo" while filming "Catch Me If You Can." She told the outlet, "They were setting up the shot and I was just inches from his face, I actually did think once, 'OK, now I'm going to kiss Leonardo DiCaprio.' But it was more than that I really had to go at him and climb on top of him."
She continued, "Steven Spielberg's direction to me was, 'Eat his face like a hamburger.' Steven said, 'You're starving and you're looking at him like a hamburger or maybe an ice cream cone.'" Well, that's certainly one way to get up close and personal with your childhood crush!