Joshua Bassett Opens Up About How Olivia Rodrigo's Success Impacted His Health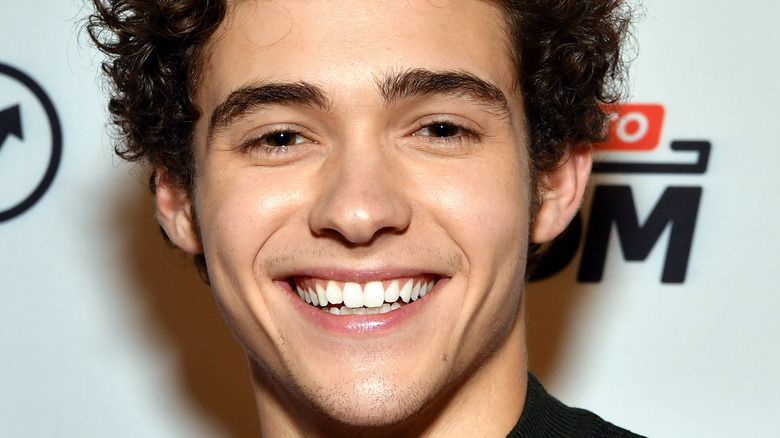 Slaven Vlasic/Getty Images
Olivia Rodrigo's "drivers license" was a massive breakout hit for the actor-turned-singer-songwriter. 
But, despite its chart-topping success, the biggest question on everybody's lips was whom Rodrigo was singing about. Who had wronged this young woman enough to cause such intense pain? Could it possibly be her "High School Musical: The Musical: The Series" co-star and long-rumored boyfriend, Joshua Bassett?
For her part, Rodrigo told British Vogue, "I completely understand why people are curious about the specifics of the song but, to me, who and what the song is about is not important." She added, "People are resonating with the song because it's so honest, raw and emotional." 
However, it wasn't so simple for Bassett, who revealed in an interview with GQ that she hadn't reached out to him after the song took off, leaving him at the mercy of haters who painted him as the bad guy. Complicating things was Bassett's ensuing (alleged) relationship with another Disney star, Sabrina Carpenter.
Bassett's record label was adamant that he release a response song, but "it sort of felt like a losing battle," Bassett said. "If I try and defend myself in any way, it just felt impossible." 
Moreover, the "High School Musical" star argued that he'd changed a lot since Bassett and Rodrigo's rumored relationship ended and didn't feel it was fair that people were judging him over something that happened ages ago. 
Now, Bassett is revealing just how much of a toll Rodrigo's soul-baring music really had on him.
Joshua Bassett dealt with death threats from Olivia Rodrigo fans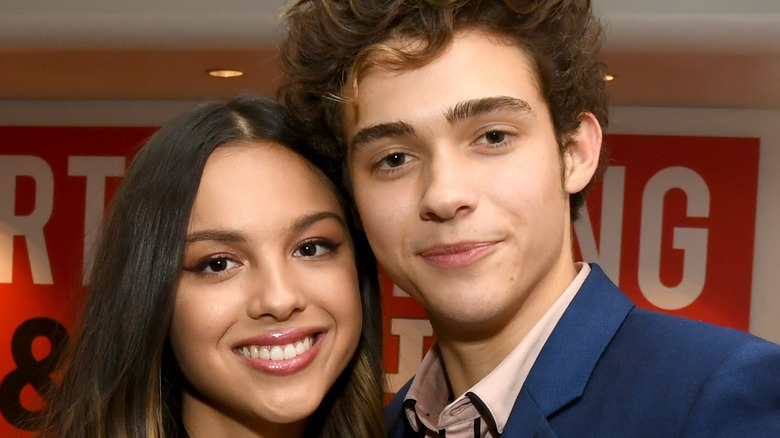 Kevin Winter/Getty Images
In a new interview with People, Joshua Bassett opened up about how much of an impact the release of rumored ex-girlfriend Olivia Rodrigo's song "drivers license" had on him. The actor and singer admitted that the intense public backlash from Rodrigo's fans was tough to take, as was the song's ubiquity. 
"Every day I felt worse and worse," Bassett recalled of one difficult period. "I was sleeping 16 to 20 hours a day. I couldn't even stand up for longer than 30 seconds." 
Although neither party has even confirmed they dated, it's widely believed that the hit song — and, indeed, much of Rodrigo's album, "Sour" — was about their messy breakup. 
Bassett started receiving death threats online, and he quickly realized what he was feeling wasn't normal. 
After days of being mysteriously sick, during which he "felt [his] heart literally failing," Bassett found himself in a hospital suffering from actual heart failure. Doctors told him there was a strong chance the "High School Musical" star could have died if he'd ignored it even a few more hours, with the likelihood being that his condition was stress-related. 
Thankfully, Bassett was released from the hospital nine days later, but he continued to have panic attacks. In his GQ profile, the Disney star admitted to battling mental illness, sharing that he cries regularly, attends therapy, and even briefly left New York to get some mental clarity. 
Evidently, Bassett was struggling more than anybody realized.