How Sydney Sweeney Landed Her Role In Once Upon A Time In Hollywood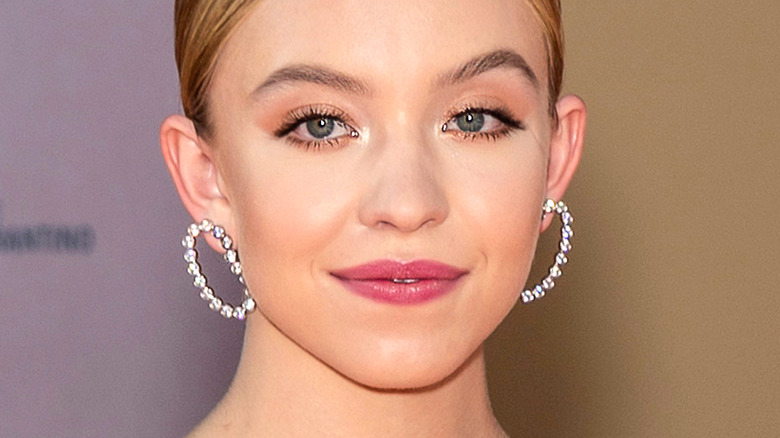 Ovidiu Hrubaru/Shutterstock
Sydney Sweeney is quickly becoming a household name. At just 24 years old, the young star has already built quite an impressive resume. According to IMDb, one of her very first roles was playing a small child in the short-lived TV series, "Heroes." Along with roles on "Everything Sucks!" and the dystopian series "The Handmaid's Tale," Sweeney landed her big break on the HBO miniseries "Sharp Objects." Following that, her career has skyrocketed. Currently, Sweeney stars in the hit HBO show "Euphoria" as Cassie Howard — despite the fact she initially passed on the role. She also played Olivia Mossbacher on "The White Lotus."
But while Sweeney has undoubtedly made her mark on TV, it was her first big-screen moment that changed the trajectory of her career. IMDb reports that Sweeney played Snake in the Quentin Tarantino movie "Once Upon a Time ... In Hollywood." Though she's now considered a big name in the entertainment world, Sweeney was a relative unknown at the time of her casting, per Cheat Sheet. And because the film starred heavy-hitters like Brad Pitt and Margot Robbie, how exactly did Sweeney manage to land the gig?
Sydney Sweeney went the extra mile to score her role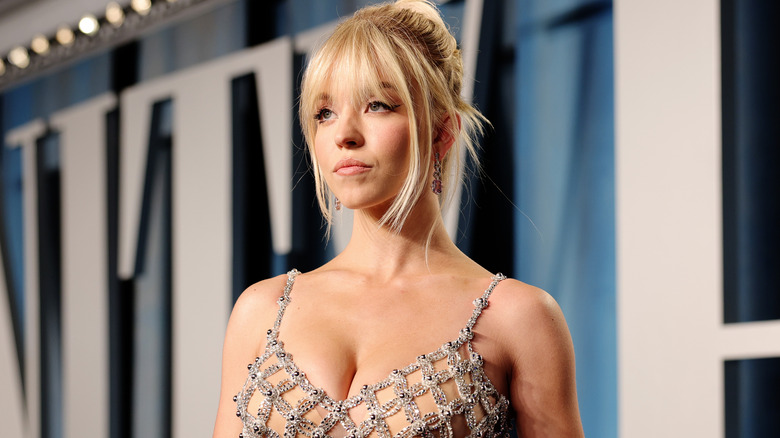 Rich Fury/vf22/Getty Images
According to PopBuzz, Sydney Sweeney played the role of Snake in "Once Upon a Time...In Hollywood." Snake was a member of the Manson Family, a commune cult led by Charles Manson, that was responsible for the deaths of five people. However, "OUATIH" explored a different reality in which the murder of Sharon Tate did not occur. Viewers first meet Snake in a scene with Brad Pitt and fellow Manson family member, Pussycat (Margaret Qualley). The two girls are looking to hitchhike, but Pitt, who plays Rick Dalton, turns them down. Viewers later see Snake on the ranch, acting as lookout for a room full of young girls.
While Sweeney's part was smaller in comparison to Pitt's, landing a role in such a high-profile film was a big deal. Though she auditioned (just like everyone else) the actor truly went the extra mile to secure her role. "I chose a different character that I liked, I wrote a letter from them to [Charles] Manson and I read the letter as if I was reading it to him. It was like a ... love letter, from a Manson girl's mind," Sweeney revealed in an interview with tmrw. She also told the outlet that director Quentin Tarantino even kept the letter — so it's safe to say she made a big impression!
The audition process for 'Once Upon a Time...In Hollywood' was lengthy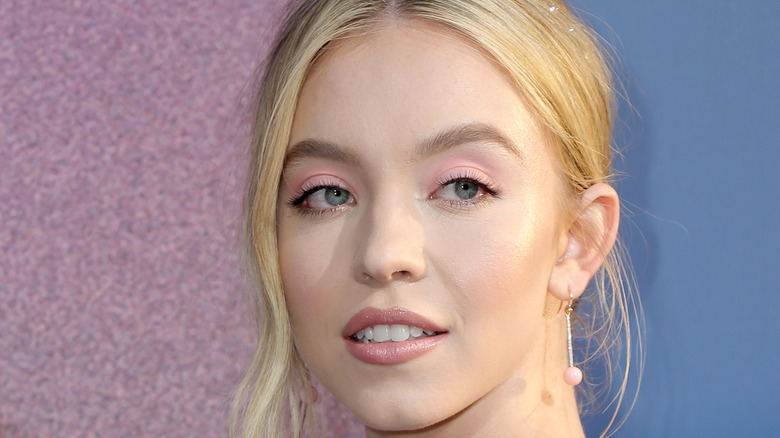 Kathy Hutchins/Shutterstock
According to Coveteur, director Quentin Tarantino took a different approach to the audition process, which may have ultimately been beneficial to Sydney Sweeney. "Quentin [Tarantino] had this amazing session with a few actors. They brought us to his office for a six-hour workshop with him," Sweeney told the outlet, explaining that all the actors collaborated together in the workshop. "It was a chemistry read — he would work with us and then switch us off, and we all had lunch together."
Because the audition afforded her the chance to work alongside some of Hollywood's biggest stars, including Leonardo DiCaprio, Brad Pitt, and Margot Robbie, Sweeney found the whole process to be incredibly inspiring. "I left that room feeling totally OK if I didn't get it because of that experience. The things he said were so kind and supportive, and I was like, 'Yes, I love this industry,'" she told Coveteur. Luckily for her — and us! — the industry up-and-comer did land the part. Next up, Variety reports that fans will have the chance to see Sweeney on the big screen in the superhero film "Madame Web," which also stars Dakota Johnson.