Claudia O'Doherty On Bringing Her Zany Killing It Character To Life - Exclusive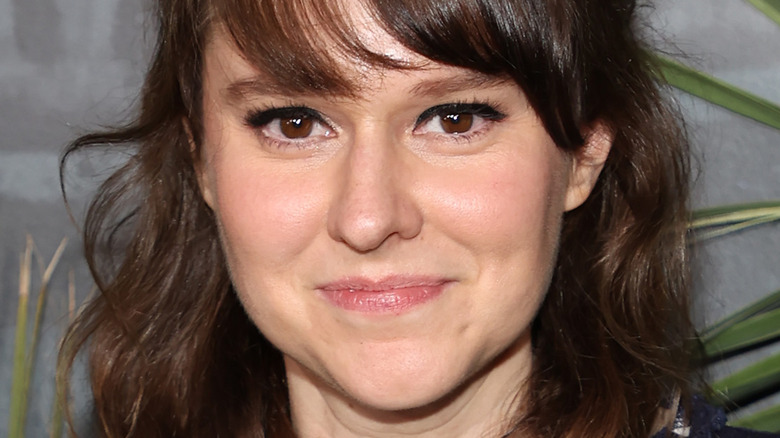 Amy Sussman/Getty Images
Comedy series need a few archetypes if they're truly going to work. Yes, they need to be inventive and funny in their own right, but they need, for example, a straight up person to bounce off of the funny guy. You know the one: The deadpan guy that remains completely uninterested in comedic efforts and plot, whose dry responses only add to the overall humor. In that same vein, comedies need a fun, zany, eccentric character that catches you off guard but who is still relatable and charming. 
Enter Claudia O'Doherty as Jillian G. in Peacock's latest original series, "Killing It" — only she's so much more than an archetype. O'Doherty captures Jillian in a way that is authentic and hilarious and leaves viewers ever curious about what she'll say and do next. Perhaps the funniest part is that viewers might not expect her to be a python hunter either.
That's right: Jillian is an Uber driver who also hunts snakes for the state of Florida. The low down is simply that too many people wanted pet snakes, but they all released them into the wild when they grew too big. Now, they're an ecological disaster, and the state pays people to kill them — but they only get paid per snake. In the series, O'Doherty stars opposite Craig Robinson, who joins her in killing snakes to earn enough money to begin the business that he believes will change his life forever.
In an exclusive interview with The List, O'Doherty not only named her "Killing It" filming obstacles and described working with Robinson, but also explained how she brought her zany, lovable character to life.
Claudia O'Doherty tapped into years of experience to build up Jillian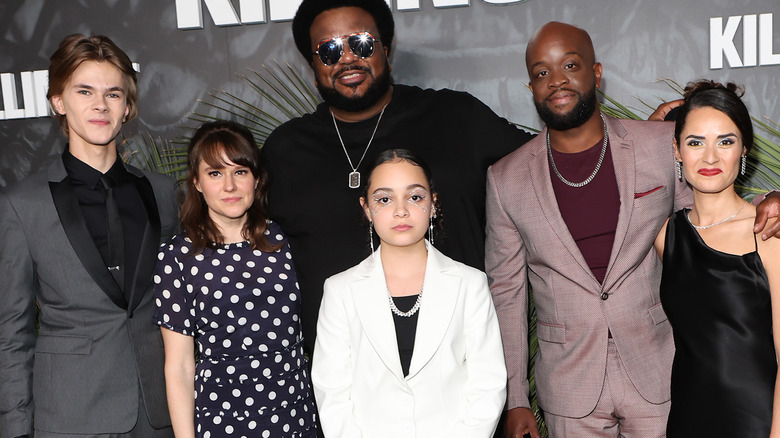 Amy Sussman/Getty Images
In many ways, Claudia O'Doherty's work as Jillian G. on "Killing It" is a culmination of her entire career. Before the series, O'Doherty's credits included "Inside Amy Schumer," "Trainwreck," and "Extra Ordinary," so she was no stranger to the comedy world. In fact, that's where most of her work resides. Now, she's used this experience to craft a character that will make you laugh, cry, and smile all in one episode.
"Jillian is the exact kind of character I love to play. I like to play two kinds of characters that I find funny," O'Doherty told The List. "It's either mean idiots or friendly idiots, and she's one of the friendly idiots. I also really like liars, and Jillian lies all the time. She's a pretty bad liar, which I find quite funny."
Playing Jillian might've even been natural for O'Doherty too. "I've been doing comedy shows in festivals for years and figuring out how I can be funny, so it fit in with that," she continued. "When I heard about the character and the show, I was like, 'That would be a dream role for me.' It's rare that I hear about a part to audition for that I'm like, 'I think I could do that,' but that's how I felt about this one."
She was right. She revealed that she auditioned on Zoom with Craig Robinson, and the rest is history for the dynamic, snake-hunting duo.
Season 1 of "Killing It" is now streaming exclusively on Peacock.