Everything We Know About Selling Sunset's First-Ever Reunion Special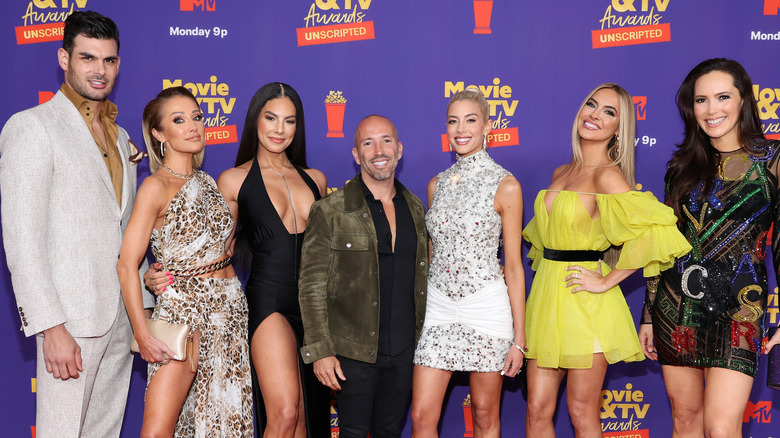 Amy Sussman/Getty Images
The wait is finally over. The fifth season of Netflix's hit reality TV series "Selling Sunset" has officially come out, and considering it's been out for three days it's safe to say most people have fully binge-watched it and even began a second round at this point. You just can't help it — shows like "Selling Sunset" simply demand to be watched in a single sitting. Every season has been a huge hit so far; how could they not be? You have glamorous stunning real estate agents selling luxury homes to match. From the beautiful home tours to the juicy office drama, viewers just cannot get enough of it. 
Season 5 of "Selling Sunset" was especially eagerly anticipated for a number of reasons. First of all, fans were finally going to get the inside scoop on what went down between Jason Oppenheim and Chrishell Stause, despite the fact that they broke up shortly after they began dating, per People. But fans also couldn't wait to get to watch the second round in the ring with self-proclaimed villain Christine Quinn and well, just about every other cast member, per Distractify.
The second that the credits rolled on that last episode fans were left with that same feeling of "I can't possibly wait for the next round!" Well, if the drama wasn't enough for you, "Selling Sunset" is giving fans the gift of yet another round of catty fighting with their very first reunion episode. 
The Selling Sunset reunion will air sooner than you think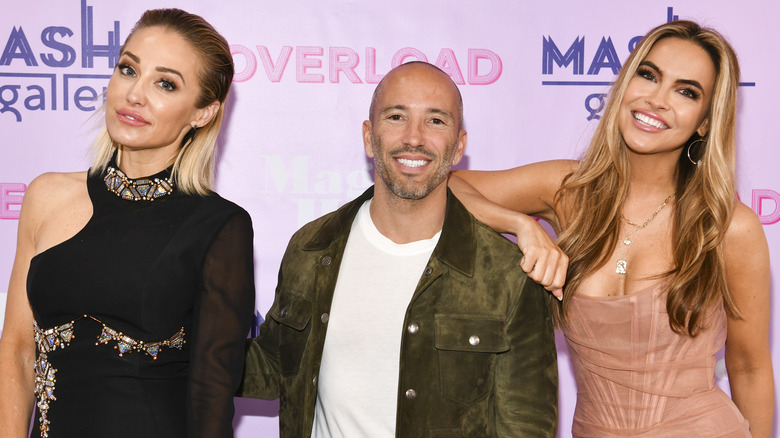 Rodin Eckenroth/Getty Images
Expectations were certainly high, but Season 5 of "Selling Sunset" did not disappoint. Viewers got a luxury mansion-sized portion of drama, and then some. Things at The Oppenheim Group got real juicy with Mary Fitzgerald becoming their new boss, considering her pivotal role in the Christine Quinn drama, this stirred things up when it came to making choices of who to let go. Opening up to The Mirror about her new role, Fitzgerald shared, "It's a headache but it's also really cool at the time." 
Between that and the arrival of newcomer Chelsea Lazkani, tensions were high and feuds were in full force. Viewers got to watch the usual expected gossiping and feuding, but also a couple of trips to Greece and Italy, per Netflix. Confrontations were had, insults were thrown, and at the end of the day fans were left with more questions than ever. Who was going to leave the agency? Will Quinn come back? Will we get to watch Chrishell Stause and Jason Oppenheim discuss their breakup? Well, instead of the usual dreaded wait for the next installment, E! News confirmed that "Selling Sunset" will be having their first-ever reunion special. 
The best part is that fans won't even have to wait too long for it. Entertainment Tonight revealed that the reunion episode will be airing on Netflix on May 6, 2022, giving everyone a fair chance to get their binge on. But, what can you expect from this cast's first attempt at a reunion? 
Tan France takes on the Selling Sunset cast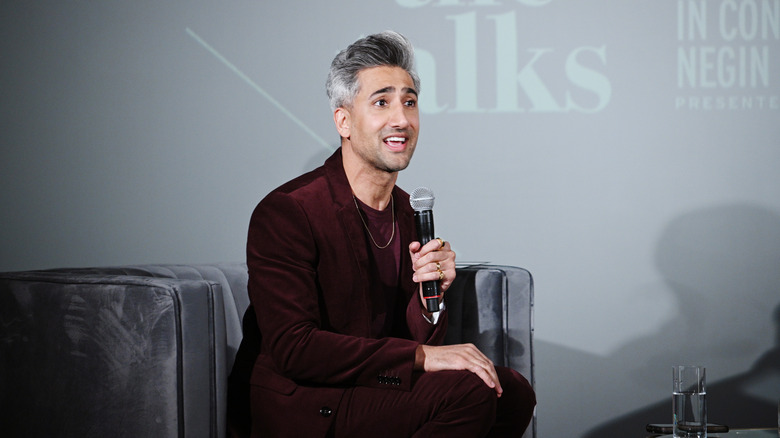 Bryan Bedder/Getty Images
Any true reality TV addict knows, the reunions are the best part. There's no more gossiping behind closed doors, no more whispers — the cast comes face to face and all is revealed. They've all had a chance to watch what everyone's had to say about them, and they typically arrive riled up and ready to call each other out. Considering the fact that the "Selling Sunset" cast spend a lot of time in side conversations, this could be pivotal for them. 
While the cast's clashes typically end in storm-offs, they're going to get a very special host to keep them in check and in their seats. Us Weekly confirmed that "Queer Eye" fan favorite Tan France will be hosting the whole event — as if it couldn't get any better! France is guaranteed to be a great mediator to put the ladies in check. 
After Season 5, the ladies have a lot to hash out. Heather Rae El Moussa spoke to Women's Health about how eager she is to get to the bottom of Christine Quinn's disparaging remarks about husband Tarek El Moussa and herself calling paparazzi. "It's absolutely ridiculous, but she keeps saying it in almost every season. So once and for all, I want to squash that and tell her it's bull**** and be done," she fumed. Newcomer Chelsea Lazkani teased, "There's going to be a lot of difficult conversations the girls want to have, and I'm just excited to have them so we can clear the air."