Emma Hernan Finally Clears Up That Ben Affleck Comment On Selling Sunset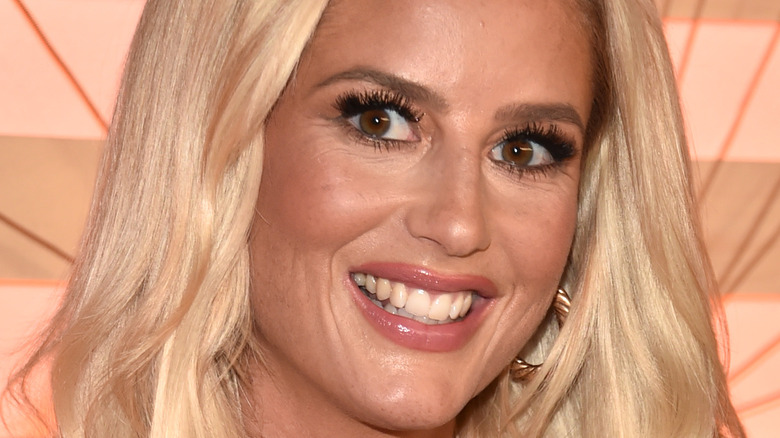 Alberto E. Rodriguez/Getty Images
There were many drama expectations placed on the release of Season 5 of "Selling Sunset." Viewers were eager to watch how the Chrishell Stause and Jason Oppenheim relationship would pan out. Questions were lingering about if Christine Quinn would make up with any of her countless nemeses. Fans were even excited to meet newcomer Chelsea Lazkani to see how she would fit into The Oppenheim Group. But of all the feuds, clashes, and drama imaginable — no one could have predicted that Ben Affleck would be thrown into the mix. 
Sure, we are talking about star-studded L.A. here, so you may be instantly assuming that one of the agents got to show a property to Affleck, that would certainly make sense, right? Well, think again. Affleck's role in "Selling Sunset" was that of a dating nature. Emma Hernan joined "Selling Sunset" in Season 4, guns blazing and coming for Quinn's supposed affair with an ex-boyfriend they seemingly shared, per Cosmopolitan. 
Now a full-time cast member, Hernan is back with even more tea, except this time the man in question is Affleck. While the internet went crazy over the comment, with even Affleck's rep chiming in, Hernan is clearing it all up and explaining her side of the story.
Emma Hernan claims Ben Affleck messaged her in 2019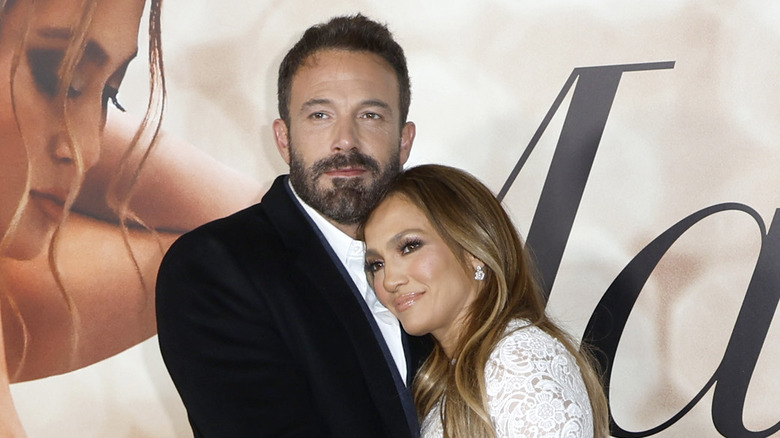 Frazer Harrison/Getty Images
Of all the mini feuds and workplace dramas unfolding during Season 5 of "Selling Sunset," one comment stood out most to fans. Emma Hernan and Chrishell Stause sat down for a talk, and when Stause made a comment about Affleck's Raya drama, Hernan added a shocking comment, "He may or may not have been texting me," per Netflix. Hernan continued, "He may or may not have asked to grab coffee a few times," before adding, "I didn't go." Viewers couldn't believe their ears, but it wasn't exactly shocking considering Affleck's Raya-fueled past, per Page Six. 
A representative for Affleck cleared things up quickly for People by confirming that the "Deep Water" actor has not been on the app for years now. Hernan helped clear things up further during an interview on E!'s Daily Pop. When asked about the Affleck dating claims, Hernan explained, "It was not recent. This was 2019. Literally the smallest, innocent little thing, and it was taken, blew up, out of proportion. So that was a thing." The Oppenheim agent added, "I think on the show you didn't see the time frame, and it just seemed worse, and it was literally the smallest thing." 
Hernan didn't seem too shy about stirring the pot during the episode though when she even continued to joke that had she answered his messages, Bennifer could have been "foiled."