Christine Quinn Gets Real About How Damaging Her Pregnancy Rumors Really Were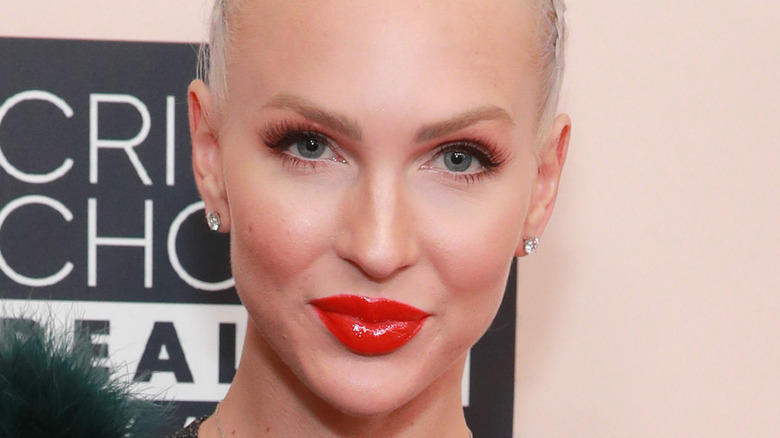 Rich Fury/Getty Images
Whether you love her, hate her, or love to hate her, you simply cannot deny that Christine Quinn is the star of "Selling Sunset." If there's a feud ongoing, chances are she's at the center of it. People are offended? Christine said something. Tensions are at an all-time high? She's just arrived at The Oppenheim Group offices. Christine has had countless unforgettable moments on the show, and it doesn't look like things are slowing down anytime soon. 
Getting her reality TV stardom inspiration from none other than Lauren Conrad from "The Hills," Christine claims she's committed to keeping it 100% real and honest just as Conrad did, as noted by Elle. The model and actress has definitely kept her promise, as tip-toeing around how she really feels is the last thing you'll catch the self-proclaimed villain doing. The subject of drama took a stark turn for Christine during Season 4 of "Selling Sunset." As she debuted her baby bump, Christine used the season to candidly share the details of her scary childbirth experience, per The Daily Mail.
Having opened up about such a traumatic experience, Christine was shocked to find that the public managed to turn her pregnancy into a conspiracy theory. Judging by the shape her physique was in only a week after giving birth, fans were convinced that she was never pregnant and had a surrogate instead, while faking the entire thing, per Cosmopolitan. Christine has now opened up about how the rumors really made her feel in her new book.
Christine Quinn claims fake pregnancy rumors were 'twisting the knife'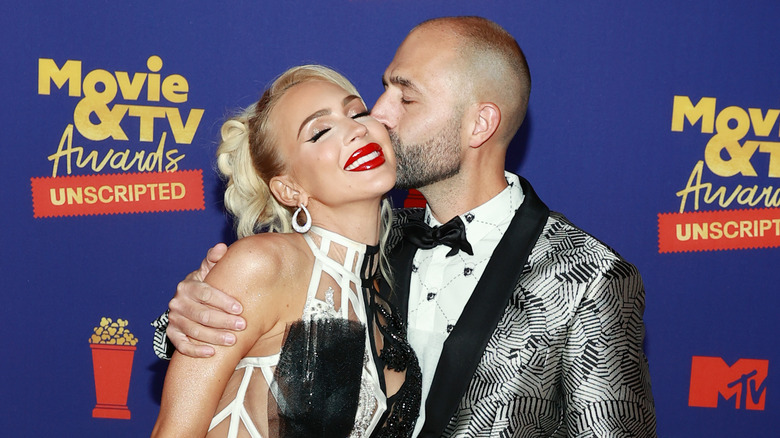 Matt Winkelmeyer/2021 Mtv Movie And Tv Awards/Getty Images
Christine Quinn is never one to hold back. She may get a bad rep for it on occasion, but the "Selling Sunset" star always tells it like it is. When rumors began circulating that Christine had faked her entire pregnancy, she instantly took to Twitter to call people out. She tweeted, "This is seriously so hurtful," and blamed the confusion on the editing of the show, as noted by Us Weekly. Speaking to Netflix she added, "It was hurtful as someone who went through such a traumatic thing."
Us Weekly has now released an excerpt of Christine's new book, "How To Be A Boss B*tch," where she addresses the rumors. She detailed how hard of a time she had after giving birth, before explaining the terrible timing of the rumors. Christine writes, "The clash of hormones left me with a nasty case of postpartum depression, which was only made worse by pretty much every post on the Daily Mail saying I faked my pregnancy and hired a surrogate," she added, "Talk about twisting the ... knife."
It wouldn't be Christine's book if she didn't throw in a few jabs at her cast mates by saying, "I was back to filming a week later. A week. Seven days. I had barely healed, nor did I have the emotional capacity to deal with my ruthless cast mates." The ladies did have a lot to say about Christine's pregnancy — it even managed to cause the deep rift between ex-bestie Mary Fitzgerald and Christine.
Cast of Selling Sunset's thoughts on the fake pregnancy rumors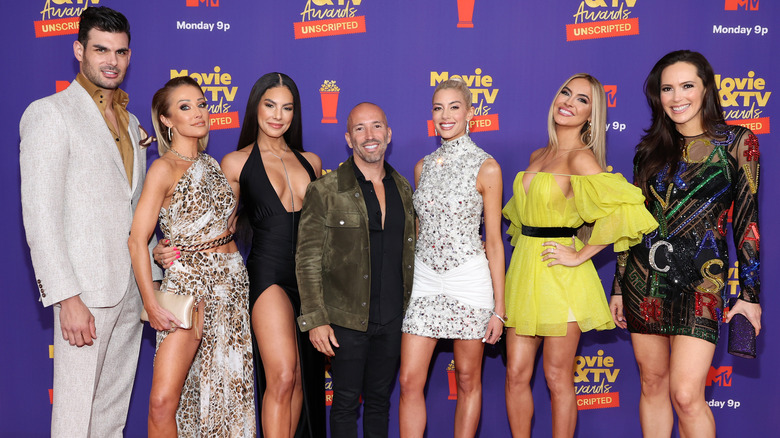 Amy Sussman/Getty Images
Throughout the entirety of Season 4 of "Selling Sunset," the ladies made countless comments about how amazing Christine Quinn looked after giving birth, so much so that fans began to feel as though the cast were dropping their own shady hints. However, Christine's ex-bff, Mary Fitzgerald, made a comment about the rumors that served as the biggest blow to Christine. 
Speaking to Us Weekly about the rumors, Mary said, "I can see why people would say that," adding, "As far as I know, she really did [deliver her baby]. She really was pregnant, but we don't talk and I don't really see her. So I couldn't say one way or the other." Christine didn't take too well to the vagueness of her comment and shaded her in a comment section by saying, "Imagine having to use made up rumors about your cast members for clout because no one even cares about what goes on in your own life," as noted by Cosmopolitan.
However, Christine's newfound "Selling Sunset" ally Davina Potratz definitely came to her defense. During an episode of the "Not Skinny But Not Fat" podcast, Davina insisted, "Christine was absolutely pregnant." Davina, infamous for failing to sell a $75 million property, proceeded to explain, "I saw her belly. She called me from the hospital the day she gave birth. I saw her C-section scar. We were on FaceTime. She absolutely was pregnant and gave birth to her son."