Christina Hall Sends Strong Message About Co-Parenting Amid Son's Hospitalization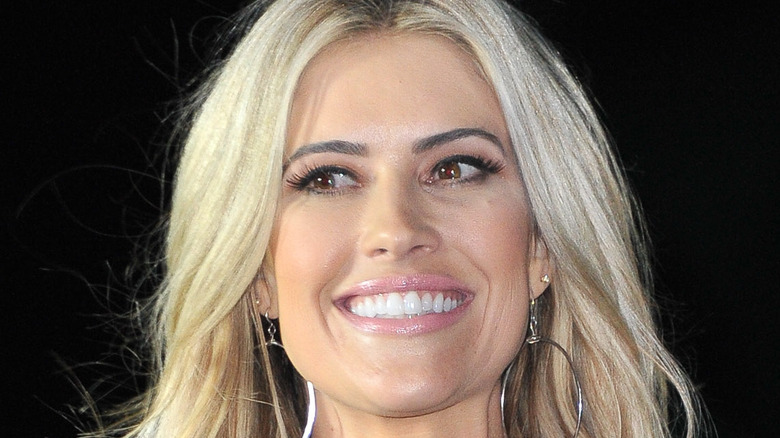 Allen Berezovsky/Getty Images
When Ant Anstead filed for sole custody of his son, Hudson, whom he shares with his ex-wife, HGTV star Christina Hall, she had something to say in her defense. According to People, the newlywed (she recently married Joshua Hall) said in a statement, that she was "shocked to see the false allegations against me and [Anstead's] belief that he has been failing to protect our son by sharing custodial time with me."
The thrice-married mom went on to dispute her ex's claim that she regularly spends less than half a month with Hudson, calling Anstead's account of the situation misleading and inaccurate. Beyond her official response to the "Celebrity IOU: Joyride" star's filing, Hall also shared a cryptic post on Instagram in which she alluded to Anstead being controlling and feeling threatened by her success as the motivating factors behind his latest move.
Now, Hall is also speaking out on her Instagram Story amid another family drama involving her son Brayden.
Christina Hall, her husband Joshua and the El Moussas show a united front
As fans learned over the weekend, Christina Hall's son Brayden, whom she shares with her first ex-husband Tarek El Moussa, was hospitalized after feeling very sick. As the star mom shared on Instagram, the brave little guy required an emergency appendectomy and had his "Meckel's diverticulum" removed. "Nothing like seeing your child in excruciating pain," the grateful mom said about the sobering experience.
Hall also expressed gratitude for her husband Joshua in the post, saying he "stands by my side." Meanwhile, El Moussa also chronicled the scary incident on his Instagram, commending his ex-wife for making the right call to take their son to the emergency room.
Notably silent about the upsetting turn of events was Ant Anstead, who instead shared photos and footage from his racing weekend in Miami. Incidentally, Hall's supporters trolled the British TV personality in the comments section over the custody mess. To be fair, Anstead also had his share of supporters as well.
Hall is speaking out about co-parenting after Brayden's health scare and clearly making a statement about the tension with Anstead.
Heather Rae El Moussa and Christina Hall stress the children are most important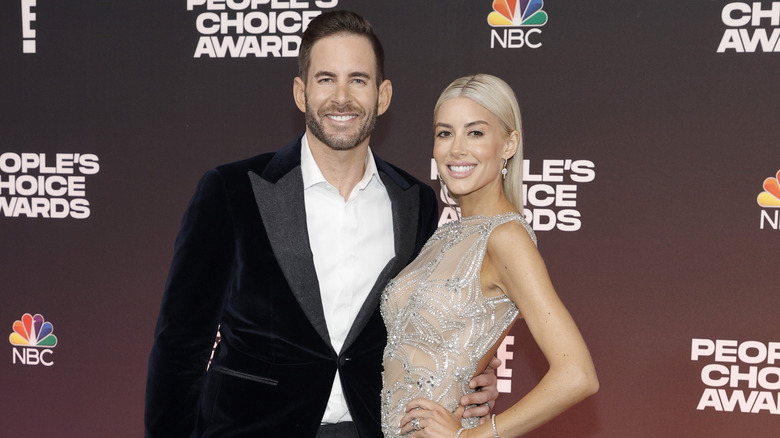 Amy Sussman/Getty Images
According to Christina Hall, Brayden's hospitalization bonded their blended family together. Taking to her Instagram Story, the celebrity mom shared a screenshot of Tarek El Moussa and his wife, Heather Rae from "Selling Sunset" with her little boy. The post had originally been shared by the Los Angeles-based realtor. A caption paid tribute to the family's success in pulling together during the difficult time. "The kids will always be the main priority to all of us," Heather wrote, tagging both of her co-parents, and perhaps taking a subtle dig at Ant Anstead.
In another photo of Brayden, Hall noted the importance of "teamwork and co-parenting." She added that what really matters is not the "noise" but the children. She then tagged the El Moussas and her husband Joshua Hall.
In a show of solidarity, both Tarek and Heather posted the same messages to their social media. Meanwhile, Hall's husband posted a tribute to his wife, writing in part that her motherly instinct was "spot on" and that she was meant to be a mother.