Here's Who's Still Together After The Ultimatum Wrapped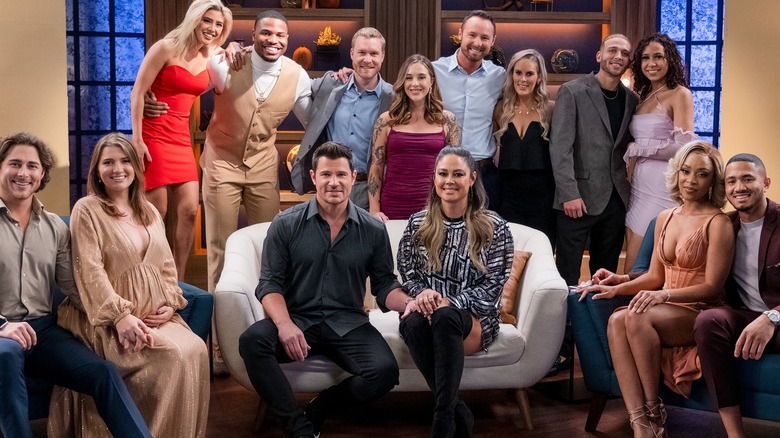 Netflix
"The Ultimatum" was an instant hit on Netflix when the series premiered in 2022 (via Glamour). The reality show — which was also produced by the creator of "Love is Blind" — follows six couples in serious relationships, where one partner wants to get married so badly, they issue an ultimatum: Marry me, or we break up. To spice things up, the contestants all date each other, choosing one person from another couple to move in with for three weeks. In the end, they decide whether to stay with that new person, marry their original partner, or in some cases, stay single (per Cosmopolitan).
If this sounds complicated, well, it is. Fans of the show watched each couple make completely different decisions, and even after those decisions were made, the couples changed their minds again. During the Season 1 reunion, we got to see who was still together and who has since parted ways, and many fans were shocked by what they saw (via Decider). So, who exactly stuck it out past the show?
Most couples stayed together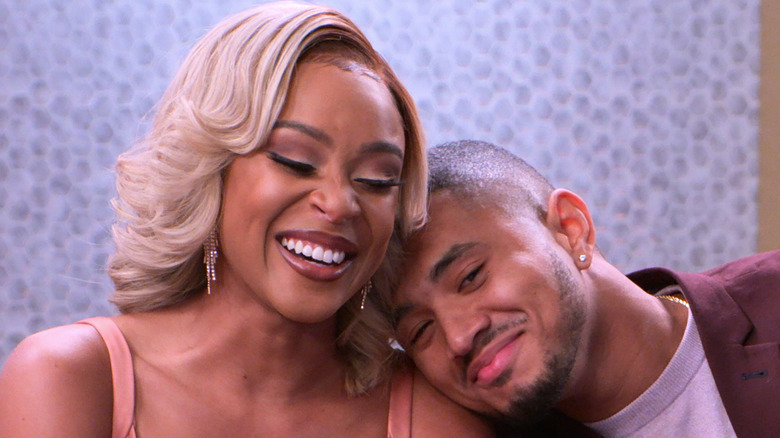 Netflix
It may be a surprise to find out that most of the couples on "The Ultimatum" actually stayed together after the show wrapped, per Screen Rant. In fact, two couples decided to leave the show early, getting engaged before they had the chance to choose someone else to live with for three weeks. Those two pairs, Hunter and Alexis, and Lauren and Nate, were still together during the reunion. According to Nate and Alexis' Instagrams, both couples are still together as of writing.
One of the biggest shocks at the reunion was when Madelyn, who came and left the show with her partner Colby, (despite hitting it off with fellow contestant, Randall), showed up pregnant (via Variety). Fans actually got to see Madelyn and Colby — who shared why he thought going on "The Ultimatum" was a good idea — get married on the season finale, but her pregnancy, which was already seven months along at the reunion, still came as quite a shock. They recently welcomed their little girl, Josephine, in May, and celebrated their one year wedding anniversary.
Randall and Shanique are also still together as well, and recently posted a cute photo of themselves on Instagram with the caption "Your daily dose of Shandall."
Not every couple had a happy ending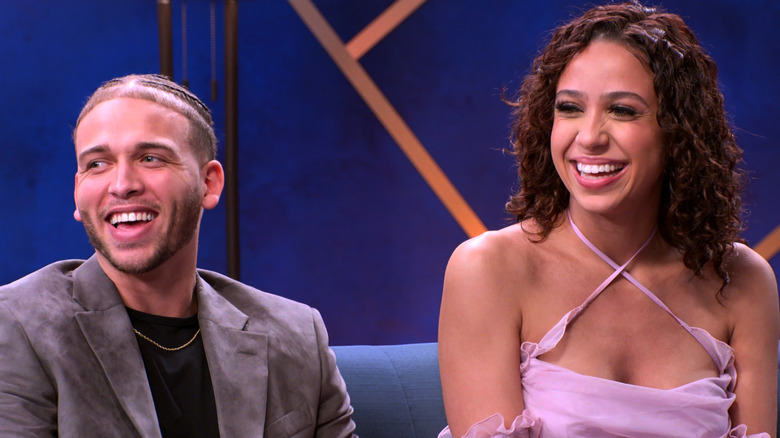 Netflix
While "The Ultimatum" ended happily for a lot of couples, there were still a few contestants who didn't end up in love after the show ended. Jake and April came on the show together but broke up in the finale, with Jake choosing his new partner, Rae, instead (via Variety). Jake and Rae left the finale together, but ultimately split up as well. Today, April is happily in a relationship with someone new, per her Instagram, while Jake, according to Variety, is still single.
Rae, who came on the show with her partner Zay, has followed a new path since the show ended and is now dating a woman (via Screen Rant). Zay, who admitted that he and Rae did try to make things work after the reunion ended, is still single (per Decider).
According to Marie Claire, Season 2 of "The Ultimatum" is in the works, but this time, it will feature an all-queer cast. A release date has not been announced yet, but we can't wait to see a new season play out on screen!