Mindy Kaling Reveals Why She May Never Get Married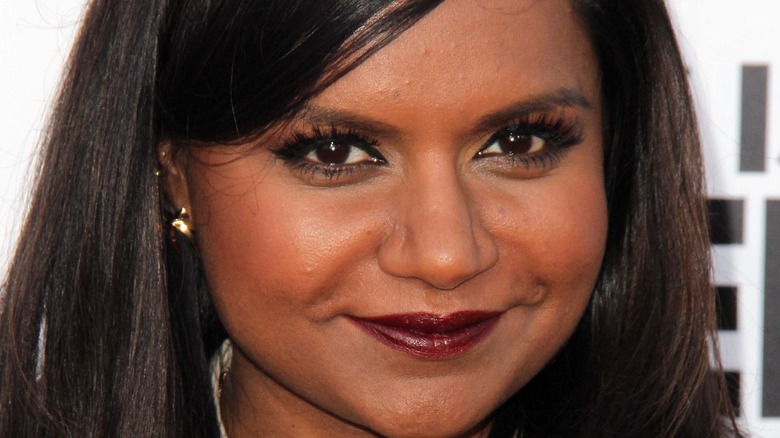 Kathy Hutchins/Shutterstock
Most of us know Mindy Kaling from her breakout role as Kelly Kapoor on "The Office" though she's also known for "The Mindy Project," "The 40-Year-Old Virgin," and "Late Night." Even though she's widely known and recognized, she tends to keep her private life very private.
In addition to her thriving career, Kaling is also the mom of two children. Her daughter Katherine Swati was born in 2017, per People. Then seemingly out of the blue, in late 2020, Kaling revealed on "The Late Show with Stephen Colbert" that she secretly had another baby during the pandemic. Kaling shared that she gave birth to a son, Spencer on September 3, 2020. When host Stephen Colbert said that no one knew she was pregnant, Kaling explained how it was easy because no one saw her during the pandemic.
Yet her pregnancy isn't the only thing she's been hiding when it comes to her family life, especially concerning why she doesn't think she will get married anytime soon. 
Mindy Kaling never publicly named her children's father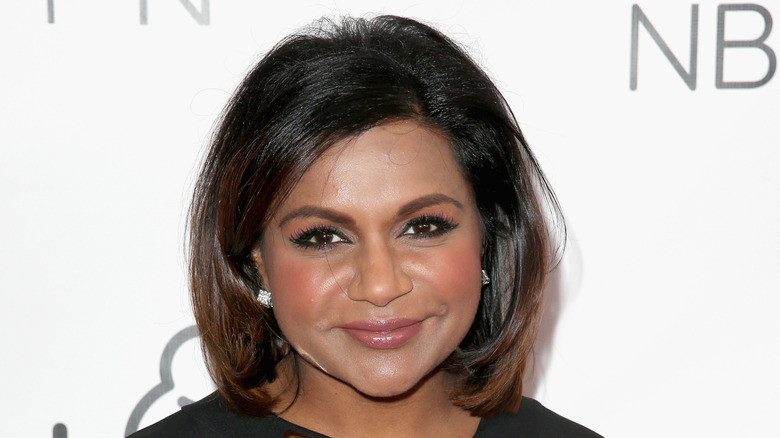 Joe Scarnici/Getty Images
Many celebrities in the public eye are adamant about protecting their children's identities while others seem to post unending Instagram pics of their new additions. However, the real reason why Mindy Kaling won't say who fathered her kids may go beyond simple privacy.
Kaling told The New York Times that it all comes down to a commitment she made to her daughter. "My feeling is that until I speak to my daughter about that, I'm not going to talk to anyone else about it."
Part of Kaling's reluctance to share personal information about her first pregnancy may have also been because it caught her by surprise. "I wasn't ready. I don't think anyone is ever ready. I definitely knew I wanted kids, but the decision, it was not something that I had, like, planned," per USA Today.
Though never married, Kaling is now revealing she may not see marriage in her future at all.
Why marriage may not be in the cards for Mindy Kaling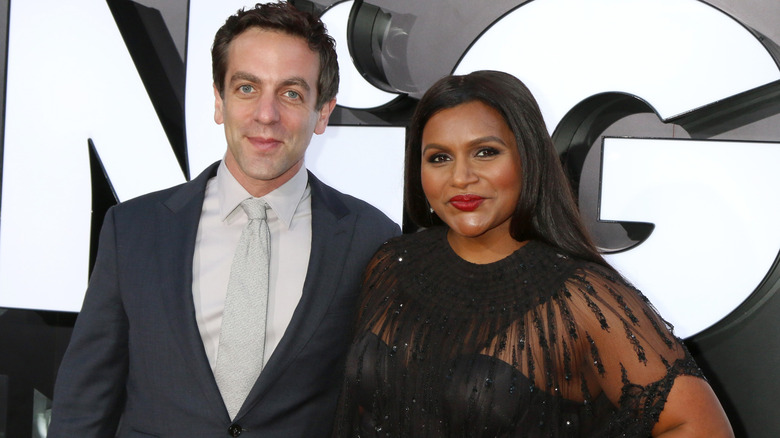 Kathy Hutchins/Shutterstock
While parenting and especially, single parenting in particular, is a feat in and of itself, Mindy Kaling did it all through a global viral outbreak and quarantine.
She says her newborn son brought her happiness during the pandemic telling People, "He's probably brought me the most joy in the past 18 months and he could not have come at a better time," says the actress. "That was a nice distraction from the pandemic."
Kaling shared that she may stay single for the foreseeable future in an interview with Good Housekeeping. Kaling used to date her "The Office" costar B.J. Novak, who many have been speculated as being her children's father. But she says he is just a friend. "I'm definitely not in the friends-with-my-exes camp. But B.J. has the stamp for life as a friend. My mom loved him. He feels like family."
Still, Kaling feels self sufficient on her own, "I don't need marriage. I don't need anyone to take care of all my needs and desires," says the mom of two. "I can take care of them myself now."