Days Of Our Lives Star Martha Madison Opens Up About Belle's Trial Loss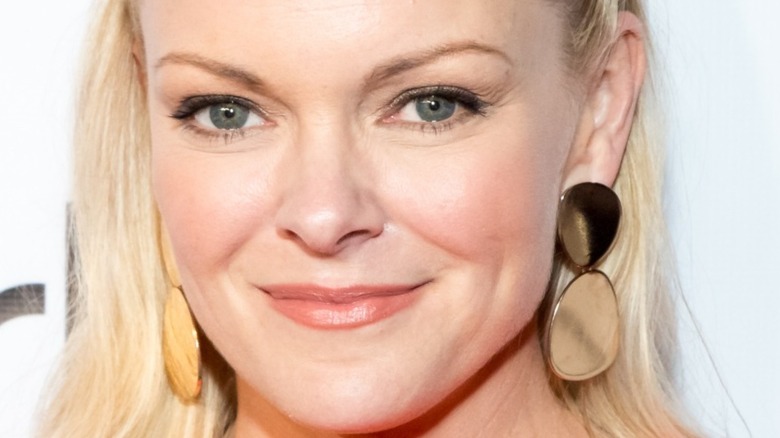 Greg Doherty/Getty Images
"Days of Our Lives" never fails to keep fans on the edge of their seats. From beloved characters coming back from the dead to its infamous and incredibly addicting possession storyline, there is never a dull day in Salem. The iconic soap opera has gone through many changes over time, but it still has fans tuning in for the drama.
Whether you're a day-one "DOOL" fan or jumping in more recently, EJ Dimera's (Dan Feuerriegel) trial storyline is one of the easiest and most entertaining to invest in. He was falsely accused of kidnapping his wife Sami Brady, but is adamant that he's been framed, per Celebrating the Soaps. The catch is that he knows it, and the audience knows it. But most of Salem isn't convinced considering his track record. 
During EJ's trial, Sami's sister Belle Black, most recently played by Martha Madison, stepped up to defend him. Unfortunately, this didn't help his case as it's eventually revealed that she was actually possessed by the devil, according to Showbiz Cheatsheet. 
Martha Madison shared her perspective on the trial loss.
Belle is racked with guilt over losing EJ's case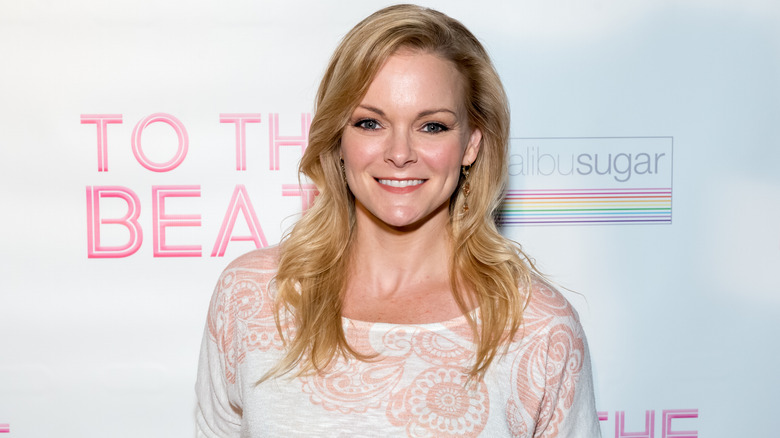 Greg Doherty/Getty Images
In an April 2022 interview with Soap Hub, Martha Madison opened up about the ruling in EJ Dimera's trial and her character Belle Black's feelings around it. "I think this is the first case — that I know of — that Belle has ever lost," she explained. "For anyone who's an achiever — like Belle is — it would certainly bother her."
"DOOL" has portrayed Belle as an accomplished lawyer who knows her way around the court room. The attorney even took on her mother Marlena Evans (played by Deidre Hall) who, under the guise of the devil, tried to have Doug Williams (played by Bill Hayes) committed so he wouldn't reveal her secret, per Daytime Confidential. Losing EJ's case rightfully affects her.
Madison told the outlet that Belle's relationship with EJ makes it more complicated, "Regardless of EJ's background and his past, he's still her brother-in-law," she added. "There's a family connection. She also truly believes in his innocence. She's a warrior for justice."
EJ is throwing in the towel. For now.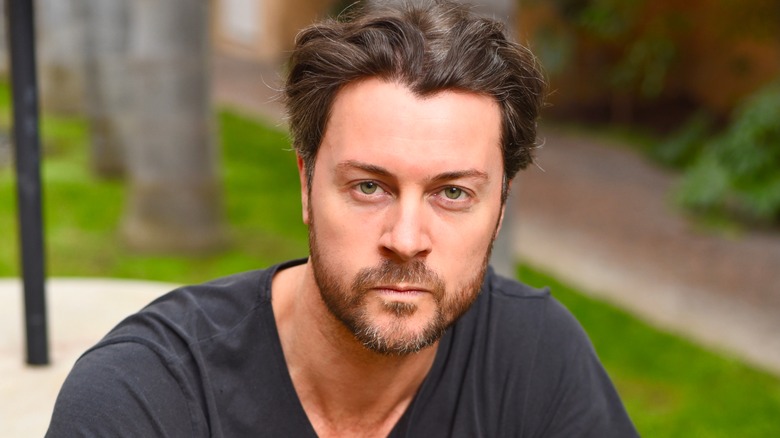 Michael Mattes/Shutterstock
Though he had the perfect excuse for getting a new trial, EJ Dimera opted to not use it. EJ is known for manipulating situations (and people) to fit his end goal, so his decision to throw in the towel raised brows. In a March 2022 interview with Celebrating the Soaps, Dan Feuerriegel gave his take on why EJ didn't demand a new trial in true Dimera fashion. "He's pessimistic in that regard," Feuerriegel speculated. "He doesn't think the judge will believe him, after everything he did in the courtroom, and it's kind of flimsy." 
Considering that EJ would have the burden of proof, Feuerriegel told the outlet that EJ's skepticism is valid.  "Being able to prove that is where we would get into some problems," he added. "Do you really want to bring a whole devil story into a court of law? No. No one's going to believe it, and it's going to end up being worse for EJ."
Things have only become more complicated for both EJ and Belle Black as the series has progressed, and it's leaving fans wondering what's next (via Soap Dirt).