Jill And Derick Dillard Have Harsh Words For Josh Duggar Following His Sentencing
Trigger warning: The following article contains language regarding the sexual abuse of children.
Josh Duggar's prison sentence – 12.5 years plus 20 years supervised probation — was either fair, too lenient, or too harsh, depending on whom you ask. Clearly disappointed were his parents, who have been standing squarely behind their oldest son. 
Mom Michelle Duggar wrote a letter of leniency to the judge, begging him to consider her son's good qualities rather than the fact that the father of seven was convicted of possessing images of child sexual abuse. 
On the other side of the fence were family members like Josh's cousin Amy Duggar King, who hoped he would get the maximum 20 years (per Page Six). Another surprising opinion: that of brother Jason Duggar, who spoke out on the sentencing after staying silent for months, calling the sentence fair. He added, "My heart is grieved over the choices my brother has made."
Followers of the trial waited to hear the reaction from one Duggar in particular: Jill Duggar Dillard, the fourth oldest of the "19 Kids & Counting" clan. Not only has she been estranged from her parents for some time, but she was also one of her brother's victims. 
Per The New York Times, in 2015, it came to light that Josh had molested Dillard and three of her sisters. The revelation put a quick end to the family's reality shows but not to the trauma that Dillard is still processing.
The day after the sentencing was handed down, Dillard and her husband, Derick, issued a difficult but heartfelt statement. 
Jill and Derick Dillard say Josh is finally being held accountable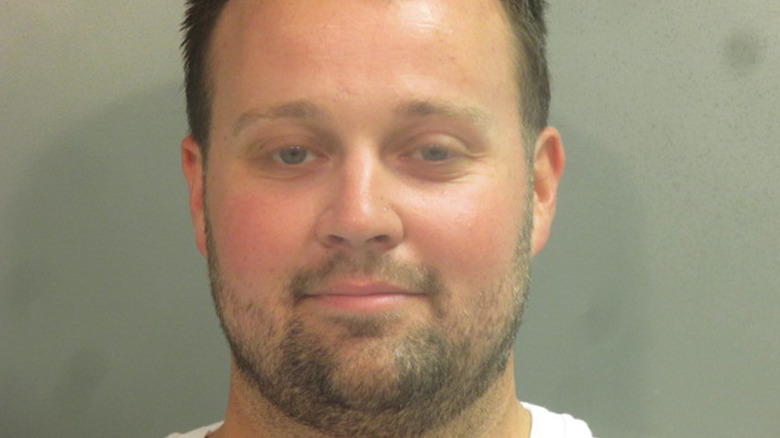 Handout/Getty Images
Visually, Jill and Derick Dillard's statement regarding Josh Duggar's sentence was as blunt as their words: an image of a bleak prison corridor. "The last several weeks and months have been difficult emotionally," they wrote. "Yesterday was another one of those hard days. We are neither rejoicing nor disappointed by the sentence, but we are thankful it's finally over."
The couple went on to say that, regardless of whether people feel the sentence is just, "God has carried out his vengeance today for his unspeakable criminal activity." 
They continued: "Until now, he has yet to be held accountable to the extent necessary to cause change in his dangerous pattern of behavior. It is unfortunate, but it seems that it may take spending over a decade in federal prison, and still more on probation, for Josh to have any potential for rehabilitation to the point he can safely live in society again. Hopefully, Josh can actually begin to get treatment and begin to work toward a lifestyle where he is less likely to reoffend." 
The post concluded on a somewhat hopeful note, stating that the high-profile case may make potential offenders think twice about committing such crimes and bring further awareness to the problem of CSAM (child sexual abuse material). "We continue to love Josh and his family and will be there for them however we can," they wrote.
That family includes his wife, Anna Duggar, whose future while Josh is in jail remains uncertain.
Jill Dillard can now focus on self-care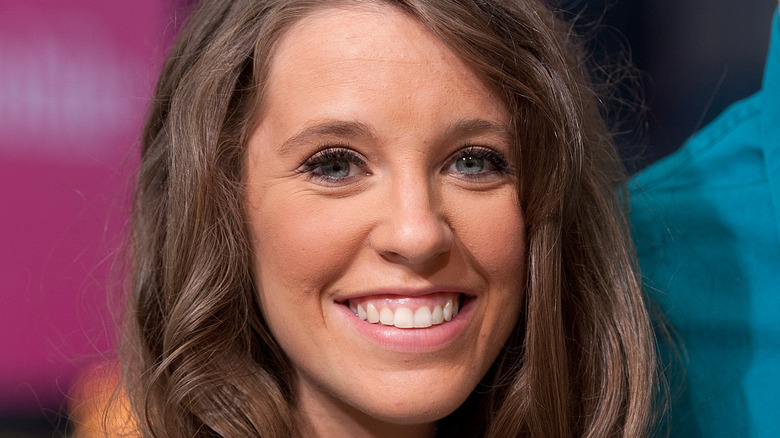 D Dipasupil/Getty Images
Now that she has some closure to her years-long nightmare, Jill Duggar Dillard can finally proceed with healing and look forward to a brighter future. The mother of two sons is expecting her third boy in July 2022 (per the family's website), and the family is moving into a larger home. This new locale is also closer to husband Derick Dillard's new job. Having just received his law license, he is ready to help others find justice.
Just hours after the Dillards posted their reaction to the sentencing, Jill followed up on Instagram with a post of a mug. "Been pretty much staying away from caffeine these days, but today called for a warm cup of vanilla tea with honey and cream in one of my favorite mugs while I tried to busy myself with all the 'settling into a new place' things," she wrote. "Lots of unpacking, paperwork, repairs and trying to distract myself + waves of processing to do." 
Her friends and fans — of which there are thousands — rushed to offer support. Topping the list was cousin Amy Duggar King, who hasn't held back with her low opinion of Josh. She wrote, "Love you," with two heart emojis. Another friend wrote, "Hugs and prayers, sweet friend! Be gentle with yourself. Proud of you for feeling the feelings and doing the hard work of processing through it all. Love you!"
If you or anyone you know has been a victim of sexual assault, help is available. Visit the Rape, Abuse & Incest National Network website or contact RAINN's National Helpline at 1-800-656-HOPE (4673).