Royal Source Shares Why Prince Harry Is Reportedly Still Opposed To Camilla Parker Bowles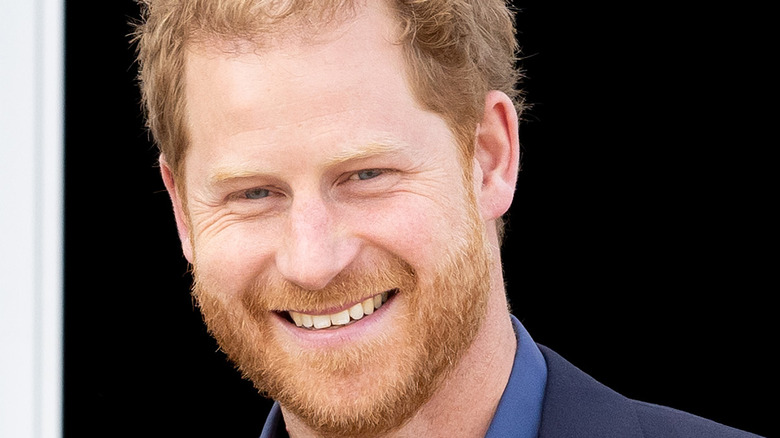 P Van Katwijk/Getty Images
It's no secret that Prince Charles and Camilla Parker Bowles' relationship began while he was still married to Princess Diana. "In Diana's own words, she told me any marriage Prince Charles might have made could never be as strong as the relationship he had with Camilla," Jennie Bond, BBC's royal correspondent, said (per StyleCaster). "And that's what she was battling with from the outset."
Charles and Diana divorced in 1996, but the British people had a hard time accepting Camilla. In fact, Queen Elizabeth reportedly refused to attend her son's 50th birthday party because Camilla would be in attendance, per Town & Country. By 2005, however, the queen gave them her blessing, and Charles and Camilla wed that April. Since then, she has become the patron or president of more than 100 charities and frequently accompanies Charles on official trips, such as their recent visit to Canada on the queen's behalf. Still, many were shocked when Queen Elizabeth announced that Camilla would officially become queen when Charles ascends to the throne.
"[W]hen, in the fullness of time, my son Charles becomes king, I know you will give him and his wife Camilla the same support that you have given me; and it is my sincere wish that, when that time comes, Camilla will be known as queen consort as she continues her own loyal service," the queen wrote.
But while Elizabeth has warmed up to Camilla, Prince Harry is reportedly still not a fan of his stepmother.
Prince Harry still blames Camilla for his parents' divorce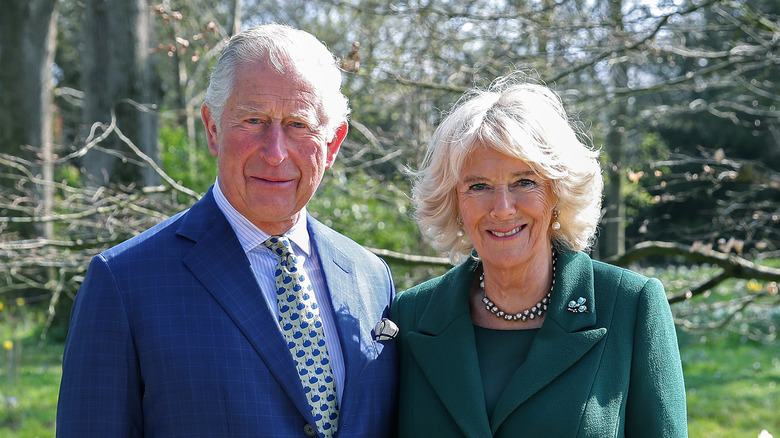 Chris Jackson/Getty Images
While Queen Elizabeth has accepted Camilla Parker Bowles into the royal family, Prince Harry has still not warmed up to his stepmother. One source revealed that the queen's Platinum Jubilee might be hard for Harry, especially since he and his wife, Meghan Markle, were excluded from standing on the royal balcony during the Trooping of Color, while Camilla will be front and center.
"Years of hard graft [hard work] from Charles' courtiers have gone into making Camilla palatable to the British public, and the world at large. And Camilla has worked tirelessly to ingratiate herself — she's been by Charles' side for 16 years of marriage," a source told Page Six. "But Harry will never truly love her, his mother was meant to be queen, and Camilla will always be the woman who led to his parents' divorce. This will be the first time that Harry has not joined his family on the balcony at Buckingham Palace, and I'm sure it will be a difficult moment."
It seems that Harry's brother, Prince William, has at least accepted Camilla as part of the family. "Harry, on the other hand, can't stand Camilla, he doesn't want Camilla to be queen, he's very angry that it's happening," Tina Brown told The Telegraph. "He has not made his peace with it and he probably never will."
Prince Harry may air Camilla grievances in his memoir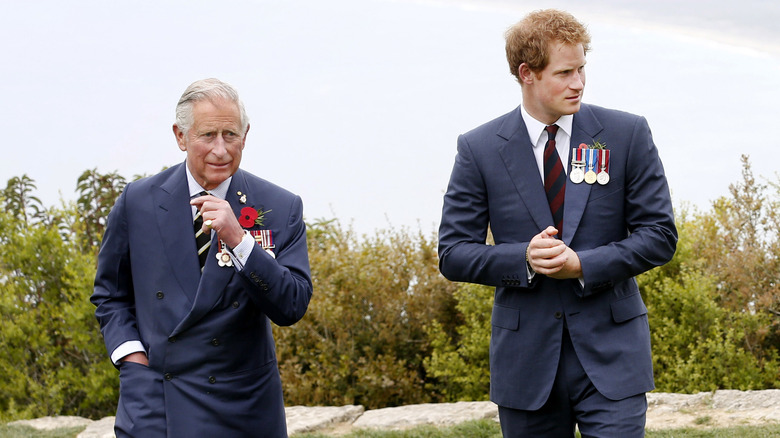 Pool/Getty Images
Prince Harry has an autobiography due out sometime soon, although there is no official release date yet. When publisher Penguin Random House announced the memoir was in the works, they said the book would be released in late 2022. With the memoir on the horizon, the prince said he was "excited for people to read a firsthand account of my life that's accurate and wholly truthful" and it will include the "highs and lows" of his experiences. One of those lows potentially could be what it was like growing up and having his parents divorce and Camilla becoming his stepmother. Given Harry's candidness in his infamous sit down interview with Oprah Winfrey, it wouldn't come as a huge surprise if he dropped some bombs in written form. 
Allegedly, Harry once described Camilla by saying, "She got her claws into my dad and never let go for an instant," per OK!. At least one person thinks Harry will use the book to present a negative take on Camilla and the role she played in his childhood and the dissolution of his parent's marriage — Princess Diana's former butler, Paul Burrell, explained to OK!.  Prince Charles is allegedly worried about what Harry might write about his now-wife, according to The Sun UK, and is concerned that it could negatively impact people's perceptions of Camilla.
However, when asked about his stepmother, Harry told royal biographer Angela Levin that he liked Camilla. He described her as a "wonderful woman" and outlined how Camilla had given advice to Meghan Markle about the royal family, per The Sun UK. So we'll have to wait for the book to be published to see if Harry spills any tea.