Twin Hosts Of Buy It Or Build It Chris And Calvin LaMont Reveal How They Are Alike — And Different - Exclusive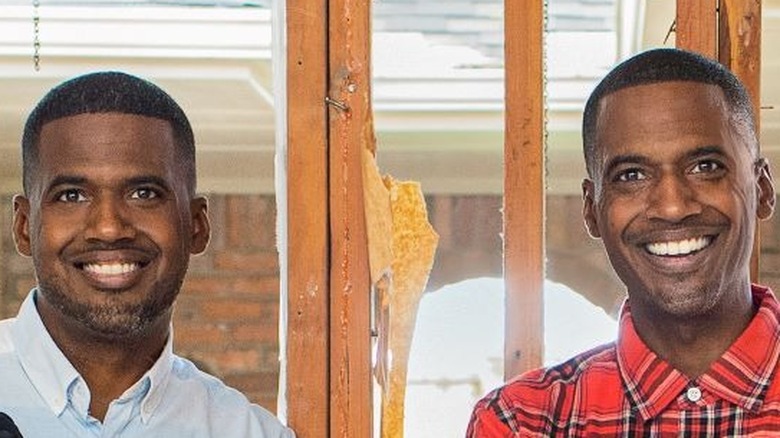 HGTV
Twins are said to have a special bond. While this sounds like it should be just superstition, it makes logical sense: After all, how could you not feel an exceptional connection to someone you've literally spent your entire life with and who shares almost all your experiences, not to mention genetic material? But, like any sibling relationship, the bond between twins can be either a blessing or a curse. While some embrace their similarities and relish confusing teachers and friends with matching outfits and hairstyles, others strive to make it clear to the world that they are, indeed, separate people.
Calvin and Chris LaMont, the twin hosts of HGTV's new show "Buy It or Build It," are — thankfully for viewers — pretty easy to tell apart. The differences between them are at the heart of "Buy It or Build It": In each episode, they help clients decide between buying and remodeling an existing home to their specifications, or building a completely new home. Each brother proposes a design for his favored option — but once the clients make their decision, the twins work as a team to make their clients' dream home a reality. In an exclusive interview with The List, the brothers share what they have in common — and how they negotiate their differences.
They're of one mind when it comes to long-term goals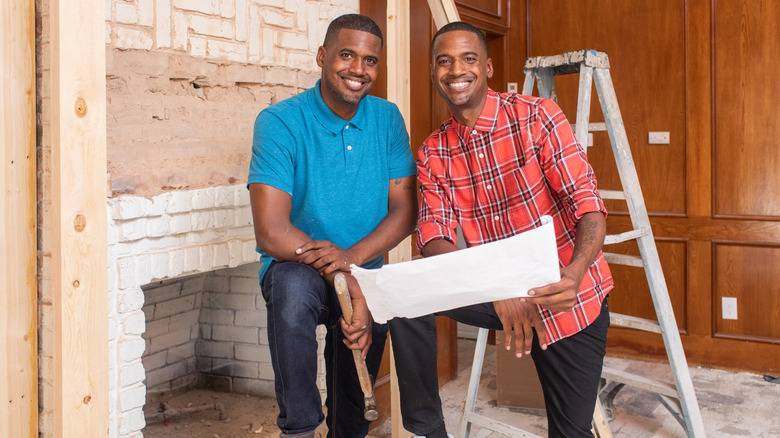 HGTV
Chris and Calvin LaMont have been an inseparable team since the beginning, attending school and playing on the same sports teams together all the way through college. And when it came time to chart their career paths, there was no question in their minds that they'd travel the same one together. "We always wanted to get into real estate," Calvin shared with The List. "Growing up, it was athletics and real estate. Those were the two dreams that Chris and I aspired to."
Chris added, "That's something that we were interested in, because during that time, people were flipping homes, and we were like, 'Okay, you make good money.' But at that same time, in 2007, 2008 — it's when the market was going a different way, so we had to make a pivot." Knowing they needed to make money to break into real estate, they started a cleaning company. Chris explained, "Me and Calvin feel that if we got into a job or a career, we might get stuck in there and never get out. We wanted to be entrepreneurs from the beginning, so we stayed focused on that."
Each twin has different interests — but can do the other's job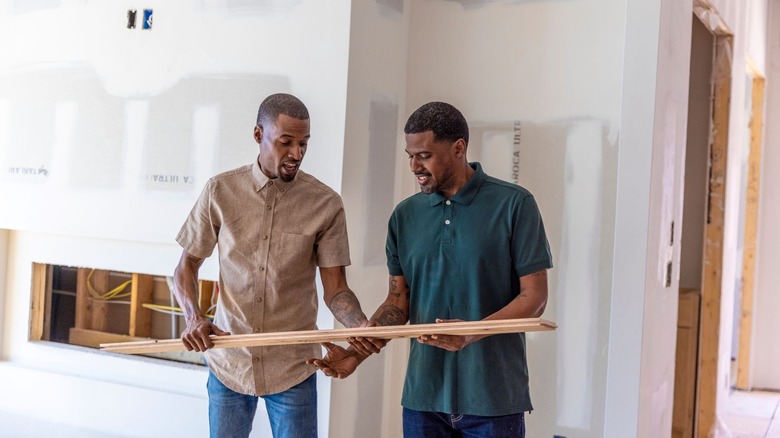 HGTV
Chris and Calvin LaMont are such a tight team that it's easier for them to identify their similarities than pinpoint their differences. "We're both alpha males, we're both opinionated, and we both always like to compete, but compete in the same thing," Calvin said. Still, he noted that each has found himself repeatedly drawn to certain tasks and project roles. "The show is like how we move in real life," Calvin explained. "I might be dealing with some of the administrative work, the designs, stuff like that, and Chris might be dealing more with plan sets and the subcontractors on the job site."
But these roles aren't set in stone. The LaMont twins grew up learning and doing the same things together, and this pattern has continued into their professional lives. "But Chris and I, the one good thing about being twins and growing up together ... I know some twins are different. We grew up pretty much doing the same thing," Calvin said. "That gave us the same skills. We learned the same thing." Furthermore, Chris added, mixing things up keeps it fresh and interesting for them. "Basically, you work for a long time. You got to be able to adapt, or you get bored."
Follow Chris and Calvin LaMont's latest updates at @TheLamontBrothers, @TheChrisLamont, and @TheCalvinLamont on Instagram, Twitter, and Facebook. New episodes of "Buy It or Build It" air Wednesdays at 9:00 p.m. ET/8:00 p.m. CT on HGTV.