New Days Of Our Lives: Beyond Salem Trailer Reveals How Bo Brady Will Be Involved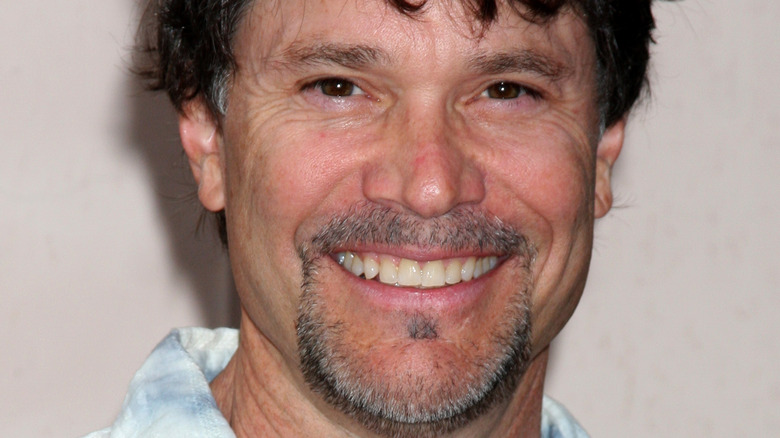 Kathy Hutchins/Shutterstock
Beyond Salem Season 2 will feature Bo and Hope Brady
According to TVLine, both Kristian Alfonso and Peter Reckell signed on to reprise the roles of iconic super couple Bo and Hope Brady for "Days of Our Lives: Beyond Salem" Season 2. The five-episode series is said to be full of drama and suspense.
"Heartwarming family reunions take a dangerous turn as a mysterious adversary wreaks havoc on their lives. The next chapter of 'Days of Our Lives: Beyond Salem' is a story full of larger-than-life romance, jaw-dropping twists, and high-stakes drama — and it all connects back to a plot that long-time "Days of Our Lives" fans will surely remember," the synopsis reads.
The show will also include cast members Camila Banus, Robert Scott Wilson, Deidre Hall, Drake Hogestyn, and Victoria Konefal, per TV Insider.
"Days of Our Lives" fans will remember that Bo tragically died in Hope's arms not long after they had a sweet family reunion. Since that time, Bo has been seen as a spirit on a few occasions and even recently helped bring Steve's son, Tripp, back to life after he saved Allie Horton from demonic possession, per Daytime Confidential.
Now, the brand new trailer for "Beyond Salem" Season 2 is giving fans a clue about how Bo will be a part of the storyline despite his death.
Bo will show up in spirit form during Beyond Salem Season 2
Entertainment Weekly reports that the new "Days of Our Lives: Beyond Salem" trailer is filled with fans' favorite characters. The show will intertwine many characters' storylines including John and Marlena, who hed to San Francisco to visit Paul, and Steve and Kayla, who visit Seattle to meet up with their three children. Ben and Ciara also travel to Montreal to see Hope and allow her to meet her brand new grandson, Bo Brady Weston.
Of course, there will be plenty of drama and suspense during the episodes, as it appears that Hope has been up to something interesting during her time away from Salem, per The Wrap.
All the while, Bo appears to be watching and guiding the love of his life from Heaven. Bo's spirit will be featured during "Beyond Salem," and fans are also hoping for a Brady family reunion in some form during the five-episode arc.
"Days of Our Lives: Beyond Salem" is set to premiere on Peacock on July 11 with a new episode debuting each day until July 15.