Kate Middleton And Prince William Step Out With An Unexpected Royal Visitor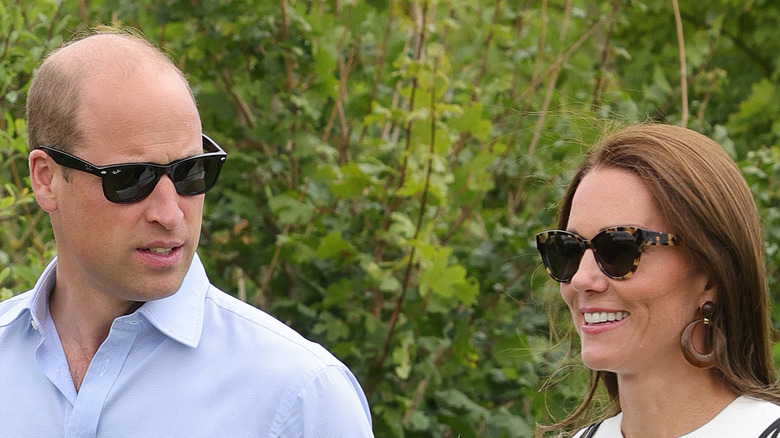 Chris Jackson/Getty Images
Every time we spot Kate Middleton and Prince William out and about, we can't help but get excited. But their companion during one of their most recent outings might have them beat for our favorite royal. Fans are absolutely loving the Duke and Duchess of Cambridge's visitor that joined them at a charity polo match in Windsor. 
According to a tweet by Rebecca English, Prince William played in the Out-Sourcing Inc. Royal Charity Polo Cup 2022 at Guards Polo Club. Daily Mail reports that the couple appeared to be in "high spirits" as they arrived to the Polo Cup. Of course, the always-fashionable Kate looked chic in a white midi dress by designer Emilia Wickstead. 
The duke and duchess were not the only royal family members looking their best at the Guards Polo Club: A photographer for Shutterstock Editorial tweeted a photo of the couple with their furry visitor, Orla the cocker spaniel!
The royal's furry friend appeared to have a great time at the Polo Clup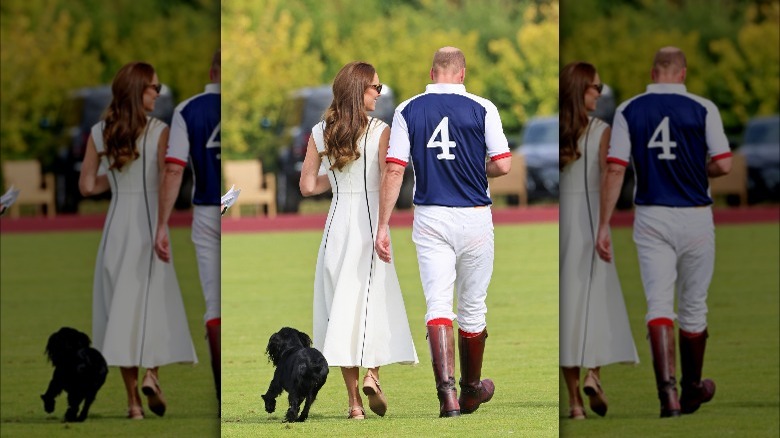 David M. Benett/Getty Images
Orla joined the royal family in 2020 and made her first public appearance in a birthday photo shoot for Princess Charlotte's 7th birthday, according to People. The puppy's name, Celtic for "golden princess," is totally on the nose! Two years later, Orla looked perfectly happy and healthy at the polo club outing with her mom and dad. 
People reported that Orla was a gift from Kate Middleton's brother James Middlton. The royal family's dog Lupo passed away in November 2020; they posted a special tribute to the beloved pet on Instagram. A source told Daily Mail, "They were devastated when Lupo passed away, as any dog owner will understand, but got the new puppy before he died. It was hoped that a younger dog would give Lupo some company and give him a little more life and energy."
Fans are loving Orla's polo club appearance, with one fan tweeting, "wonderful HRH Catherine in a white dress and Prince William also dressed in white to match his wife. They are a very beautiful, friendly and elegant couple and take to Orla." The only thing we love more than a royal couple is a royal couple with their precious pooch!