Why Days Of Our Lives' Gabi Hernandez Can't Have More Children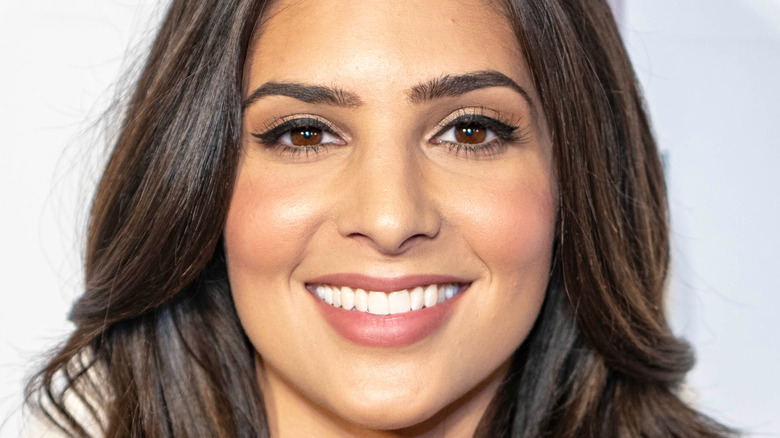 Eugene Powers/Shutterstock
The character of Gabi Hernandez (Camila Banus) is one that "Days of Our Lives" fans sometimes love and sometimes love to hate, per TVOvermind. Gabi can be sweet and charming and full of love at moments. 
But, at other times, she's ruthless, full of anger, and even ready to get revenge on those who have wronged her — making her a character you'd hate to know in real life. Over the years, viewers have watched Gabi go from a sweet teenager to a woman who knows exactly what she wants and stops at nothing to get it.
Gabi first debuted in Salem in 2010 when she came to town to live with her brother Rafe Hernandez (Galen Gering) and her sister Arianna Hernandez (Lindsay Hartley), per Soap Central. Gabi quickly struck up a friendship with Will Horton (Chandler Massey), and the two eventually started dating.
Shortly after graduating from high school, the couple welcomed a daughter, whom Gabi named Arianna after her sister. However, their relationship didn't work out, as Will was coming to terms with his sexuality at the time and eventually came out as gay.
Gabi loved being a mother, but, since welcoming Arianna, many things have come between her and her ability to be a parent.
Gabi Hernandez was sent to prison for killing Nick Fallon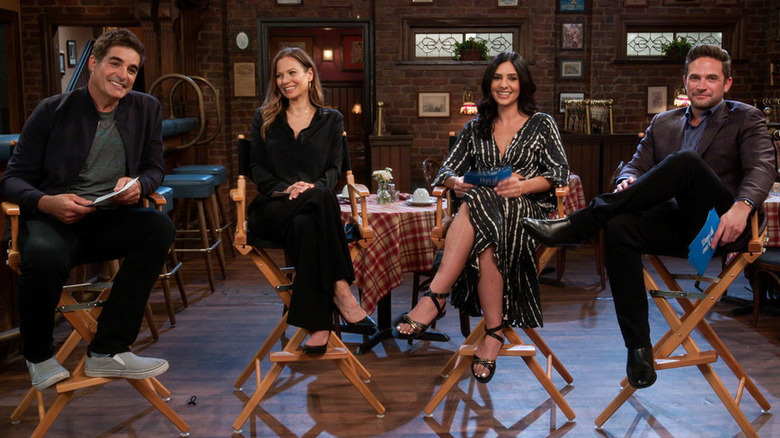 NBC
As many "Days of Our Lives" fans may remember, Gabi Hernandez previously dated a man named Nick Fallon (Blake Berris). Gabi and Nick had a volatile relationship, and, after Gabi decided that she no longer wanted to be romantically involved with Nick, he snapped (via Soap Central). 
Nick refused to give up hope that he and Gabi would get back together, and, when she told him she had no interest, the pair got into a heated argument. Gabi ran off into the woods, and Nick chased after her.
Nick then began to attack Gabi, so she hit him over the head with a rock, and Kate Roberts (Lauren Koslow) witnessed the event and called in Sami Brady (Alison Sweeney) for backup. Believing that Nick was dead, the three women pushed his body into the river and were shocked when he woke up and began yelling for help. However, they allowed him to be washed away, believing that he would drown.
Later, when Nick returned to Salem to torment Gabi, she was fearful of another attack. She eventually shot and killed Nick, and Gabi was sent to prison with a sentence of 20 years, taking her away from her daughter, per Soaps in Depth.
Gabi was later released from prison early due to a technicality and returned home to Salem to be with her family. However, that wasn't the last time that Gabi would see the inside of a prison cell.
She suffered severe injuries after a brutal prison beating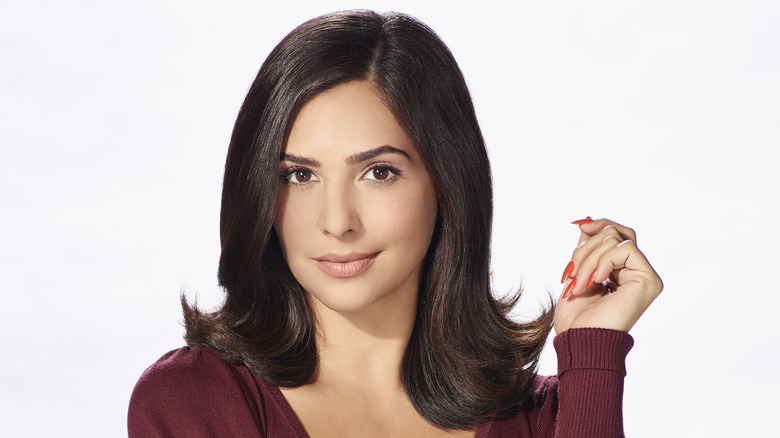 Chris Haston/NBC
Years after her original prison stint, Gabi Hernandez found herself framed for the murder of Andre DiMera (Thaao Penghlis), per IB Times. While Abigail Deveraux DiMera was suffering from a split personality disorder, she killed Andre, and one of Abigail's alternate personalities blamed Gabi for the crime. 
Gabi was sent back to jail, and she was jumped by a group of fellow inmates. The women brutally beat Gabi, leaving her with severe injuries (via Soaps).
According to Soaps in Depth, the injuries that Gabi suffered rendered her unable to bear any more children. Gabi was devasted by the news and blamed Abigail for her troubles since she's the person who had her sent to prison under false pretenses. Once released from jail, Gabi plotted to get revenge against Abigail at any cost.
Although Gabi seemingly can't have any more children, "Days of Our Lives" fans may still see the character conceive a miracle baby in the future as anything is possible in the world of soaps.