The Surprising Way Megan Hathaway Was Killed On Days Of Our Lives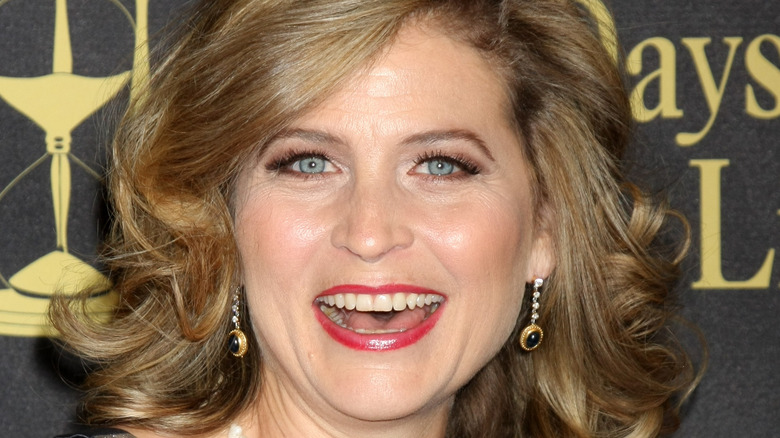 Kathy Hutchins/Shutterstock
"Days of Our Lives" viewers were stunned when they tuned in to Season 2 of the show's spin-off series "Beyond Salem" and saw a very familiar face. Actress Miranda Wilson had reprised her character of Megan Hathaway after the iconic character was rumored to be returning to Salem for the Peacock limited series, and she brought the drama from start to finish, per Soap Dirt.
During the show, Megan was seen executing a major plan that included using Harris Michaels — played by soap vet Steve Burton — to kidnap John Black (Drake Hogestyn) and Steve Johnson (Stephen Nichols) and brainwash them into helping her retrieve all three of the magical prisms that held major medical technology that could cure things such as cancer (via Soap Opera Spy).
By the end of "Beyond Salem" Season 2, Megan had gotten her hands on all of the prisms and assembled a medical team that helped her resurrect Bo Brady (Peter Reckell), whose body had been stored in a cryogenic freezer since his death on "Days of Our Lives" in 2015 (via TVLine). While Megan became a huge part of the plot during "Beyond Salem" Season 2, many fans remember her from her early days on "Days of Our Lives," including her shocking death.
Who Is Megan Hathaway?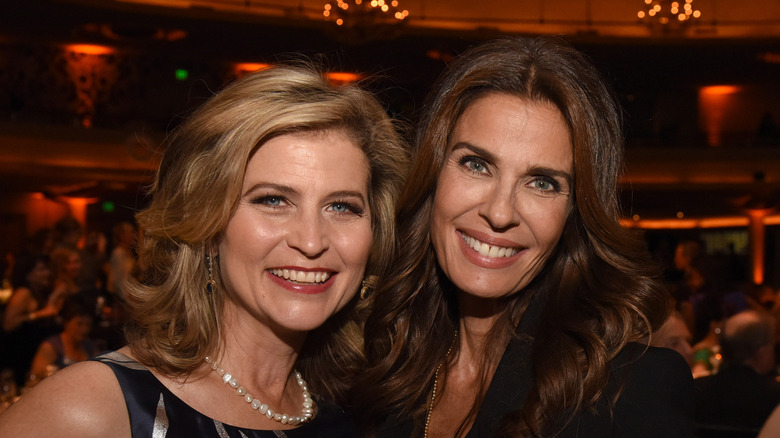 Vivien Killilea/Getty Images
According to Soap Central, Megan Hathaway came to Salem in 1984 with her adoptive father Maxwell Hathaway. She returned in hopes of getting back together with her high school sweetheart, Bo Brady. Megan did everything she could to regain Bo's love, including trying to pass off a little boy as their child, per Soap Spoiler. However, Bo had already moved on to Hope Williams (Kristian Alfonso), who was in a loveless marriage with Larry Welch (Andrew Massett).
During her time in Salem, Megan found out that she was the daughter of Salem's biggest villain, Stefano DiMera (Joseph Mascolo). Back in the 80s Stefano used Megan to help him find and harness the power of the three prisms. She was dedicated to helping her father get his hands on the medical technology the prisms held. However, her strong feelings for Bo continued to get in the way of her work for Stefano (via Soap Dirt).
Megan was so obsessed with the idea of being with Bo again that she even plotted to kill Hope. However, things didn't go as planned for Megan, who found herself falling victim to her own plan.
Megan Hathaway was killed by Larry Welch in 1985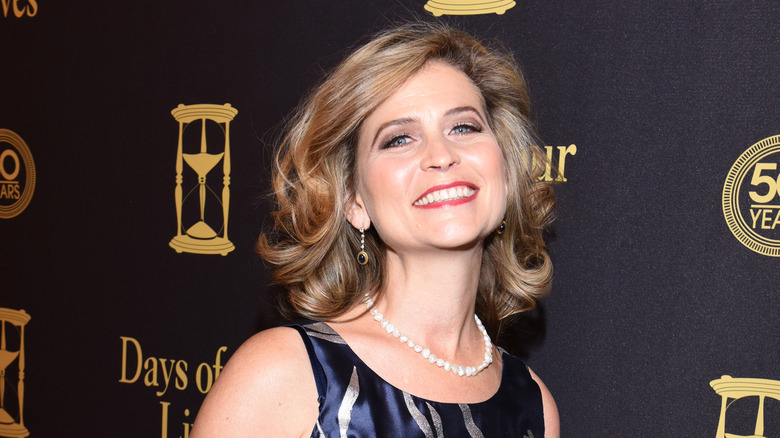 Vivien Killilea/Getty Images
In 1985, Megan Hathaway plotted to kill Hope Williams by electrocuting her. She set up a hot tub at a health club called The Body Connection and waited for his victim. However, the tables were turned when Megan overheard Larry Welch speaking to a Russian contact about the three prisms, which Larry's father had invented (via Soap Central).
Larry quickly realized that Megan was spying on him and took matters into his own hands. The two got into a physical altercation and Larry killed Megan. He covered up his murder by dumping Megan's body into the hot tub and turning up the heat to burn her. Hope later became the prime suspect in Megan's death, per Soaps.
Although Megan was presumed dead for decades, she popped back in during Season 2 of "Days of Our Lives: Beyond Salem." Megan revealed that her body had been placed in a cryogenic freezer so that she could be resurrected when science advanced enough to bring her back and heal her injuries. Like her father, Stefano — who was nicknamed "The Phoenix" — Megan rose from the ashes to return from the dead and carry out her plot to get Bo Brady back after all of these years, per Soap Dirt.
While Megan's death was a shocking one in the 80s, fans are now more concerned with her ressurection and what the future holds for her character.