How Xander Cook And Nicole Walker Ended Up Married On Days Of Our Lives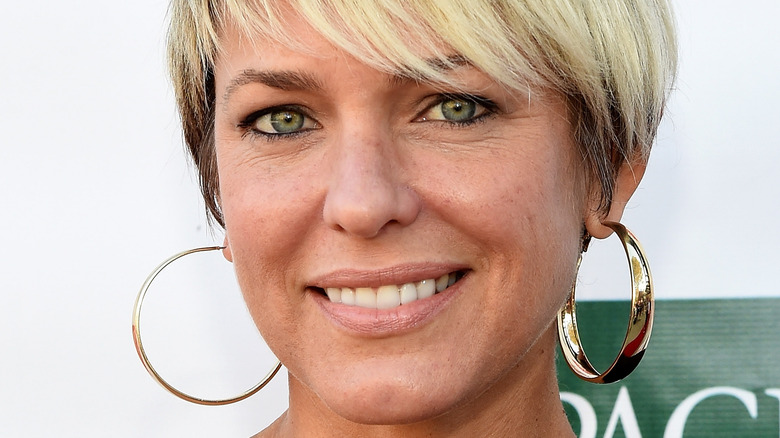 Michael Kovac/Getty Images
Nicole Walker is one of the most popular characters on "Days of Our Lives." Fans first met Nicole (Arianne Zucker) when she came to Salem in 1998, per Soaps in Depth. Nicole immediately caught the eye of Eric Brady (then Jensen Ackles) and the two eventually fell in love. However, Nicole's romantic history in Salem turned out to be a complicated one, and over the years she has been involved with many different men. She's even had her fair share of weddings.
Nicole was revealed to have married a man named Trent Robbins when she was in college. That marriage was later dissolved by his death (via Soap Central). Not long after coming to Salem and ending a relationship with Eric, Nicole jumped into a marriage with Lucas Horton (Bryan Dattilo). Nicole and Lucas married for all the wrong reasons. At the time, he was trying to get custody of his son, Will. Nicole eventually accepted Lucas' proposal after she was offered $5 million to marry him. Following Nicole and Lucas' divorce, Nicole walked down the aisle with the much-older Victor Kiriakis (John Aniston), which helped her climb the corporate ladder quickly.
After ending things with Victor, Nicole eventually fell in love with EJ DiMera (then James Scott) and the two got married on two different occasions. Nicole has also had serious relationships with Daniel Jonas and Brady Black.
Most recently, Nicole has been married to Eric Brady (Greg Vaughan) and Rafe Hernandez (Galen Gering), per Soaps. However, one of her most surprising husbands has been Xander Cook (Paul Telfer).
Xander and Nicole have a long history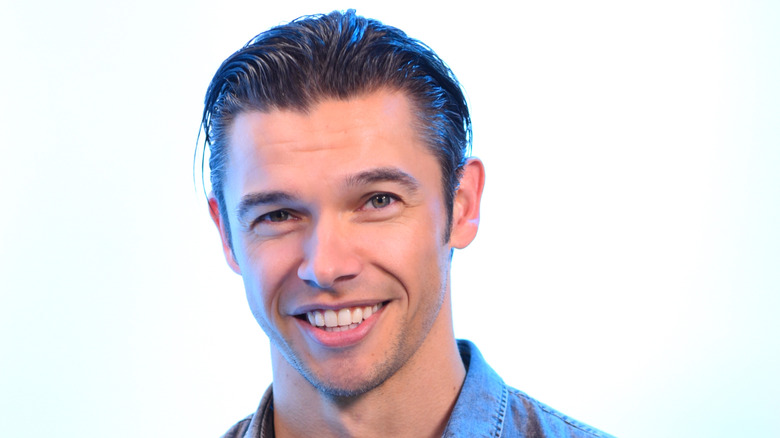 Michael Mattes/Shutterstock
Xander Cook has become a favorite among "Days of Our Lives" fans over the years. The character was first introduced in 2015 when he came to Salem and it was revealed that he was a member of the Kiriakis family. Xander had a history with Eric Brady and Serena Mason, as they had become friends when they were all living in Africa. By the time that all three of them united in Salem, Xander and Serena were running a diamond heist, per Soap Central.
One of the first people Xander met in Salem was Nicole Walker. The two had a heavy flirtation, but it was soon revealed that Xander was using Nicole to ruffle the feathers of both Daniel Jonas (Shawn Christian) and Eric Brady, per Soaps in Depth.
After plotting and scheming to run his illegal diamond smuggling ring, Xander had a quick fling with Theresa Donovan (Jen Lilley). However, Theresa later lied and claimed that Xander had assaulted her. Xander ended up in prison and became one of Salem's most notorious bad boy criminals. He later faked his death and fled town.
In 2017, Xander was revealed to still be alive when he found Nicole with Brady Black in a cabin in Canada. Xander held the pair at gunpoint and shot Brady. He then kidnapped Nicole and her daughter, Holly Jonas, and took them to a private Greek island. However, Eric showed up to save the day. Xander escaped, but it wasn't the last that Nicole would hear from him.
Xander blackmailed Nicole into marriage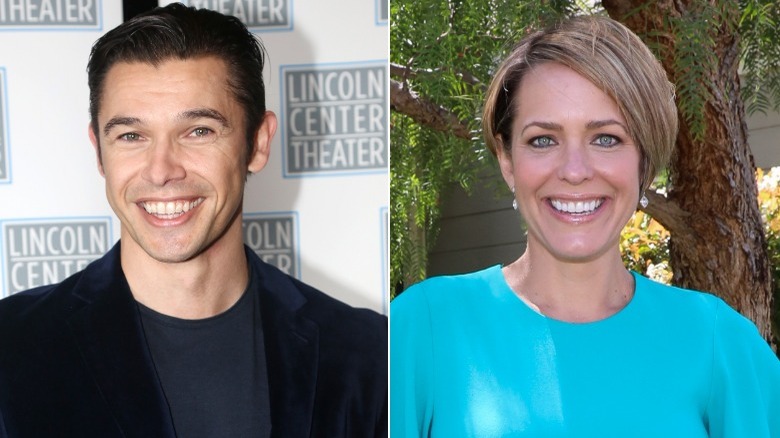 Paul Archuleta & Bruce Glikas/Getty
Eventually, Xander Cook got his hands on a recording of Nicole Walker confessing to killing Deimos Kiriakis (Vincent Irizarry). Nicole left Salem due to the crime and tried to keep a low profile so that there wouldn't be any legal consequences. However, when Xander came into possession of the recording, he used it to get something that he wanted — Nicole as his wife. Xander blackmailed Nicole into marrying him and she had no choice but to comply to keep herself and her daughter, Holly, safe, per Soap Dirt. During this time, Nicole was still in love with Eric Brady, and it was he who eventually saved her from Xander.
After plenty of drama, Nicole eventually returned to Salem and Xander agreed to sign divorce papers (via Soaps in Depth). Xander turned over a new leaf after that and eventually fell in love with Sarah Horton. However, during a time when Xander thought Sarah had left town to get away with him, he and Nicole had a one-night stand. Nicole was married to Eric, and when the cheating was exposed, it ruined the couple's relationship.
Xander and Nicole seem to have a very rocky history (via Soaps), but it seems that they have moved passed the pain they've caused each other in the past.