Why The Young And The Restless Fans Are Furious Over Adam's Latest Self-Destructive Move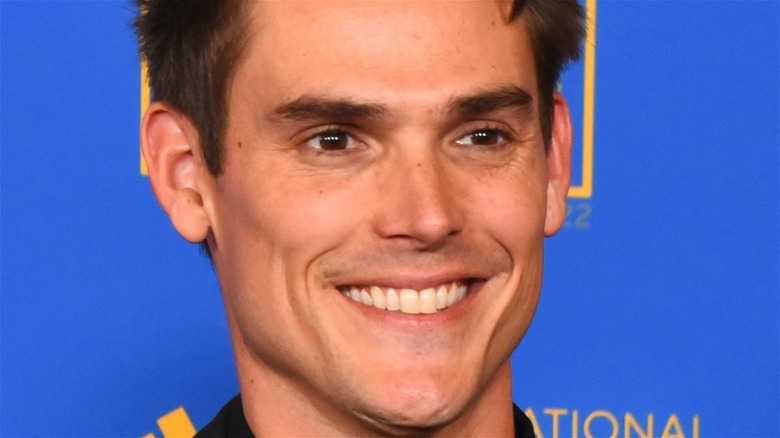 Michael Mattes/Shutterstock
Exactly how far would you go for love? In its latest storyline, "The Young and the Restless" is testing the limits of this question. The chemistry between fan-favorite couple Adam Newman and Sally Spectra (played by Mark Grossman and Courtney Hope) is undeniable. Lovingly nicknamed Ally by fans, their scenes are filled with so much love and raw attraction that it makes it hard not to root for them, per Soap Opera Spy.
But Adam's latest move has fans shouting at their screens and at the writers' decision to keep the couple apart. It's no secret that there is a lot of tension in the Newman family, according to She Knows Soaps. To save Sally's career at Newman Media and keep her separate from his family drama, Adam put his heart on the chopping block and broke up with her. Much to the disappointment of viewers everywhere, he didn't clue Sally in on his plan and has actively gone out of his way to sever all ties with her.
Ally shippers are hurting right now, but he's not done yet. To make matters worse, Adam's latest self-destructive move isn't earning him any brownie points.
Adam called Sally pathetic and desperate for still loving him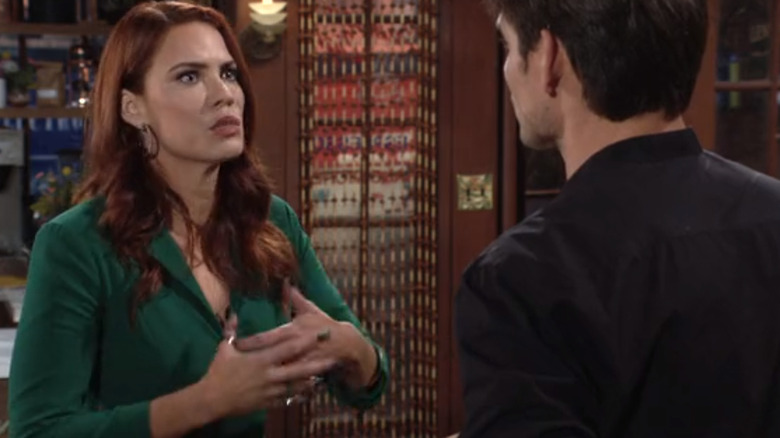 CBS
Ally fans are punching the air right now. Adam, living in a constant state of denial, has taken his breakup to the next level in an effort to convince Sally that it's real. Per Soap Hub, Adam confided in his former flame Sharon Collins (played by Mark Grossman's real-life partner Sharon Case) his decision to walk away from Newman Enterprises and that his relationship with Sally didn't pan out. After careful prodding on Sharon's part, Adam revealed that he let Sally go so he wouldn't hold her back.
Luckily for "Y&R" viewers, Sally was onto him and overheard his conversation, reports Soap Central, but what happened during their confrontation had fans seeing red. Over on Twitter, the soap opera teased a clip from the intense scene that followed. After Sally questioned Adam's motives for the breakup, he accused her of following him around, before hurtfully saying that it made her seem "pathetic" and "desperate."  
Sally didn't take the bait, and what followed was one of daytime's most passionate kisses. For anyone who needed proof of their unmistakable chemistry, look no further.
Fans are not impressed by rumors about a potential love interest for Sally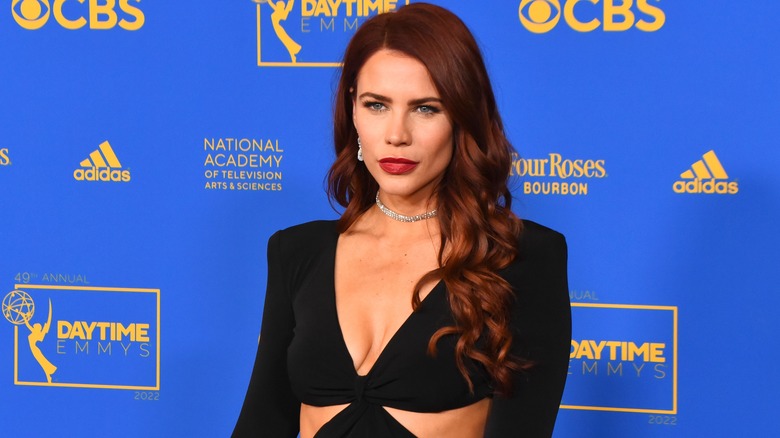 Michael Mattes/Shutterstock
Fans turned to Twitter to voice their frustrations over the latest development in Ally's relationship. One user tweeted that the soap opera should be playing up Mark Grossman and Courtney Hope's chemistry, writing, "Those two have some of the best chemistry ever..not just on 'Y&R' but any TV show or movie ever. 'Y&R' and CBS need to capitalize on it make them the faces of the show. Because damn that was a passionate kiss."
Many "Y&R" viewers pointed out that the show seemed to be hinting at a future pairing between Sally and Nick Newman, Adam's brother, per Celebrating the Soaps. Nick's relationship history is complicated, and this wouldn't be the first time that the soap has explored a love rivalry between the brothers as both Nick and Adam have been linked to multiple love interests including Sharon, and Chelsea Lawson (played by Melissa Claire Egan), per She Knows Soaps.
In another tweet, one fan begged writers not to go in that direction, writing, "The best daytime couple in a long time. Courtney Hope & @MarkGrossman are perfect in their roles. I hope the writers will bring them together soon. I don't want a Sally-Nick couple. Adam needs to be happy with Sally and to get away from his family to [find] his own..."