The Queen's Health Concerns Were Even More Unexpected Than We Realized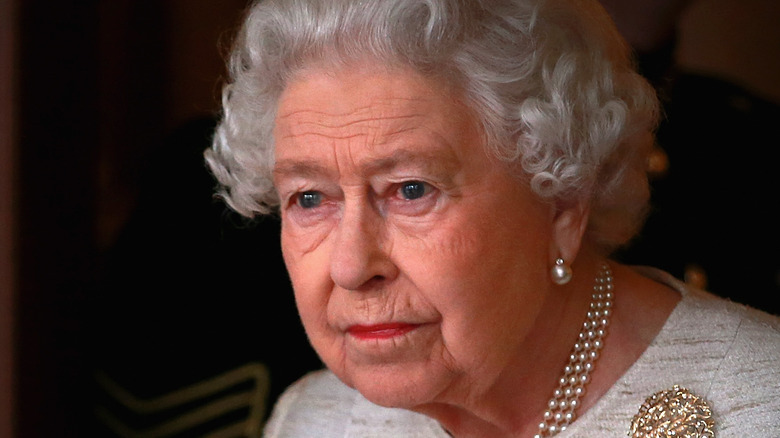 Chris Jackson/Getty Images
It may have been a well-known fact that the queen's health was in decline for quite some time, but her sudden death on September 8, 2022 still came as a shock to many royal fans. But as we are now learning, that the monarch's condition became so dire in the blink of an eye caught even her closest relatives, including King Charles III, off guard.
First, a quick review of the timeline of Queen Elizabeth's health problems. The long-reigning and beloved sovereign, whose coffin viewing at Westminster Hall has people waiting up to 14 hours, had been taking a step back from many of her public duties, notably not even attending events surrounding her own Platinum Jubilee in June of this year. Due to ongoing mobility issues, the queen would go on to adjust many of her plans, culminating in her unprecedented decision to appoint new Prime Minister Liz Truss at Balmoral and not Buckingham Palace for the first time — ever.
Days later, the world learned that the 96-year-old, whose health struggles may have been escalated by the tragic loss of her husband Prince Philip just a year-and-a-half-earlier, and a subsequent battle with COVID, had died in Scotland.
The queen's health turned on a dime
Chris Jackson/Getty Images
The heartbreaking news that the queen was dead was first announced in a tweet around 1:30 p.m. EST, although speculation had begun hours earlier that her health was of grave concern, with Liz Truss hinting as much prior to the official confirmation of the monarch's passing.
So when did the royal family know that the queen was likely not going to last much longer? Shocking new details suggest that King Charles himself only found out about the true gravity of his mother's condition hours before the world did.
As NBC "Today" host Jenna Bush Hager revealed earlier this week, she believed that the King and queen consort were surprised by how sick the queen became, seemingly very suddenly, as the former first daughter enjoyed a "joyful" dinner with the then Prince of Wales the night before the monarchy would change forever.
Bush Hager had been in the U.K. to interview Camilla, but that sit-down never happened. As the TV personality explained on "Today" about the day following her dinner with royalty, "I was supposed to meet with the now-queen consort around 1:30. At 12:30, we heard sort of running up and down the halls." 
The crew was asked to "be quiet," as the now-king was taking an important phone call, now understood to be an urgent discussion about the queen's health. "Then, all of a sudden, we heard a helicopter," Bush Hager said.
King Charles didn't have any time to privately absorb the dire news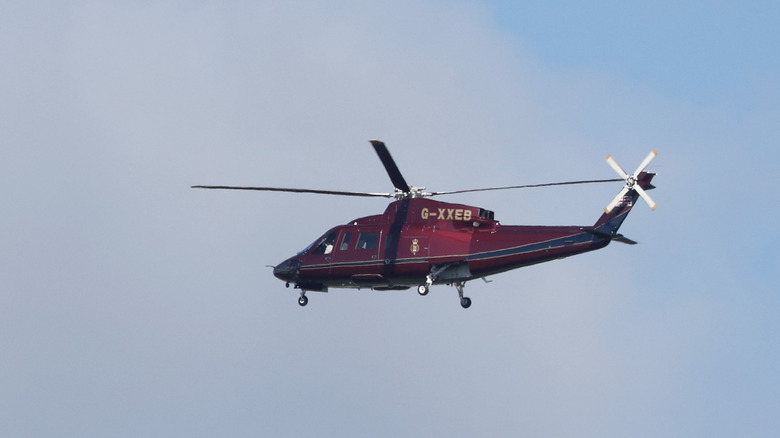 Chris Jackson/Getty Images
Following Jenna Bush Hager's account of events, Newsweek's Chief Royal Correspondent Jack Royston has corroborated how things went down on September 8 (via Daily Mail). As he understood the timeline of events, the queen consort was about to begin her interview with the "Today" host when the phone call that would change everything came in.
"And that was at 12:30 [on Thursday 8 September], so that was around exactly the same time that we were told," Royston said, adding, "So they didn't wait, they didn't give Charles an hour or two hours [before telling the public]."
Of course, the king would fly to Balmoral where only he and Camilla, as well as his sister Princess Anne reportedly were able to see the queen before she died (via ET Online). Prince William and Prince Harry notably dropped everything to fly to Balmoral, but due to the clearly very last-minute nature of how things played out, they were too late to say goodbye.
As for exactly what the queen died of, we may never know the answer to that question. But this reality hasn't stopped people from speculating, with royal biographer Lady Colin Campbell claiming the monarch had been privately suffering from a bone condition (via 7 News).