Who Was Steffy Forrester's First Love On The Bold And The Beautiful?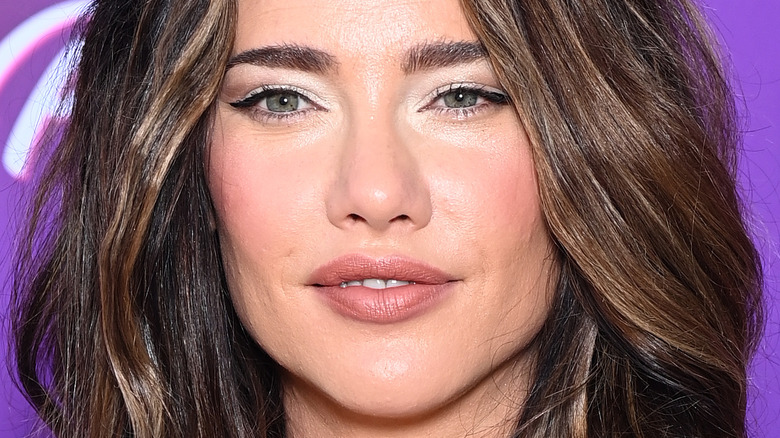 Pascal Le Segretain/Getty Images
By now, fans surely know all about Steffy Forrester's (Jacqueline MacInnes Wood) history with the Spencer men on "The Bold and the Beautiful." In fact, a lot of fans are still in awe over the real reason Steffy slept with Bill Spencer (Don Diamont) while she was still married to his son, Liam Spencer (Scott Clifton). According to Soaps in Depth, Steffy only slept with her father-in-law because Liam shared a kiss with Sally Spectra (Courtney Hope) at the time. And while their affair was of the illicit kind, Jacqueline MacInnes Wood told Soaps.com that fans to this day would like to see Steffy back together again with Bill. That's because the beautiful brunette has been "the one woman who could truly tame Bill."
But before Bill, Liam, and Steffy's short-lived marriage to Wyatt Spencer (Darin Brooks), she had other love interests in her life. In fact, many "The Bold and the Beautiful" fans might recall that her first love was someone who was certainly unexpected, but most definitely well-remembered just because their relationship was quite complicated.
Steffy was in love with another Forrester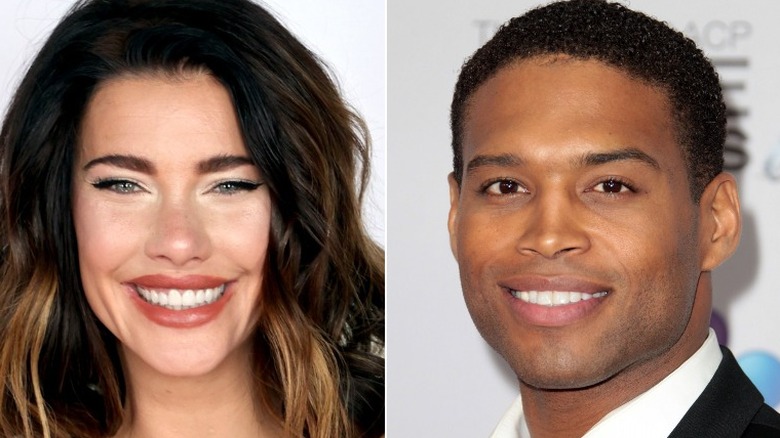 Frederick M. Brown & Kevin Winter/Getty
As many fans might recall, Marcus Forrester (Texas Battle) was head-over-heels in love with Steffy Forrester, even though she was his boss and his mother's step-grandmother. Back in 2008, actor Texas Battle, who portrayed Marcus back then, told Soaps.com that he wanted to see his character and Steffy become one of the "power couples" on the soap. 
Marcus was also someone who was motivated to make his way to the top of Forrester Creations, despite his rather complicated family ties. Battle said at the time that he even went to "The Bold and the Beautiful" executive producer, Bradley Bell, to seek some answers about Marcus and his paternity. He said, "I even went to Brad and I said, 'Am I really Donna's son? Does he have a motive? Is it because they're rich? Is it because he wants to get into Forrester Creations?' I'm curious myself, but [Brad] tells me, 'No! You're Donna's son. She gave you up for adoption. That's what it is. You're blood.'"
And while it's been years since fans have seen Marcus on the canvas, a lot of "The Bold and the Beautiful" fans still can't help but wonder what really happened to Donna's son.
Marcus Forrester is ready to come back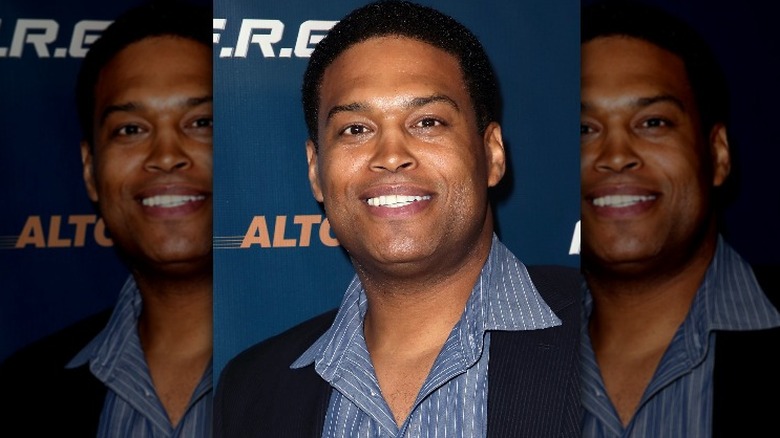 David Livingston/Getty
Marcus Forrester broke Steffy Forrester's heart when he had a one night stand with Amber Moore, as detailed by Soaps.com. She ended up getting pregnant and gave birth to a baby girl named Rosie. Marcus left the fictional town of Los Angeles to start a new life for himself in South Africa back in 2013, and hasn't been back since, per Soap Central. Steffy, meanwhile, managed to move on with the trio of Logan men in her life and is now happily content with Dr. John "Finn" Finnegan. Their most recent reunion in Monaco was so sweet that it even left "The Bold and the Beautiful" fans grabbing for their tissues.
And while he is no longer on daytime television, Texas Battle has certainly been keeping busy in his career. He told Soap Opera Digest in 2018 that he would be willing to return to the soap opera world, especially if the timing was right. He told the publication that he did meet with executive producer Bradley Bell that year. "I wanted to see what I could do with him. I would love to come back to 'B&B.' Tell the fans Marcus is open and ready, and if the fans would like to see that, do what they need to do," he said.
Someone better go tell Steffy, right?