Who Was Ben Weston's Sister On Days Of Our Lives?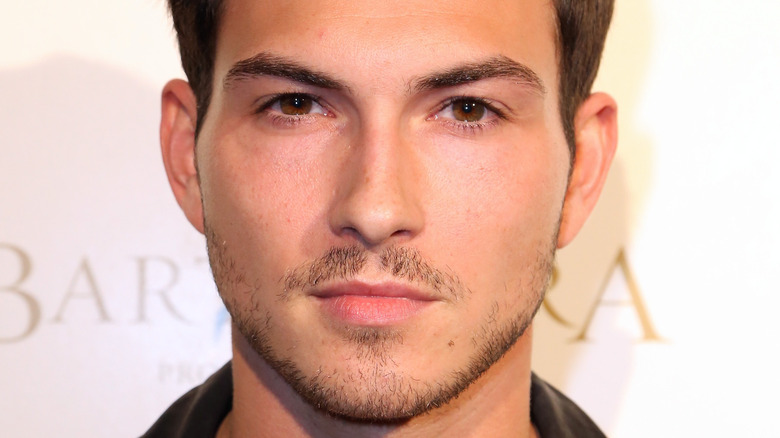 Justin Baker/Getty Images
"Days of Our Lives" fans have absolutely embraced actor Robert Scott Wilson since he first debuted as the character Ben Weston in 2014. Wilson — a former "Price Is Right" model – has spiced up Salem over the years with his portrayals of both Ben and Alexander Kiriakis. Ben's time in Salem was a rollercoaster to say the least. The character was revealed to be the son of criminal Clyde Weston (James Read), and had to deal with a lot of his own issues as well (via Soaps in Depth).
Shortly after Ben came to town, he began dating Abigail Deveraux (then Kate Mansi). Ben and Abigail hit it off immediately and eventually got engaged. When Abby found out that she was pregnant, she believed the baby to be Ben's child, although it was later discovered that Chad DiMera (Billy Flynn) was the baby's father. However, Ben's behavior began to worry Abby as he grew more angry and violent. It was during this time that people in Salem began to fall victim to The Necktie Killer, and Ben was later revealed to be the murderer.
Following the murders, Ben was sent to Bayview Sanitarium. With medication and therapy, Ben thrived, and when he met Ciara Brady his life changed forever. The couple fell madly in love and got married. They also welcomed a baby boy before leaving Salem to sail around the world, per Soaps. Unfortunately, Ben's sister, Jordan Ridgeway (Chrishell Stause) didn't get a happy ending like her brother.
Jordan Ridgeway came to Salem with a troubled past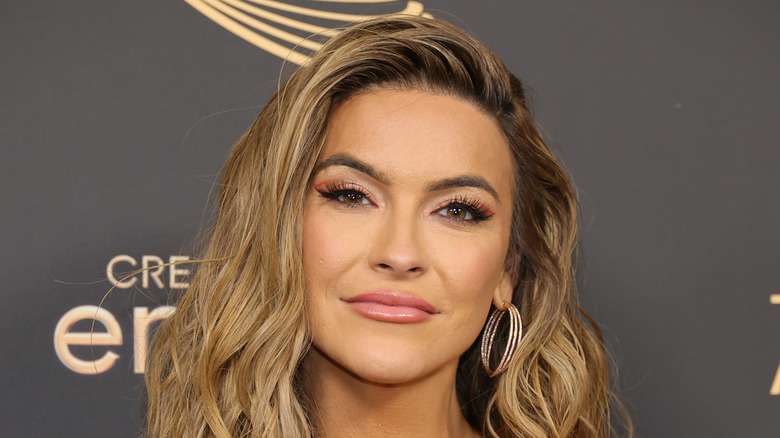 Amy Sussman/Getty Images
"Days of Our Lives" fans first met the character of Jordan Ridgeway in 2013. That year, Rafe Hernandez (Galen Gering) was nearly beaten to death and spent time in a coma. When he woke up, he was in need of physical therapy and his then-girlfriend Kate Roberts (Lauren Koslow) hired Jordan to help restore Rafe's mobility. Rafe and Jordan began working together closely on his treatment plan and Kate eventually began to get a bit jealous of their relationship (via Soaps in Depth). When Kate grew suspicious of Jordan's past, she hired a private investigator to look into her background.
Meanwhile, Rafe started to develop feelings for Jordan and decided to fire her as his physical therapist so that there was no conflict of interest. Rafe dumped Kate and began dating Jordan. However, Kate wasn't going to give up easily. She eventually discovered that Jordan's real name was Tammy Sue and that she was raised by a man named Clyde Weston, per Soap Central. Jordan's younger brother, Ben Weston, also showed up in Salem and more details about their tragic childhood began to unfold. Clyde was said to be an abusive alcoholic and one day Jordan stole money from him and fled with Ben in tow.
Eventually, Kate seduced Rafe and the two ended up in bed together. When Jordan found out, she ended the relationship and moved to New York City.
Jordan's suffered from mental health issues before her death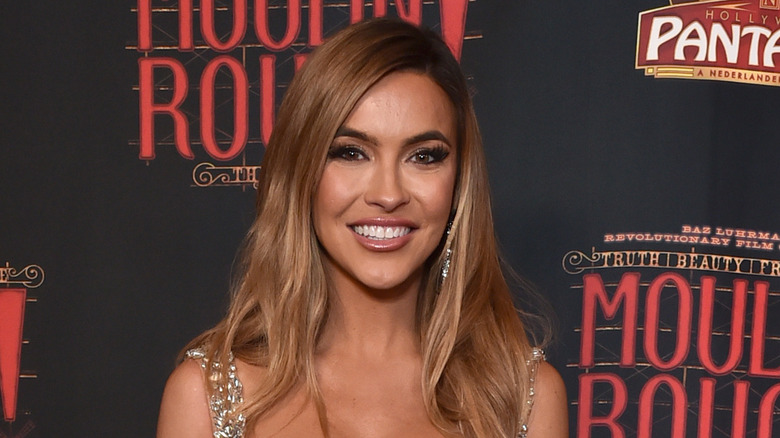 Alberto E. Rodriguez/Getty Images
Jordan Ridgeway returned to Salem in 2019, but "Days of Our Lives" fans noticed that she was very different than when she originally left town. Jordan was now suffering from mental health issues and came back to kidnap Ciara Brady (Victoria Konefal) in hopes of warning her to stay away from Ben Weston (via Soap Dirt). Jordan claimed that her brother was dangerous and that she didn't want Ciara to get hurt. Jordan was eventually sent to Bayview for treatment. Shortly after, Jordan told Rafe Hernandez that she had a son named David and asked him to bring him to Salem and take care of him.
Rafe did just that and when Jordan was released from Bayview, she moved in with Rafe and they took care of baby David together, per Soaps in Depth. However, when "Days of Our Lives" jumped ahead one year in the future during a stunning storyline, it was revealed that Jordan had been murdered. Eventually, it was found out that Jordan was killed by Orpheus' son, Evan Frears (Brock Kelly). Evan also confessed to being the father of Jordan's son, and admitted to killing Jordan following an argument about the child, per Celebrating The Soaps.
While Jordan's story ended in tragedy, Ben followed a very different path and is now living happily with his family.