All The Tragedies That Have Befallen Hope Since Bo Brady 'Died' On Days Of Our Lives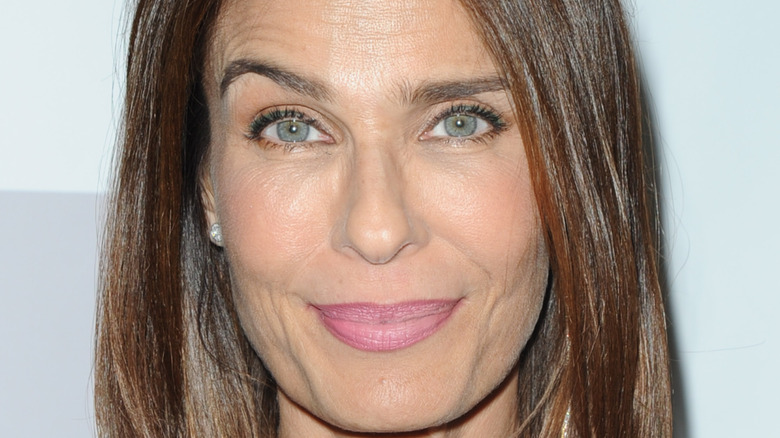 Lilly Lawrence/Getty Images
"Days of Our Lives" has provided viewers with some of the most amazing pairings over the years, including John Black (Drake Hogestyn) and Marlena Evans (Deidre Hall), Will Horton (Chandler Massey) and Sonny Kiriakis (Zach Tinker), Steve Johnson (Stephen Nichols) and Kayla Brady (Mary Beth Evans), and Ben Weston (Robert Scott Wilson) and Ciara Brady (Victoria Konefal). 
However, one super couple has captured the hearts of fans like no other. Bo (Peter Reckell) and Hope Brady (Kristian Alfonso) have one of the most iconic love stories in soap opera history. The couple met when they were young, and sparks flew instantly (via Soap Central). Although they had a rocky start, Hope and Bo got married in an epic royal wedding. 
Bo and Hope faced a lot of adversity in their relationship and were forced to deal with heartbreaking scenarios, such as being kidnapped, brainwashed, and presumed dead. Their marriage also took many hits when they fell in love with other people and suffered the heartbreaking death of their youngest son, Zack Brady.
However, Bo and Hope continued to find their way back to one another despite the odds. After years of being secretly imprisoned, Bo returned to Salem to find the love of his life. He reunited with his friends and family, but his time was cut short when he was diagnosed with a brain tumor, per Soaps in Depth. He died in Hope's arms, seemingly ending their amazing love story. 
Since that time, things haven't been easy for Hope.
Hope killed Stefano DiMera after Bo's death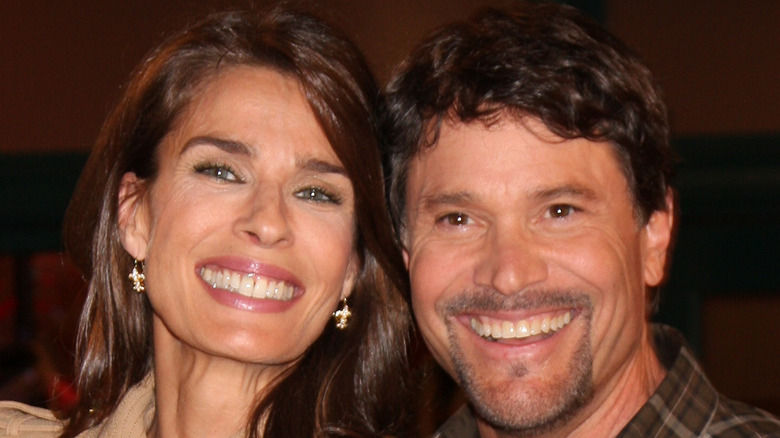 Kathy Hutchins/Shutterstock
"Days of Our Lives" fans watched Hope Brady spiral after Bo Brady's death. The character was sent over the edge during her grief. When she learned that Stefano DiMera (Joseph Mascolo) was behind Bo's imprisonment, she confronted him at the DiMera mansion. Stefano provoked Hope, and she ended up shooting him multiple times, finally killing the villain known as The Phoenix once and for all, per Soap Hub. 
Hope was later arrested for the murder of Stefano and spent months in jail for the crime. However, Shane Donovan and Steve Johnson devised a plan to make it appear that Stefano was still alive in order to clear Hope's name (via Soaps in Depth).
Hope resumed her life and even got her job at the police department back. She began forging a strong friendship with Rafe Hernandez (Galen Gering), and the two ultimately fell in love, but Hope was still closed off after losing Bo. Rafe got upset when Hope admitted that she wasn't ready to get married and ended up having a secret one-night stand with his ex-wife, Sami Brady. 
Shockingly, Hope changed her mind about marriage, and she and Rafe got married in a private ceremony. However, the truth about Rafe and Sami's cheating came to light, and Hope was devastated (via Soaps.com). She decided to end her marriage with Rafe. 
Sadly, that wasn't the last tragedy to befall Hope following Bo's untimely death.
She was brainwashed by Dr. Rolf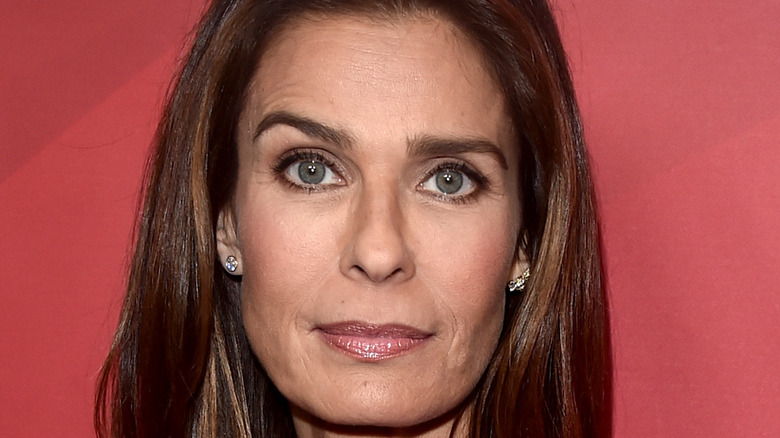 Alberto E. Rodriguez/Getty Images
Hope Brady continued to struggle after her divorce from Rafe Hernandez. Not only did she have to deal with nearly losing her sister/stepmother Julie Williams due to heart failure, but Hope was also captured and brainwashed by Stefano DiMera's henchman, Dr. Rolf. 
Rolf implanted a chip into Hope's brain to make her believe that she was Princess Gina yet again, per Soaps in Depth. During her reign as Gina, Hope shockingly pushed her cousin Jennifer Horton (Melissa Reeves) off of a balcony and sent her into a year-long coma, per Soaps.com. Eventually, Jennifer woke up and remembered the truth, and Hope's personality was restored.
Hope was reunited with her family, including daughter Ciara Brady, who was planning a wedding to Ben Weston. After the wedding, a shocking turn of events occurred: Ciara was kidnapped and presumed dead. Hope was heartbroken to have lost yet another child but remained hopeful that Ciara was still alive. She left Salem to find her daughter and never returned (via HITC).
Fans later saw Hope in Montreal during Season 2 of "Beyond Salem" when she reunited with Ciara and Ben (via Yahoo). She also met her grandson, Bo Brady Weston. 
During the show, it was revealed that Bo was brought back to life by Megan Hathaway (via TVLine). However, it remains to be seen if "Days of Our Lives" fans will get to see Hope reunite with Bo and find some happiness.