King Charles' Second Prime Minister Has Been Chosen Amid Liz Truss' Resignation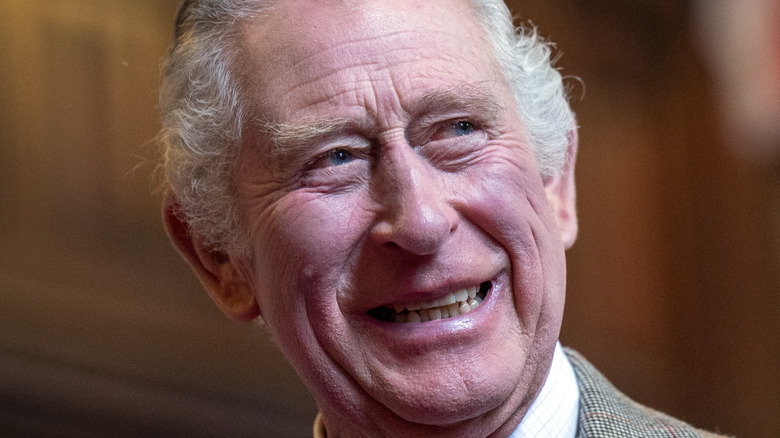 Wpa Pool/Getty Images
On October 20, 2022, Liz Truss made history when she resigned as U.K. prime minister. Truss spent just 45 days in office — the shortest stint ever for a British prime minister, per The Washington Post. The beginning of Truss's short term was occupied with a nationwide period of mourning after the heartbreaking death of Queen Elizabeth II, and the final days were mired in turmoil. As The Economist reported on October 11, "[Truss] had seven days in control. That is roughly the shelf-life of a lettuce."
While The Economist went on to discuss the financial fallout of Truss's ill-fated economic policy, the rest of the world was captivated by this lettuce comparison. The Daily Star dressed up a lettuce head and created a Truss vs. the lettuce contest via livestream. "We don't have a government," Labour MP Chris Bryant told Sky News (via The Guardian). "The lettuce might as well be running the country or the tofu."
Then, on October 12, during his weekly audience with Truss, King Charles III said, "So you've come back again?" After her reply, the monarch responded, "Dear, oh dear. Anyway . . ." While this comment led some critics to question Charles' behavior, Foreign Secretary James Cleverly disagreed, saying, "I view it as much more an empathetic statement,"  according to Politico. Now that Truss' replacement has been chosen, the two will no longer hold those weekly sessions. Instead, Charles will soon be meeting with the second prime minister of his reign.
Rishi Sunak will be Britian's new prime minister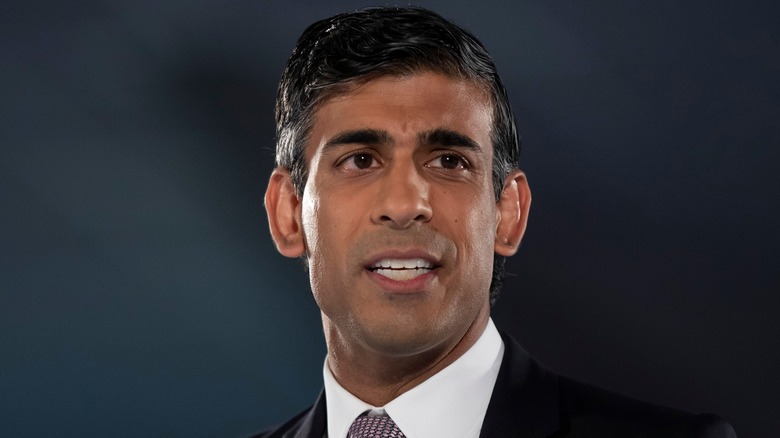 ComposedPix/Shutterstock
In the days after Truss's resignation, three candidates wanted to take on the role of the U.K's next prime minister: former Prime Minister Boris Johnson, Penny Mordaunt, and Rishi Sunak. Over the summer, Sunak had been one of the top two choices when he lost to Truss. This time Sunak secured his victory after Johnson and Mordaunt withdrew from the race, per The Times.
"Despite the compressed timetable for the leadership contest it is clear that colleagues feel we need certainty today," tweeted Mordaunt. "This decision is a historic one and shows, once again, the diversity and talent of our party. Rishi has my full support." As noted by The Telegraph, Mordaunt did not get the 100 votes required for the party to take a vote between her and Sunak.
After his victory, Sunak made a speech before the 1922 committee, urging the party members to "unite or die,"  according to The Telegraph. He reiterated the need for harmony during his first speech to the U.K., saying, "We now need stability, and unity, and I will make it my utmost priority to bring our party and our country together."
According to Royal Central, Sunak will meet with King Charles III in the next day to officially begin his role. After participating in a ceremony called "kissing hands," with the monarch, Sunak will be able to go ahead and form a government (via The New York Times).
Becoming prime minister was part of Rishi Sunak's long-term career plan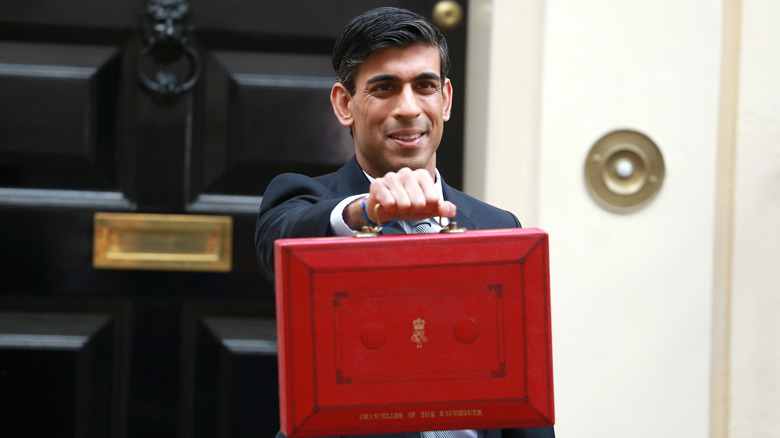 Fred Duval/Shutterstock
Rishi Sunak is the first Asian prime minister in the U.K., and as a Hindu, he's also the first non-Christian (via Royal Central). Previously, Sunak served as finance minister under Boris Johnson. His policies of generous pandemic spending for individuals and businesses garnered him significant popularity, according to The New York Times.
While Sunak's political career began only seven years ago, per BBC, it's been part of his plan for quite a while. "Finance was his first love but he did have half an eye on politics," a source told The Times. "He quoted Michael Heseltine sketching out his ambition while an undergraduate to be a millionaire in his twenties, an MP in his thirties, a minister in his forties and prime minister in his fifties."
Now 42, Sunak achieved some of those goals quicker than he expected, making history as the youngest PM since 1812, per The Times. Financially, Sunak has achieved considerable wealth. The Washington Post reported that he and his wife, Akshata Murty, have a net worth of approximately 730 million pounds ($830 million). This fortune makes the couple wealthier than the late Queen Elizabeth II.
While some people believe Sunak's wealth could be a cause for criticism among people struggling to pay for rising costs of living, the new prime minister has previously said he's willing to discuss it. "I actually quite welcome it, to be honest," he said, per The Guardian.