Rihanna's Hairstylist Has Some Tips For Curly Hair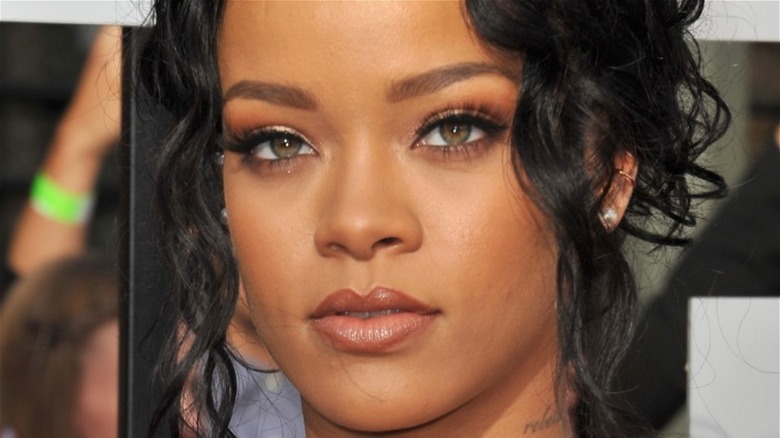 Arnold Jerocki/Getty Images
There are many truths about naturally curly hair, the main one being taking care of it is a journey. If you were born with or blessed with curly hair, depending on your perspective, then you've probably already ironed out a hair routine. And you know the secret to enhancing those coils or curls and maintaining moisture is investing in quality products and giving your hair lots of TLC, especially during the wintertime when cold, harsh air kicks in and subsequently dries it out.
Not all curl patterns are created the same, either. And your hair texture will dictate the upkeep your hair may need. Protective hairstyles are a great way to retain hair length, decrease frizz and breakage, and make your curls pop. The pineapple, Bantu knots, and braid-outs are a few low-maintenance natural hairstyles guaranteed to emphasize your curl pattern without much manipulation, per Glamour. Regardless of what it takes to keep curly hair healthy, the outcome makes it more than worth it in the end.
Style goddess Rihanna has never had a bad hair day and has rocked curls of all lengths, colors, and styles. The Zoe Report recognized the Fenty Beauty founder's unmatched everyday makeup looks and her effortless confidence when pulling them off. Celebrity hairstylist Yusef Williams, the hair whisperer behind Rihanna's most coveted hairstyles, peeled back the curtain on how he executes perfect curls.
The key to healthy, bouncy curls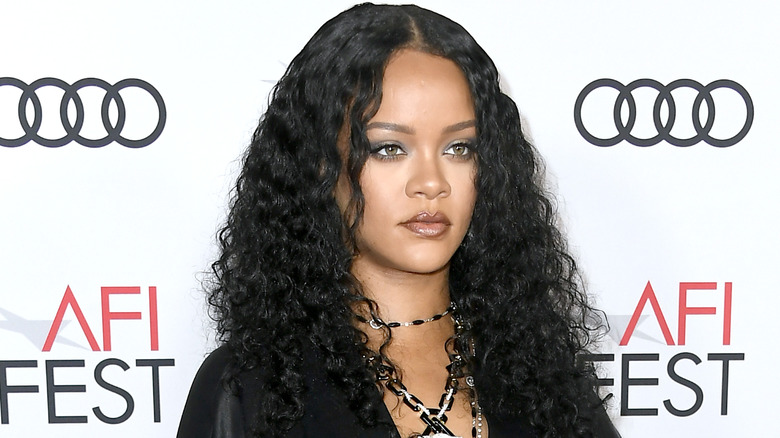 Frazer Harrison/Getty Images
Yusef Williams is the resident expert at slaying curls. Rihanna's cascading locks at the 2018 Grammys was a whole moment, and Williams' behind-the-scenes Instagram video revealed the magic it took to pull the look off. In an April 2022 interview with People Chica, he broke down his surefire steps for styling curly hair. "People with curly hair tend to think that the more product is better, but that is not always true," Williams explained.
Instead of stocking up on multiple products that may not have any nutritional value, Williams is intentional about what he uses and for how long. "When I use the K18 [leave-in hair mask], I wash the hair, and then I put the leave-in and let it sit in for like 4 minutes or a little longer before I start to style [and diffuse]," he said. "Then I use serums and soft curly products that don't have alcohol." 
According to Mane Addicts, K18 has taken the beauty world by storm, and is a regular feature on beauty TikTok because of its ability to repair hair damage.
Why the shampoo that you use matters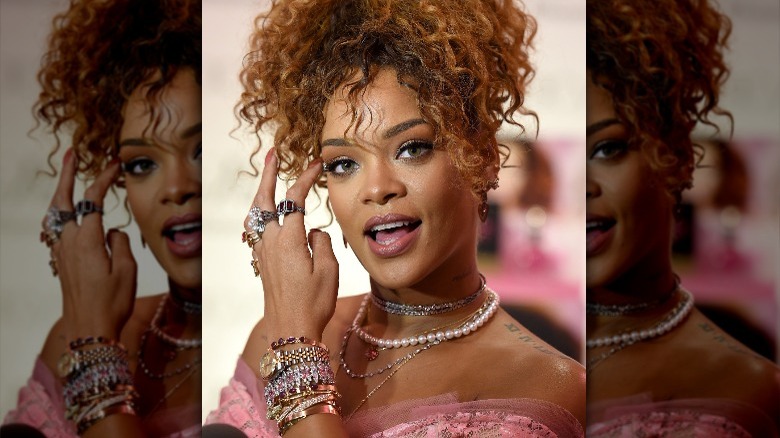 Dimitrios Kambouris/Getty Images
The right shampoo can change your life. For springy, defined curls, a clean scalp is non-negotiable. In his interview with People Chica, Yusef Williams stressed the importance of using clarifying shampoos. "It's very important to use the right shampoo, one that really cleanses your hair," he said. "Using the K18 is something that I do every time we wash and that is something that is keeping [Rihanna's] hair healthy, full, and not being damaged by chemicals and heat." 
While there are many clarifying shampoos that cater to natural hair (you can even DIY it), it's crucial that you choose one that is gentle and won't completely strip your strands of all oils. According to Naturally Curly, you should only use clarifying shampoos intermittently. If your natural curls are fried, you can bring them back to life by limiting how much you wash your hair and penciling in some deep conditioning time, per Curl Centric.