The Soap Opera That You'll Fall In Love With If You're A Sagittarius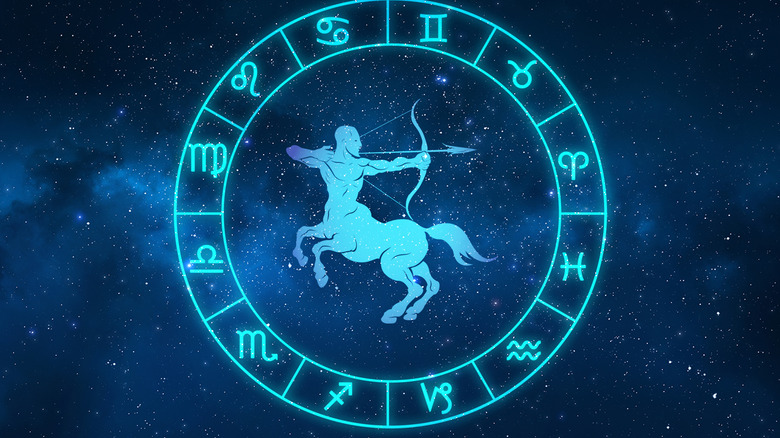 Sutthirat Sutthisumdang/Getty Images
If you have someone in your life who is a Sagittarius, there's a good chance that you value that person a lot. That's because Sagittarians are the kind of social butterflies who know how to connect with people from all walks of life. Cosmopolitan also reveals that they are the life of the party and really know how to have a good time. They are also honest and adventurous people who keep a positive attitude, regardless of what tough times they come up against. 
People born under the Sagittarius sign between November 22 and December 21 are also very ambitious in everything they do. Sagitarrian and Hollywood star Brad Pitt put it best when he told W Mag: "By nature, I keep moving, man. My theory is, be the shark. You've just got to keep moving. You can't stop." They're always on the go as they're on a mission to learn as much as they can about the world around them, per British Vogue. 
And while we could certainly spend a whole day talking about why every good party needs a Sagitarrian in the middle of it, we'll save that for another day. With that in mind, Sagittarians are also people who love a good melodramatic daytime television series to sink their teeth into. Luckily, there is one soap that is perfect for them in every way.
Sagittarians are huge fans of Days of Our Lives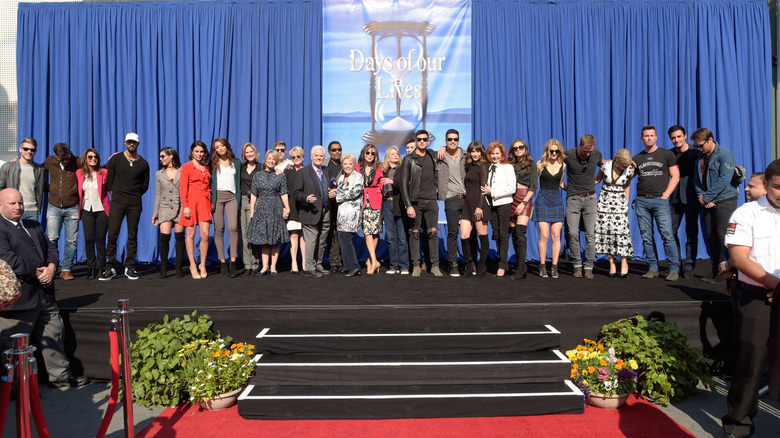 Michael Tullberg/Getty Images
It's a good thing that Sagittarians don't take themselves too seriously, which is why so many of them love watching "Days of Our Lives." It's the one daytime series that keeps things lighthearted and fun in a way that you don't see in most other soaps. That's thanks to all the bizarre plot lines that "Days of Our Lives" has given us over the years, which include characters disguising themselves as other Salemites, dead people returning from the grave, and Marlena Evans' wild exorcism that people are still talking about to this very day. 
There have been a lot of head-scratching moments on the show, too. No one can forget how Hope Brady (Kirsten Alfonso) turned into her alter-ego Princess Gina, as detailed by Soaps.com. "Days of Our Lives" has also given us plenty of memorable characters over the years, including Leo Stark (Greg Rikaart) and his mother Diana Colville (Judith Chapman), the dangerous but also evil Xander Cook (Paul Telfer) and his female counterpart Kristen DiMera (Stacy Haiduk), and of course, the villain of all villains, Stefano DiMera, who was originally played by Joseph Mascolo.
The combination of outlandish characters and storylines can often create TV magic for Sagittarians, who are known for their stellar sense of humor (via Elite Daily). In fact, "Days of Our Lives" is perhaps the only soap that can fit four weddings and a funeral in one season and still make it look like an accident year after year. But, that's not the only reason why Sagitarrians love "DOOL."
Days of Our Lives is still keeping up with the times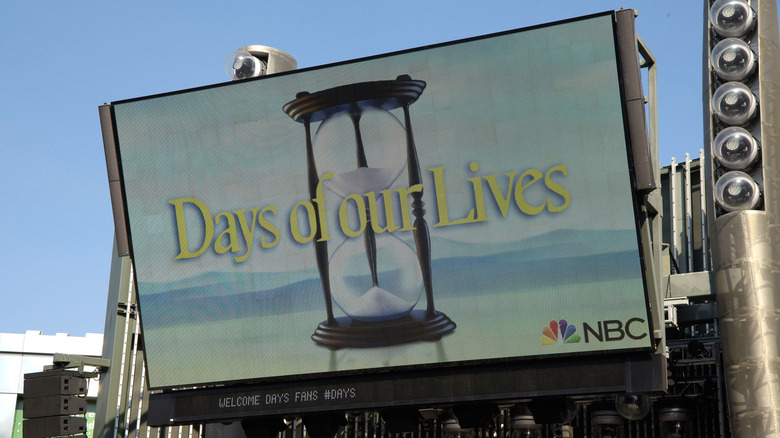 Michael Tullberg/Getty Images
"Days of Our Lives" is the kind of soap that has churned out legends over the years. One of the show's biggest stars was the late John Aniston, who ruled Salem with an iron fist as the frightening and unforgettable Victor Kiriakis. There were also plenty of stars-turned-housewives that included Lisa Rinna (Billie Reed) and Eileen Davidson (Kristen DiMera). But, a lot of fans would agree that "Days of Our Lives" is the great soap that it's become mostly because of its long and impressive 57-year run on NBC before moving to Peacock in mid-2022, according to Entertainment Weekly. 
The soap has always been ahead of its time, as it was also the first to give daytime television its first threesome scene, per People, along with a really mad scientist in Dr. Rolf, as detailed by Soap Hub. Sagittarians, being natural trendsetters, will no doubt be drawn to the innovative approach "Days of Our Lives" takes to storytelling.
And because your typical Sagittarian tends to keep up with the times, there's a very good chance that they're also keeping up with all the latest drama and gossip coming out of Salem on the online streamer, too. Thank goodness that hourglass just keeps trickling sands of time, right?