The Abortion Rates Before The Roe V. Wade Decision Aren't What You'd Expect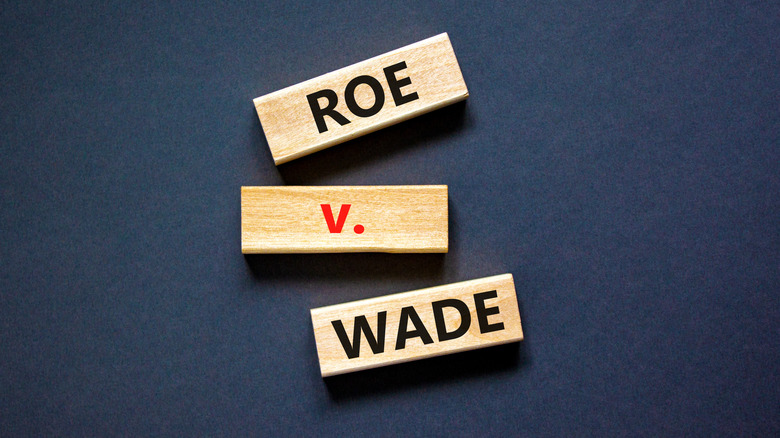 Dzmitry Dzemidovich/Getty Images
The aftershocks of June's Supreme Court Dobbs v. Jackson Health Organization decision are still being felt. According to PBS NewsHour, 12 states have banned abortion completely while others put restrictions in place, severely limiting the options for people who want or need to terminate a pregnancy. In Georgia, the battle over whether a ban on abortions after 6 weeks of gestation continues; just last week, only days after the ban was lifted, the state's Supreme Court reinstated the ban, per NPR.
Since the protections in Roe v. Wade were rolled back, abortion has been a heavily discussed and debated topic. Despite the fact that many doctors felt "muzzled" by hospital policies when it came to speaking out about the dangers of abortion bans, political campaigns heavily featured personal stories of people who have had abortions.
But during the midterm elections earlier this month, voters in every state that had abortion on the ballot did what they could to protect their right to the medical procedure — which research shows shouldn't have been a big surprise. PBS NewsHour reports California, Michigan, and Vermont all voted to protect the right to abortion in their state constitution. Plus, Pew Research polling found that since 1995, the majority of Americans — 61% — believe abortion should be legal "in all or most cases." Jessica Valenti, a feminist writer, even raises the question of why abortion is treated like such a polarizing topic when there is so much evidence to the contrary (via Abortion, Every Day).
These were the abortion rates before Roe v. Wade was overturned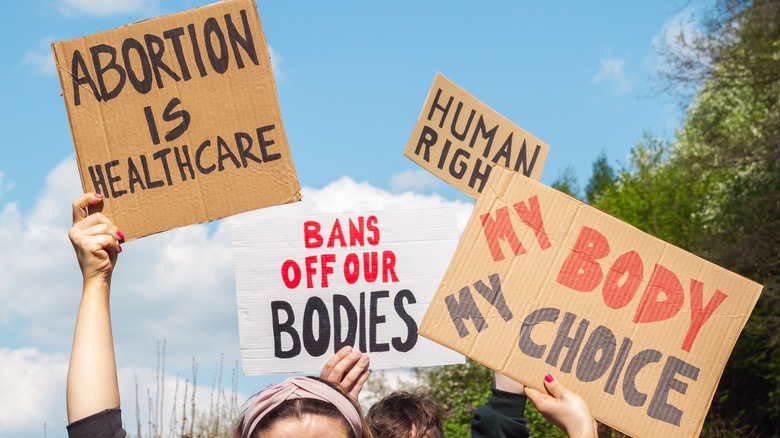 Longfin Media/Shutterstock
Before the Dobbs v. Jackson Health Organization decision was publicized, a new report by the Guttmacher Institute showed that, after thirty years, abortion rates had been on the rise. The New York Times adds the rise came at a time when "25 states enacted 168 abortion restrictions from 2017 to 2020." For the Guttmacher Institute, though, these numbers highlighted the increased need for access to abortion care, not less.
The only outlier is 2019 to 2020, which a new report from the US Centers for Disease Control and Prevention shows actually fell by 2%, per CNN. Of the abortions that were performed during that time span, the report found that 80% of abortions happened "at or before 9 weeks gestation," with more than 93% of abortions performed "at or before 13 weeks."
With the majority of abortions happening during the first trimester, Scientific American reports some doctors have been starting to prescribe "period pills" if their patient suspects they're pregnant. These medications — misoprostol and mifepristone —are the same prescribed for a medical abortion, which the Food and Drug Administration has approved for use up to 70 days since a patient's last period. Cario Siestra, director of thePeriod Pills Project, is advocating for prescribing period pills – pills meant to restart a patient's menstrual cycle – as a way to help return reproductive autonomy to patients who live in states where abortion is banned.
Banning abortion does not lower abortion rates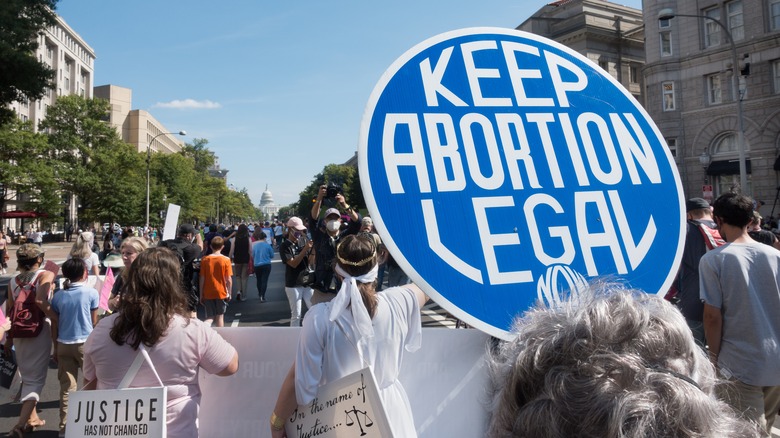 Bob Korn/Shutterstock
A truth that is universally acknowledged is that abortion bans do not stop abortions from happening — they just stop safe, legal abortions from happening. Even before Roe v. Wade was overturned in the United States, an underground abortion network had already been established to help patients in states with heavy restrictions and limited access to providers (via The Washington Post).
In states in the US where abortion is only allowed "to protect the life or health" of the pregnant person, the Pew Research Center found that guidelines are too vague, causing doctors to withhold care to avoid criminal charges.
According to Amnesty International, whether or not abortions are legal does not stop the need or procurement of the procedure. What abortion bans do effect are a patient's access to safe abortions under the supervision of a trained medical provider. A separate report published by the Guttmacher Institute found that in countries where abortion was restricted, 31% were deemed unsafe, compared to 1% in countries where abortions were minimally restricted. The World Health Organization (WHO) adds unsafe abortions are "the third leading cause of maternal deaths" and have led to "an additional five million largely preventable disabilities."
What does lower abortion rates, the WHO explains, is not just access to "modern contraception methods" but actually giving adolescents a "comprehensive sexual education."