Days Of Our Lives Amnesia Stories You May Want To Forget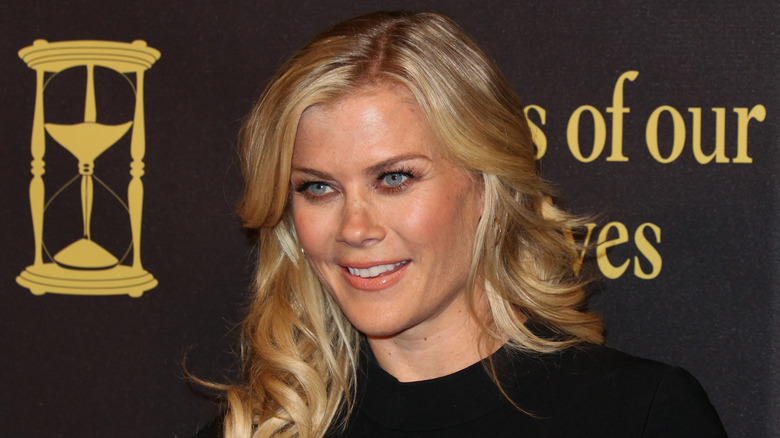 Paul Archuleta/Getty Images
When it comes to soap operas, there are many classic themes that fans have gotten used to seeing. Kidnappings, infidelity, people returning from the dead, and of course, amnesia. "Days of Our Lives" viewers have seen many fan-favorite characters struggle with memory loss during their time in Salem, and it seems that the storyline is one that the sudser continues to rely on time and time again.However, some amnesia plots have left fans feeling less than thrilled, and they would likely much rather forget about them altogether.
Sure, when Sami Brady (Alison Sweeney) plotted and schemed to get Austin Reed to love her, fans were intrigued. But years of Sami looking for ways to worm her way into Austin's life led to some cringe-worthy moments for the character. At one point, Austin accidentally hit Sami with his car, leaving her fighting for her life in the hospital. When she recovered, she was paralyzed and claimed to have amnesia. Sami soon learned that pretending to have amnesia was keeping Austin close to her as he went along with her seeming to think that he was her husband. However, everything blew up in Sami's face when her sister Carrie exposed her lies and told everyone that Austin was not the biological father of her son, which fueled Carrie and Sami's long-running feud.
Austin dumped Sami and married Carrie that same day. But of course, Sami isn't the only Salemite to have an amnesia storyline over the years.
Ciara Brady forgot her marriage to Ben Weston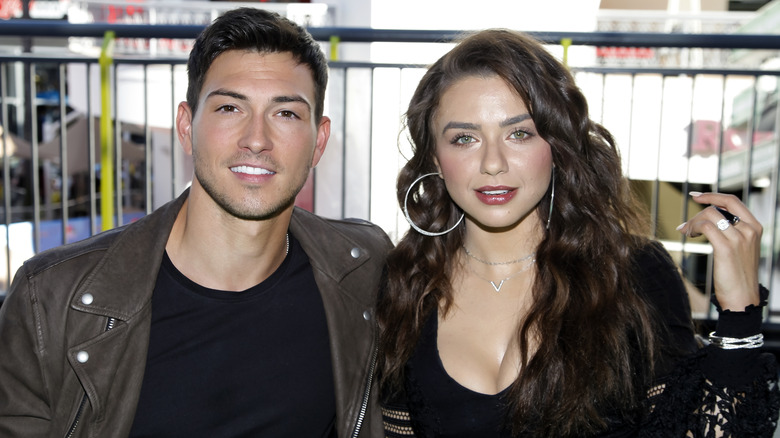 Tibrina Hobson/Getty Images
The pairing of Ben Weston (Robert Scott Wilson) and Ciara Brady (Victoria Konefal) has become one of the most popular on "Days of Our Lives" over the years. Of course, like any good Salem super-couple, the duo has faced their fair share of challenges. Shortly after getting married, Ben and Ciara faced immediate danger when Ciara was kidnapped and presumed dead. Eventually, Ben found her and during his attempt to rescue his wife, tragedy struck. After an explosion left Ciara injured, she woke up in the hospital and had lost the last three years of her life. Of course, having amnesia made Ciara afraid of Ben, who had previously been arrested for the Necktie Killer murders.
Ciara remembered nothing about her love story with Ben. Instead, she remembered a time when she was in love with Theo Carver, so she turned her affection toward her longtime friend. Theo and Ciara even went to live together in South Africa and returned to Salem in order to secure Ciara's divorce from Ben so that she could marry Theo. Instead, Ben took matters into his own hands, kidnapping Ciara on her wedding day and taking her to a remote cabin where he helped her to remember their love for each other. Ciara's amnesia finally came to an end, and she and Ben reunited happily.
Will Horton's amnesia caused a major love triangle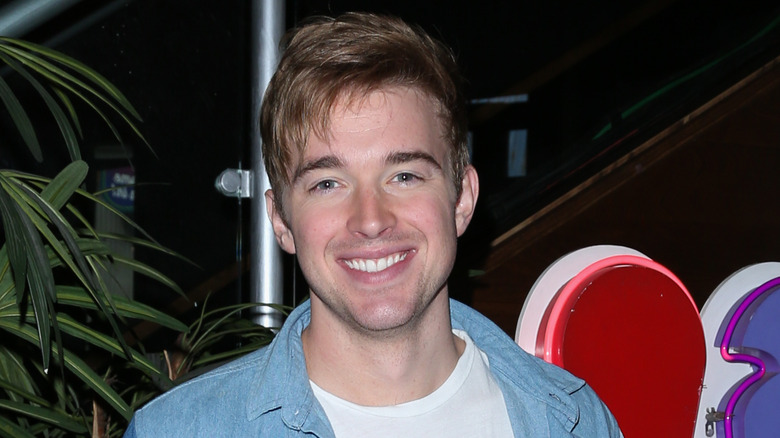 Paul Archuleta/Getty Images
"Days of Our Lives" viewers were heartbroken when the soap opera made the decision to kill off beloved legacy character Will Horton (Chandler Massey.) The character was murdered during the Necktie Killer storyline, which featured Ben Weston in the throes of mental illness. However, Will wasn't gone for good. After Will's husband, Sonny Kiriakis, moved on with Paul Narita following Will's death, Ben returned to Salem with shocking news: he revealed that Will was still alive and living in Tennessee. 
Sonny and other of Will's family members quickly began to look for him, eventually finding him working in a bar and living with Susan Banks. It turned out that Will had been revived by Dr. Rolf's miracle serum, but was suffering from amnesia. Will returned to Salem but had no memory of his family, friends, or Sonny. Instead of falling back in love with Sonny, Will found himself drawn toward Paul and the two started dating, making for a very awkward love triangle.
Will did all that he could to try to regain his memories, even using another serum created by Dr. Rolf in hopes of bringing them back. Finally, flashes of memory began to come back to him and he ultimately remembered his life in Salem and his love for Sonny, which left Paul out in the cold yet again. Will and Sonny got back together but continued to face hardships in their relationship.
Hope Brady was brainwashed to believe she was an amnesiac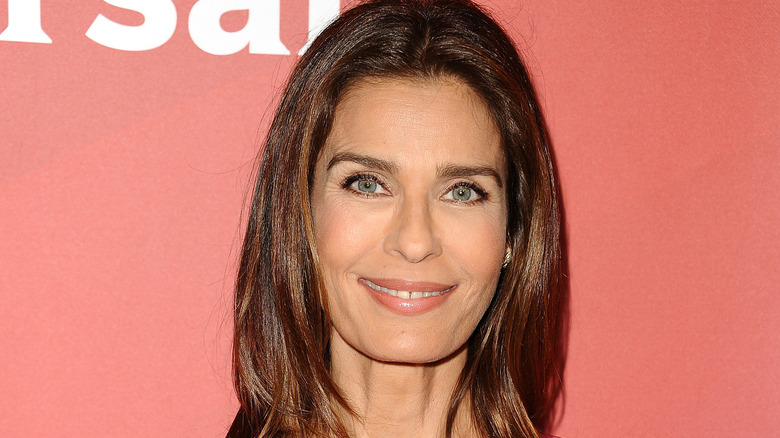 Jason Laveris/Getty Images
Kristian Alfonso's "Days of Our Lives" character, Hope Williams Brady, is one of the most popular to ever appear on the show. Fans loved Hope and her pairing with Salem bad boy Bo Brady (Peter Reckell.) However, in 1990, Alfonso left the show and the character of Hope was presumed dead. During that time, Bo moved on with his life and raised the couple's son, Shawn Douglas Brady. But the story took a strange twist when Alfonso returned to the soap opera in 1994. While fans believed they were getting Hope Brady back, the character claimed to be an amnesiac named Princess Gina Von Amberg. Bo was shocked to see a woman who looked exactly like his late wife, and questions were raised, but Gina insisted that she wasn't Hope.
Eventually, it was revealed that Hope hadn't actually died. Instead, she was taken hostage by Stefano DiMera and brainwashed to believe that she was Princess Gina. Bo and Hope eventually got back together, but Gina didn't stay away for long. Stefano turned Hope back into Gina in order to use her for his illegal dealings. During that time, Hope got intimate with both Stefano and John Black and found herself pregnant. Fortunately, the child turned out to be Bo's.
In 2019, Gina made yet another appearance in Salem and pushed Jennifer Horton (Melissa Reeves) from a balcony, causing her to fall into a year-long coma.
Sarah Horton once thought she was Renee DuMonde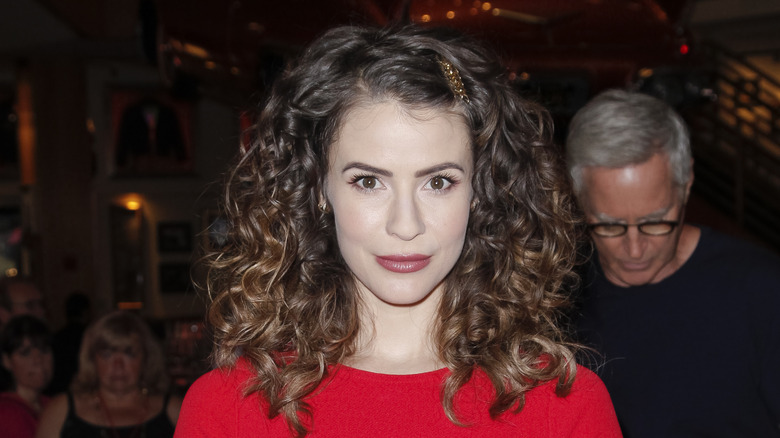 Tibrina Hobson/Getty Images
Some "Days of Our Lives" fans were confused in 2022 when Sarah Horton (Linsey Godrey) was revealed to have been kidnapped by Kristen DiMera and taken to a remote island. During that time, Sarah was fed drugs and given the diary of Renee DuMonde, a long-dead daughter of Stefano DiMera. Sarah began to believe that she was Renee and had no memory of her former life. Sarah's behavior startled other Salemites such as Abigail Deveraux DiMera, Steve Johnson, and Kayla Brady, who found themselves on the island with her. However, a rescue did take place and Sarah was brought home to Salem after months away from her home.
Sarah received medical treatment and slowly began to show signs of becoming her true self. However, once she was rid of Renee's shadow on her life, it was clear that not all of her memories were in place. Sadly, Sarah had to relive the death of her daughter, Mickey, all over again, as well as some other sad details about her life that she had forgotten. Eventually, Sarah did regain all of her memories and went running to the love of her life, Xander Cook. The two rekindled their romance.
Sarah's amnesia storyline was one of the most bizarre to ever play out on the sudser, and fans were torn about it, but luckily for Sarah, it all worked out in the end.
Jack Deveraux returned from the dead with amnesia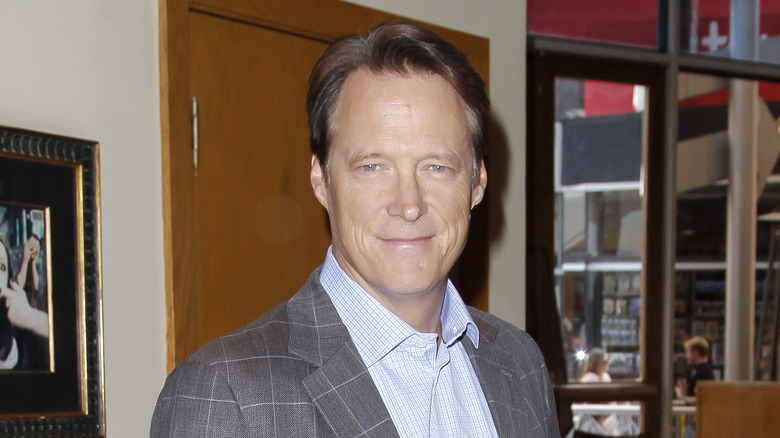 Tibrina Hobson/Getty Images
In early 2019, "Days of Our Lives" brought back the character of Jack Deveraux (Matthew Ashford) after the character had been presumed dead for many years. Jack died saving his daughter Abigail from falling down an elevator shaft. Jack's family and friends came to terms with his death but were completely shocked to see him show up in Salem for a New Year's Eve party on the arm of none other than Eve Donovan. Of course, Jack had been saved by Dr. Rolf's resurrection drug, but had no memory of his life, including his wife Jennifer Horton. Instead, he claimed to be in love with Eve.
Despite countless conversations with his former loved ones and many attempts by Jennifer to get him to remember, Jack drew a blank on his life before Eve. Of course, Eve used Jack's situation to her advantage, pushing him to do things like run for mayor and even get married. The couple got engaged, but before they were able to tie the knot, Jack agreed to take Dr. Rolf's serum, which Jennifer hoped would bring back his memories. The serum didn't help, but after Jack suffered a bump to the head, his memories came flooding back. He quickly ditched Eve and reunited with Jennifer.
Although amnesia storylines can get old, fans shouldn't expect to see them phased out, as they've become a staple of the soap opera world.