Here's How Meghan Markle Really Felt About Her Royal Wardrobe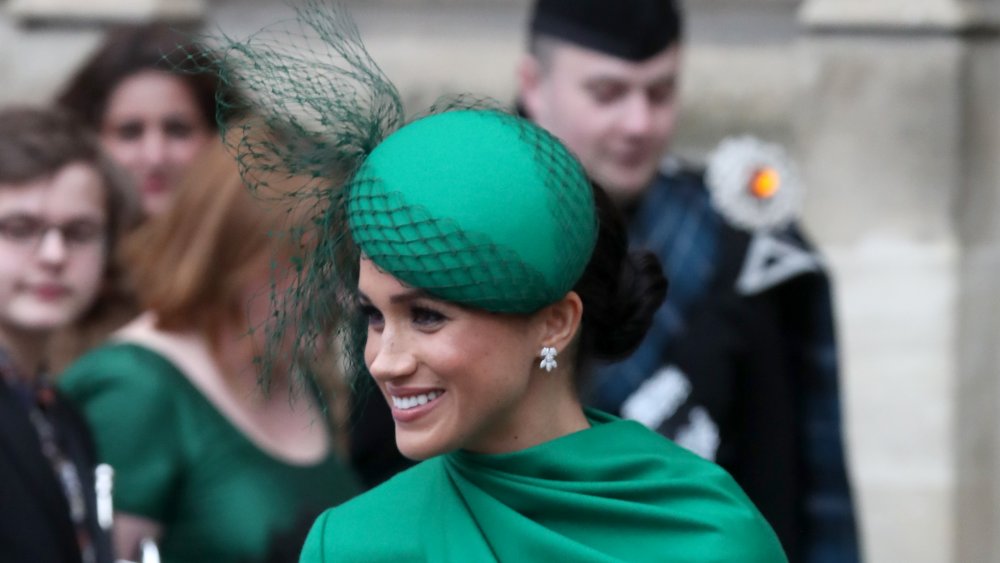 Chris Jackson/Getty Images
Meghan Markle became an instantaneous style icon the moment she married Prince Harry. The Suits actress, already a celebrity in her own right, was an outsider in the royal family as a biracial American woman, and her chic style choices, although heralded by fans and the fashion press alike, weren't always acceptable to the powers that be. In fact, several dresses were dubbed inappropriate for a duchess even though, to the untrained eye, one would struggle to truly understand why.
Happily, post-Megxit, when Markle and her hubby headed stateside, her style relaxed along with everything else. No longer constrained by the strict protocol of the royal family, she was free to be herself once again. Is the freedom to live her life in sweatpants everything that Markle imagined, or is there a part of her that misses following strict guidelines now that there are no longer any rules governing her fashion choices?
Meghan Markle hated having to dress according to royal protocol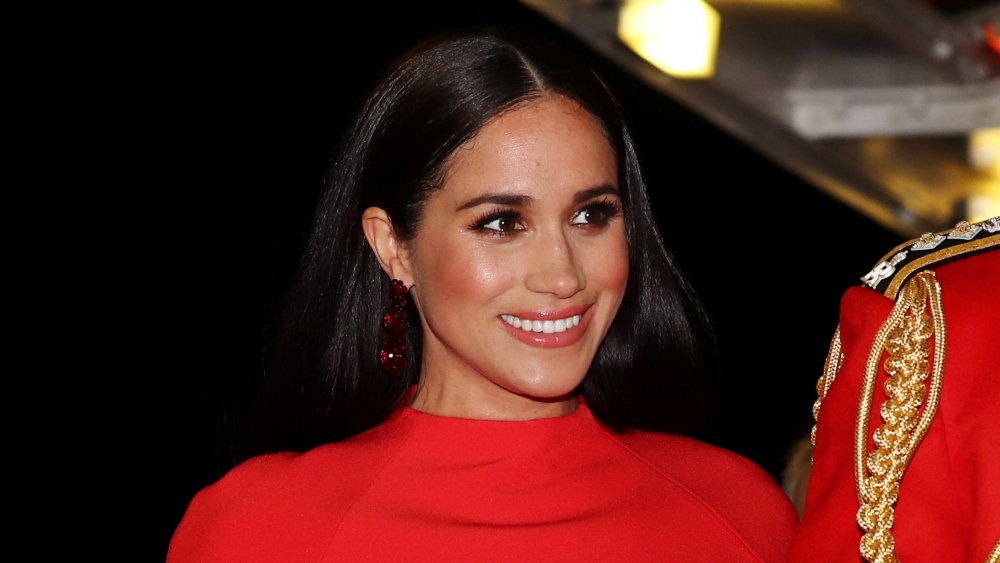 Wpa Pool/Getty Images
Unsurprisingly, the Duchess of Sussex does not miss adhering to royal protocol. A source close to her told In Touch magazine, "She hated always having to be dressed to the nines as a royal and the old-fashioned rules and regulations — like wearing dresses below the knee." Markle is far more comfortable not wearing heels every day and spends most of her time, "In sweats or yoga pants."
Beyond clothing, "She's relieved to finally have some freedom in her life. To do whatever she wants without the royals watching her every move." This new lease of life includes walking around, driving herself, and even running errands. The Suits alum loathed the pomp and circumstance of royal life, such as having to curtsy in front of the old guard. She's much happier spending quality time with Prince Harry and their little son, Archie, even if they are losing some royal perks in the process.
What will happen to Meghan Markle's royal wardrobe?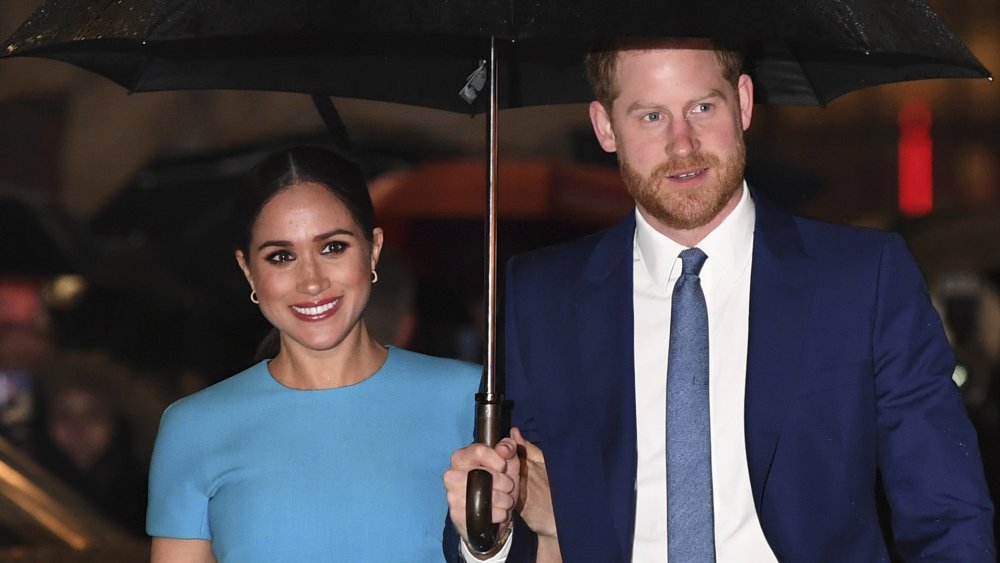 Daniel Leal-olivas/Getty Images
As for what will happen to any clothes Markle accumulated during her time as a royal, which was funded by Prince Charles' Duchy of Cornwall estate, royal expert Emma Forbes told Page Six she'll likely get to keep the lot — aside from her wedding dress, that is. Anything else is fair game, including Princess Diana's jewelry. After vacating the royal family, Markle noticeably scaled back her looks, choosing to re-wear outfits and go predominantly high street when purchasing new items.
However, her new status means a different kind of perk for Markle, too. "I'm sure there will be a way around her accepting freebies, because since they're not going to be in the royal family in any kind of traditional shape or form, they'll have to rewrite those rules. And for any designer, the PR that you get from someone [like Markle] wearing your clothes is worth a fortune, so I'm sure people will still desperately try to dress her," Forbes suggested.