What Smiling Lyrics From Alanis Morissette Really Mean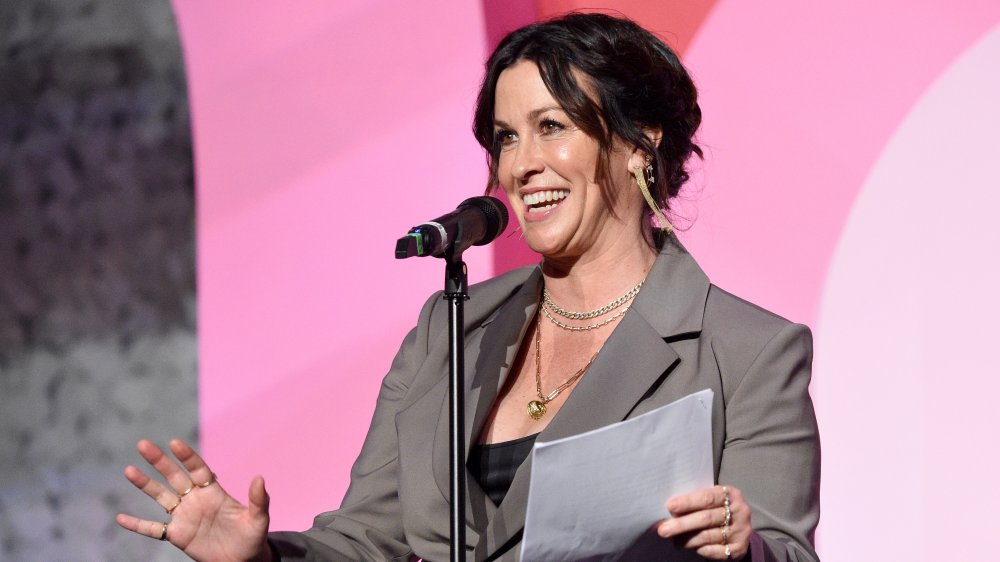 Kevin Mazur/Getty Images
Alanis Morissette's latest record, Such Pretty Forks in the Road, deals with many of the same topics that have informed the beloved singer-songwriter's career from her breakout third album, the caustic and still essential Jagged Little Pill, to now. Although Morissette has mellowed in her forties, the Canadian's songwriting skills are sharper than ever. Over the course of 11 tracks, she details her addiction issues, struggles with postpartum depression, calls out an ex who used her to advance his own career, and talks about being a mom.
Although it's a somber, and frequently-emotional affair, there are moments of hope on Such Pretty Forks in the Road, right down to that multidimensional title. The opening track, "Smiling," is a slow, controlled song that showcases the power of Morissette's vocals. It's simultaneously sad and uplifting, capturing the overall feeling of the record itself and kicking it off in a fascinatingly-dexterous fashion. 
Smiling sees Alanis Morissette facing her self doubt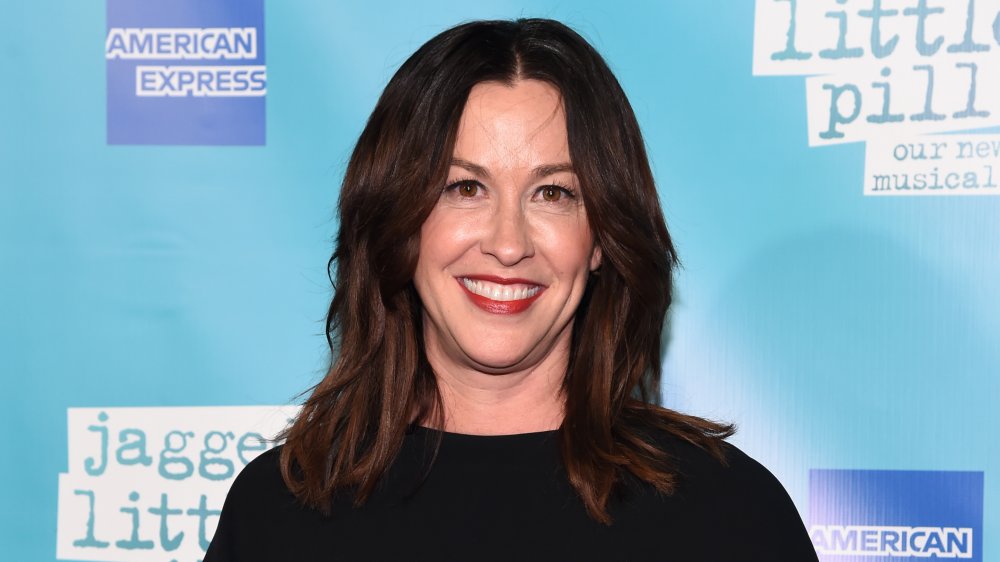 Daniel Zuchnik/Getty Images
The track was co-written with Michael Farrell for the Broadway musical take on Jagged Little Pill, as reported by Rolling Stone. The song finds Morissette reckoning with her past confidence issues, which she has been open about over the course of her decades in the spotlight. The lyrics, as per Genius, refer to the singer-songwriter waving "a white flag", "hitting bottom," and surrendering. She describes herself as a "notorious bottom dweller" and a "ceiling-less brave explorer" who's, "Lured to the ends of overwhelm."
Although it sounds like Morissette is feeling a bit hopeless, "Smiling" is actually an uplifting track about accepting who she truly is and powering through those moments of self doubt. "I keep on smiling / Keep on moving / Can't stand still," she trills passionately.
Alanis Morissette finally feels like she belongs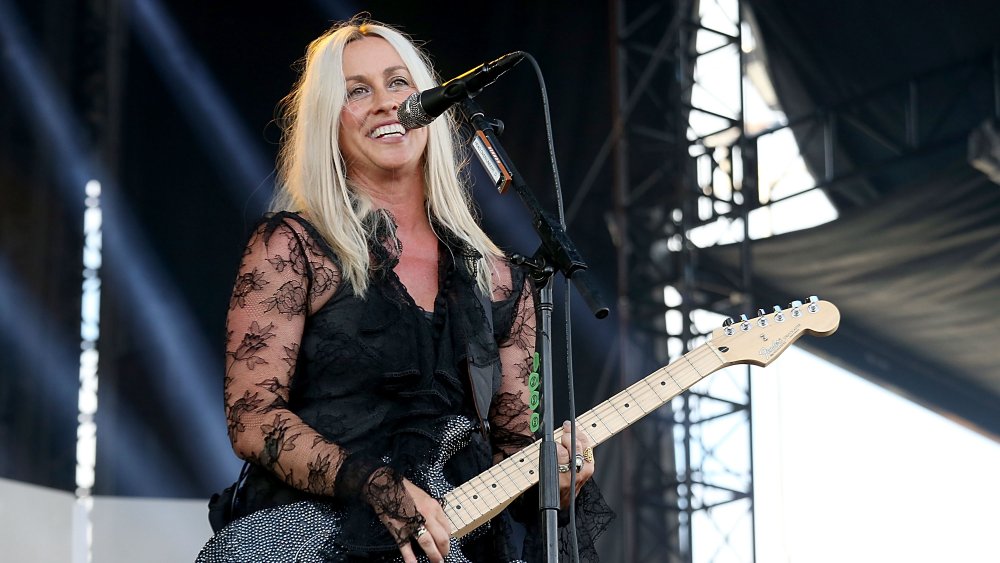 Gary Miller/Getty Images
"Smiling" represents how far Morissette has actually come over the course of her storied career. In a wide-ranging interview with The Guardian, the singer-songwriter acknowledged how depressing it is that she's still covering the same topics — in particular, the blatant and still rampant misogyny at the heart of the music industry — in her forties, that she was as a twenty-something. However, although Morissette admits there's a lot of work still to be done, things are changing as she no longer feels alone as a female artist. "I used to feel like a freak in every room I was in. Now I don't feel strange," she explained.
Wisdom comes with age, too, of course, and there's also a sense Morissette wrote "Smiling" as a way to encourage other female artists to hang in there. After all, as she told the Irish Examiner, the process of songwriting is very "self-defining." However, when she shares songs, "I give them away, like, 'This is yours to interpret, you don't have to share the same interpretation that I do.'"