How Drew Scott Impressed Linda Phan On Their First Date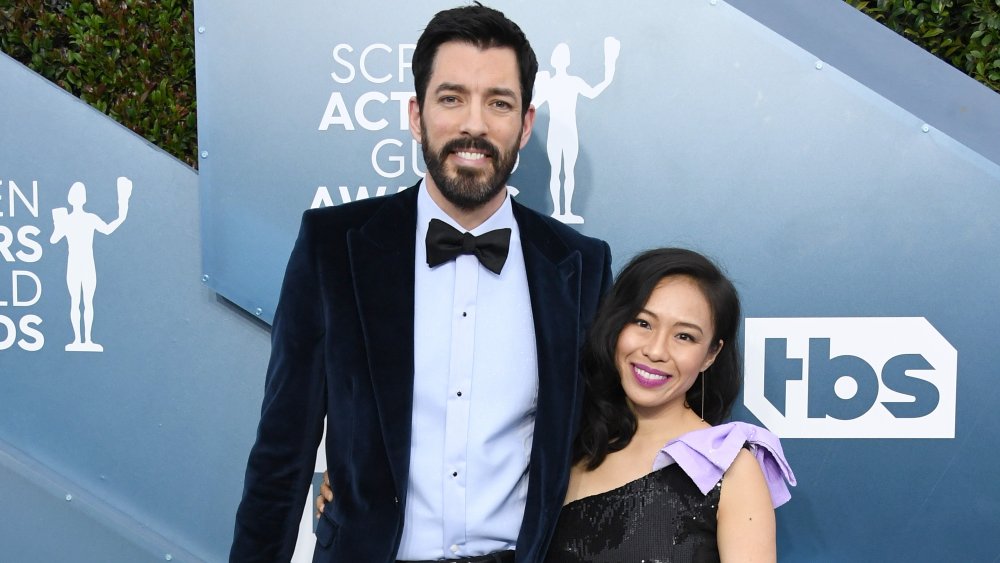 Jon Kopaloff/Getty Images
Property Brothers star Drew Scott and wife Linda Phan are a match made in home renovation heaven. The couple tied the knot in a dreamy Italian ceremony in May of 2018, after eight blissful years together. Nerdy details from their big day, such as that they chose Italy so there would be plenty of pizza, pasta, and gelato to gorge on, as Phan excitedly told People, further endeared the couple to fans.
The delightful duo sweetly commemorated two years of marriage on social media, with Phan sharing a video of them on their big day, admitting, "I would freeze time but I wouldn't want to miss out on every new moment with you," while Scott posted several stunning shots from the day, revealing, "Every day I count my lucky stars that you chose me." The Property Brothers star noted their love story is his favorite and, knowing how well they did on their first date, it's easy to see why.
Drew Scott was immediately attracted to Linda Phan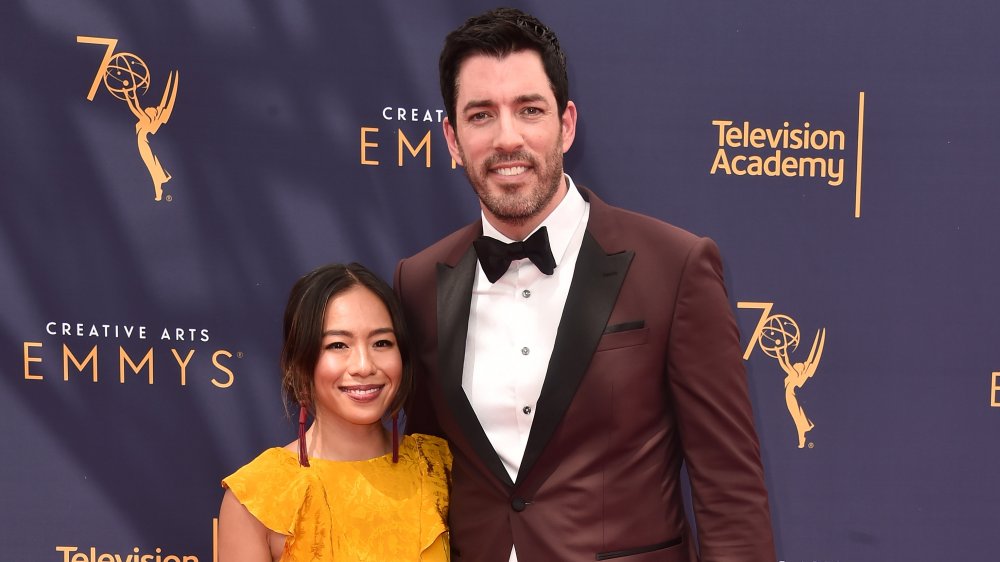 Alberto E. Rodriguez/Getty Images
The couple first locked eyes on each other in 2010, while they were attending Toronto Fashion Week. As Scott reminisced in an interview with People, Phan was dressed up as the "fashion police" at the time and taking her role very seriously, no doubt. "She was wearing a big cop badge and giving out tickets for 'bad' fashion," he recalled. Although the Property Brothers star was immediately attracted to Phan, based on both her looks and a perceived fun personality, he couldn't work up the nerve to speak to her.
Later, Phan was backstage with her sister looking for something to eat while standing around, drinking water. Scott approached and asked where she got it, and that sufficed as his pick-up line. As the HGTV host quipped, "I was so smooth."
Theirs was the longest first date in history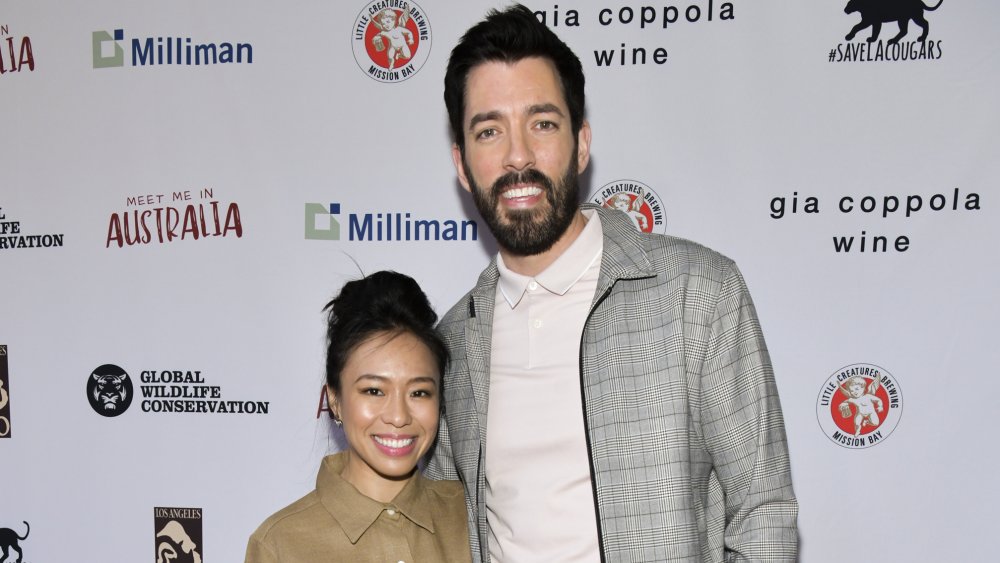 Rodin Eckenroth/Getty Images
Their first date didn't happen until a few months later, but it lasted a very long time to make up for the delay. The duo visited a sushi restaurant, had hot chocolate, and finally took over a karaoke party that technically Scott wasn't even invited to. "I thought, OK, I'm going to duck out and head to this party," Phan told People. "And Drew said, 'Oh, I'll come.' And in my head I thought, I didn't really invite you, but sure." 
His chosen song? The Lonely Island classic "I'm on a Boat" ("I have no shame," Scott admitted). Although an endearingly goofy choice for someone looking to impress a potential partner, it did the trick and then some, with Phan revealing in an Instagram post celebrating their first wedding anniversary that it was the moment she knew Scott was the one. "The first song you sang to me, I'm On A Boat, was probably the first time I fell in love with you. The first of many times. Happy 1st to my one and only!" she gushed alongside a shot of them looking happy in the sun together... on a boat.