Lori Loughlin's Daughters Aren't Taking The Jail Sentence Well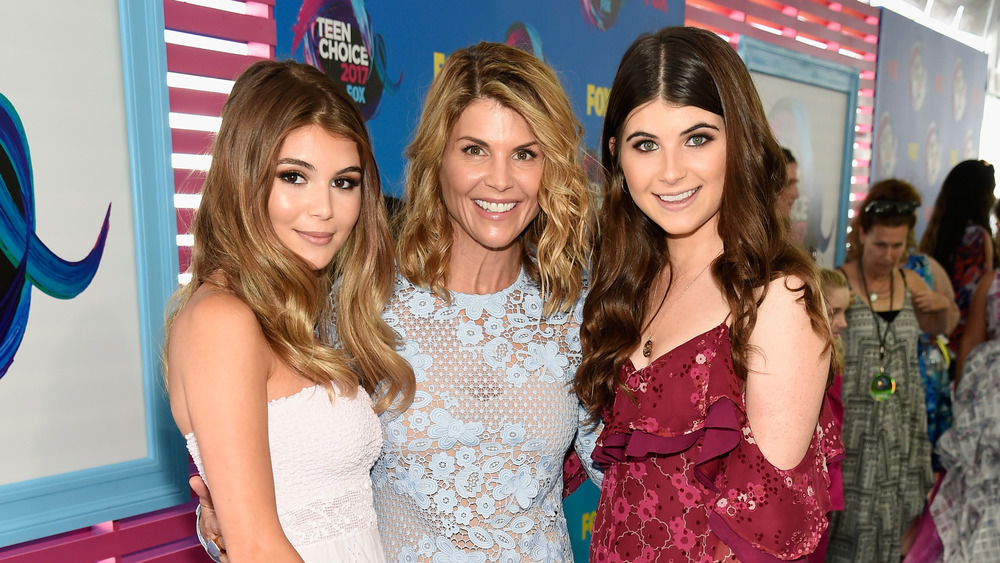 Kevin Mazur/Getty Images
In August 2020, actress Lori Loughlin and her husband, fashion designer Mossimo Giannulli, were sentenced to federal prison for their involvement in an admissions scandal. In case you missed the drama, here's roughly what happened, according to Loughlin: "I went along with a plan to give my daughters an unfair advantage in the college admissions process. In doing so, I ignored my intuition and allowed myself to be swayed from my moral compass" (via Glamour). She pleaded guilty to crimes involving the payment of hundreds of thousands of dollars in bribes to get her daughters into college, according to USA Today. As a punishment, she will be spending two months in jail while her husband will do five months. Felicity Huffman committed a similar crime, alongside nearly 50 other affluent parents who used their wealth to essentially cheat their children into college.
While Huffman has already served her sentence as of October 25, Loughlin and her husband are just getting started (via NBC News). But while all of this illegal activity was allegedly for the betterment of their children, it would appear that the children are now the ones suffering the most.
Lori Loughlin's daughters are struggling with their mother and father's absence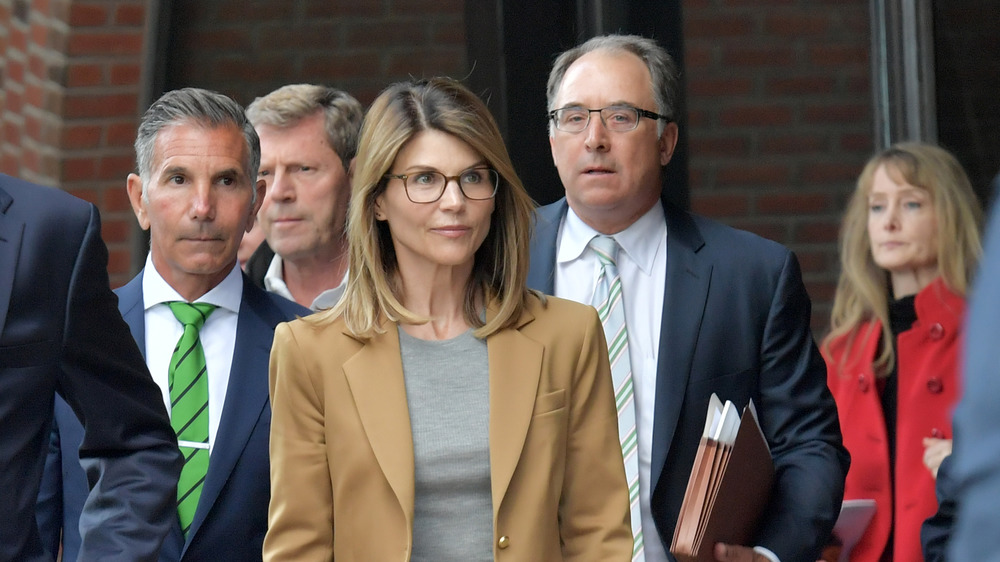 Paul Marotta/Getty Images
YouTube star Olivia Jade Giannulli, 21, and Isabella Rose Giannulli, 22, are the spitting images of mother. According to reports, the two are struggling greatly with their parents beginning their sentences. It's just a nightmare for them," a source tells People. "They were very upset when they said goodbye to Lori. But to have both of their parents now in prison at the same time is very upsetting."
Olivia Jade has created her own career on the internet with her YouTube channel, a space that collected nearly two million subscribers. In December of last year, in the midst of the legal issues that her family was dealing with, she posted a video titled "hi again," in which she addresses the reasons for her absence of the platform — her hiatus spanned about eight months (via YouTube). Her videos had previously featured her whole family, including mother, father, and sister. It's been nearly a year since she has made an appearance on her channel since her video addressing her hiatus. It's clear that the crimes committed by Loughlin and Giannulli have had a large effect on their daughters.
"They are beyond worried," the source adds. "They can't wait to have their mom home in December, though. They try to focus on this" (via People).