A New South Korean Law Is Saving BTS As We Know It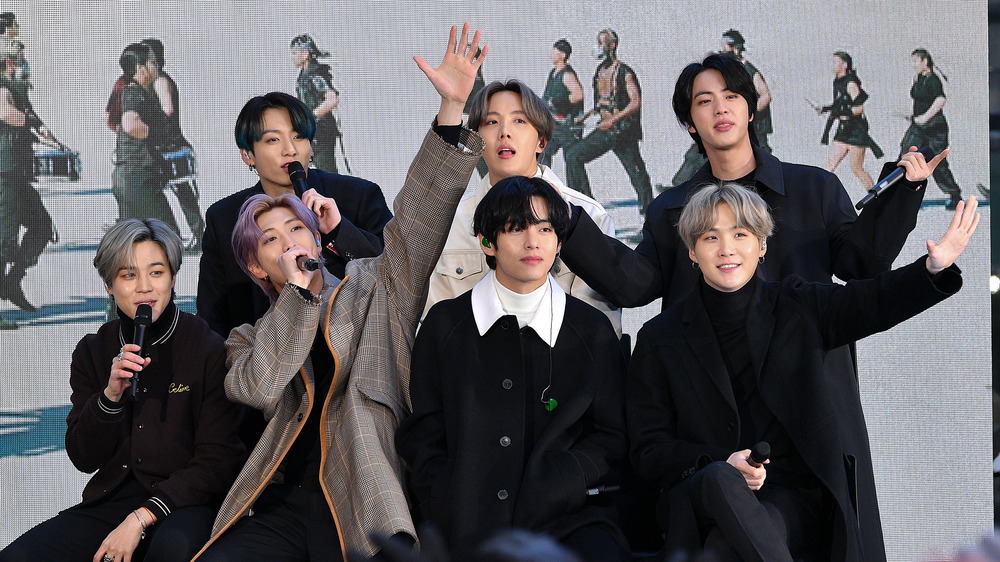 Dia Dipasupil/Getty Images
The mega-sensational K-pop group BTS has been jamming along and performing without a care in the world for nearly seven years now. However, it seems as if all of that might have come crumbling down as a result of one of their band member's birthdays.
Kim Seok-jin, who goes by the name Jin, is the oldest member of the K-pop phenomenon​ group and will be turning 28 this Friday. According to South Korean law, all able-bodied South Korean men legally must serve in the military for about 20 months upon turning 28 (via The New York Times). But luckily for Jin, an entirely new revision has been added to the country's Military Service Act as a result of BTS' incredible worldwide success; perhaps South Korea's National Assembly are huge fans. The revised law was made specifically with K-pop stars in mind, and as such will allow them to postpone their ​military ​services until they turn 30. This gracious change in law now means that Jin will now be able to perform for two more years before needing to address his military status again.
BTS' dissolve could have meant financial turmoil for South Korea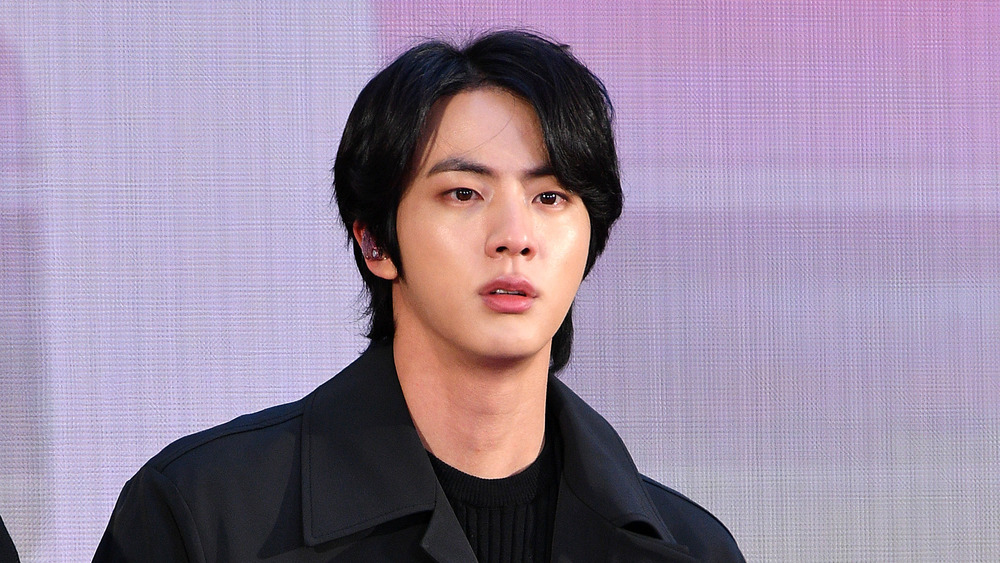 Dia Dipasupil/Getty Images
While the revamp of the law was certainly charitable on behalf of the South Korea National Assembly, it wasn't necessarily all done with altruism in mind. Indeed, according to Business Korea, BTS' success brings in about 4 trillion won per year — that's about $3.5 billion. So breaking up the group for military purposes would not be a good idea for South Korea financially, especially when BTS seem to be at the height of their careers at the moment. While they have been well-known in South Korea for a while now, BTS has just recently begun to trickle into Western countries. They even received their first Grammy nomination this past month for their song "Dynamite," which was nominated for Best Pop Duo/Group Performance category, alongside A-Listers such as Taylor Swift and Lady Gaga (via BBC).
As you can imagine, fans are absolutely thrilled by the news of Jin's little birthday gift from South Korea. One Twitter user wrote, "'bts military enlistment is postponed until the age of 30' what a time to be alive," while another said, "BTS LAW, they really paved the way."