Why Ivanka And Jared's Choice For Their Kids' School Has Miami Parents Seeing Red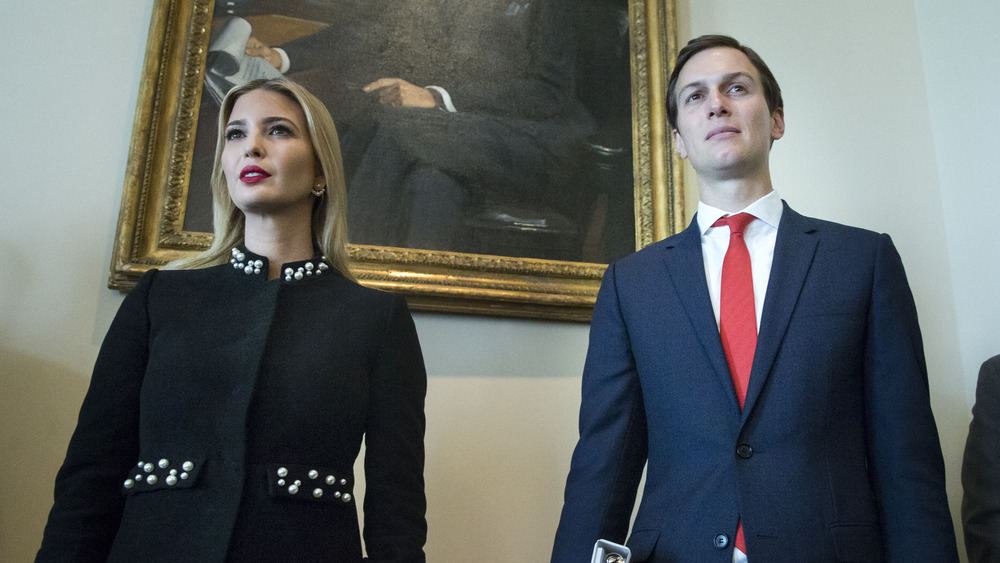 Pool/Getty Images
Spare a thought for Ivanka Trump and Jared Kushner. They've had a tough few months, particularly with Ivanka's father losing his presidential re-election bid and her former BFF calling her out in Vanity Fair, of all places. Then came the news that New York City, where the Kushners were once the toast of the town thanks to his father's real estate business and her father's ubiquity, allegedly doesn't want them back once President Trump's White House term ends and they leave D.C. (via The Independent).
Thankfully, the super-rich tend to land on their feet and in the case of Ivanka and Jared, news soon broke that they were eyeing up Florida as their new home base. The couple purchased a spot in an exclusive gated neighborhood, on which they plan to build a spectacular beachfront property, where they'll be counting the likes of Adriana Lima as neighbors and will have 24/7 security. Judging by the response from local parents to their move, it seems the Kushners really might need it.
There are only so many fancy schools to choose from in Miami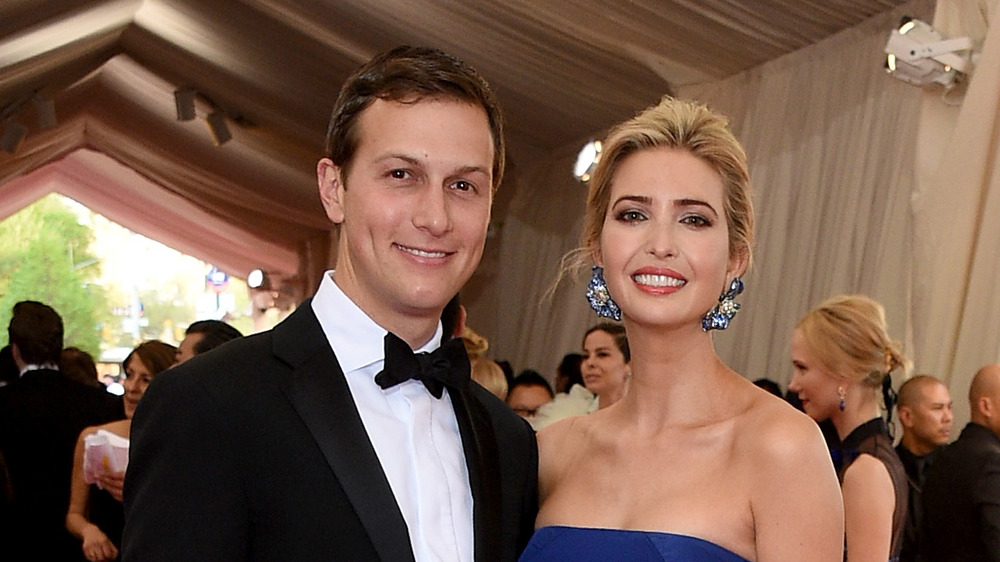 Larry Busacca/Getty Images
According to Page Six, the news that the Kushners' arrival in Miami is imminent has everybody talking. Mostly, they're trying to guess the school where the couple will place their children. One member of the local social scene fretted, "The closest good Jewish school to where they bought their land is Lehrman, which is about 5 minutes away. Otherwise, Ransom Everglades, which would be far for them, Miami Country Day — which is about 15 minutes — and Cushman are all very good private schools." 
The concerned parent added, "Pinecrest is a very good school, but super far." Considering all the available options, the insider opined, "If they are going Jewish and plan to in the meantime rent or live in that area near where they are building the house, I bet Lehrman." However, the unnamed local source also acknowledged that building a substantial property on Indian Creek, a.k.a. Billionaire's Bunker, is no small feat so there's no telling when the Kushners will actually live in that particular spot, which changes things significantly.
Word is clearly spreading at rapid-fire speed, though, as the insider advised, "I must have gotten 10 texts [about this] yesterday." The Kushners have three young children and considering they just dropped more than $30 million on a plot of land, it stands to reason that only the best school will do for their little ones.