Inside Carla Gugino's Relationship With Sebastian Gutierrez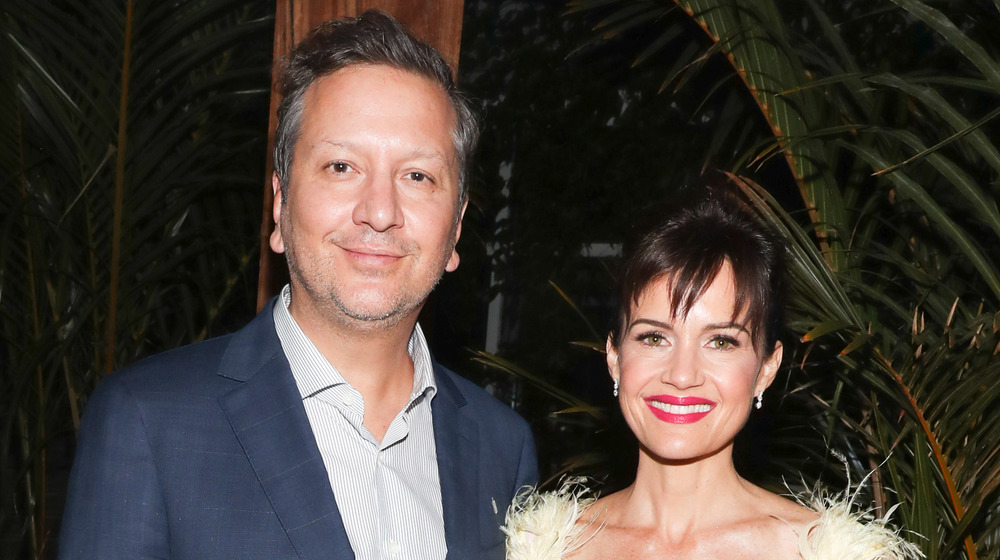 Bennett Raglin/Getty Images
Actress Carla Gugino has enjoyed a long and storied career, but her take-notice roles in Netflix's super-popular horror anthology series The Haunting of Hill House and its sister show The Haunting of Bly Manor have introduced her to a whole new generation of fans. Although she's well known for her darker material, previously appearing in Mike Flanagan's Gerald's Game, Gugino was the mom in Spy Kids and also had a recurring role in celebrated TV show Watchmen. She also starred in 2019's action series Jett, as a thief looking to turn her life around.
That particular show was created and helmed by Venezuelan filmmaker Sebastian Gutierrez, with whom Gugino has been romantically involved for over a decade. Their real-life partnership translated eloquently to a working relationship, with the actress gushing to Vogue, "Upon reading it, I was immediately taken by the character: a master thief by profession, fresh out of jail, getting her footing back in the real world. She's unsentimental, nonreactive, and keenly observant. She's also a mother."
Who is Sebastian Gutierrez?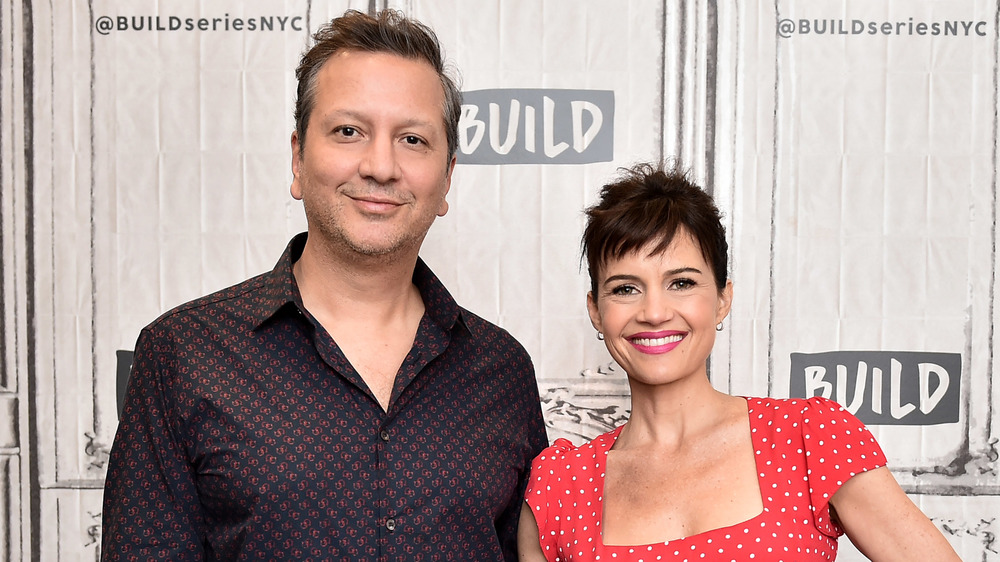 Steven Ferdman/Getty Images
Gugino may be the bigger name between the two, but Gutierrez is hugely successful in his own right, with a whole bunch of IMDb credits to his name for directing, writing, producing, and more. Gutierrez penned the screenplays for horror movies including Gothika, starring Halle Berry, cult hit Snakes on a Plane, and the remake of The Eye, starring Jessica Alba. As a director, the Venezuelan powerhouse has several interesting projects behind him, including Women in Trouble and Hotel Noir.

Gugino frequently appears in his work, too, beginning with 1998's Judas Kiss, his well-regarded debut that also featured the big-name likes of Emma Thompson and the late Alan Rickman. The movie, a high-stakes kidnapping thriller, took home the Critics Award at the Festival Du Film Policier de Cognac. Elsewhere, Girl Walks Into a Bar, which starred Gugino, Rosario Dawson, and Josh Hartnett, among others, was "the first major motion picture created exclusively for web distribution," as producers told Indiewire, and premiered on YouTube Screening Room.
Are Sebastian Gutierrez and Carla Gugino married?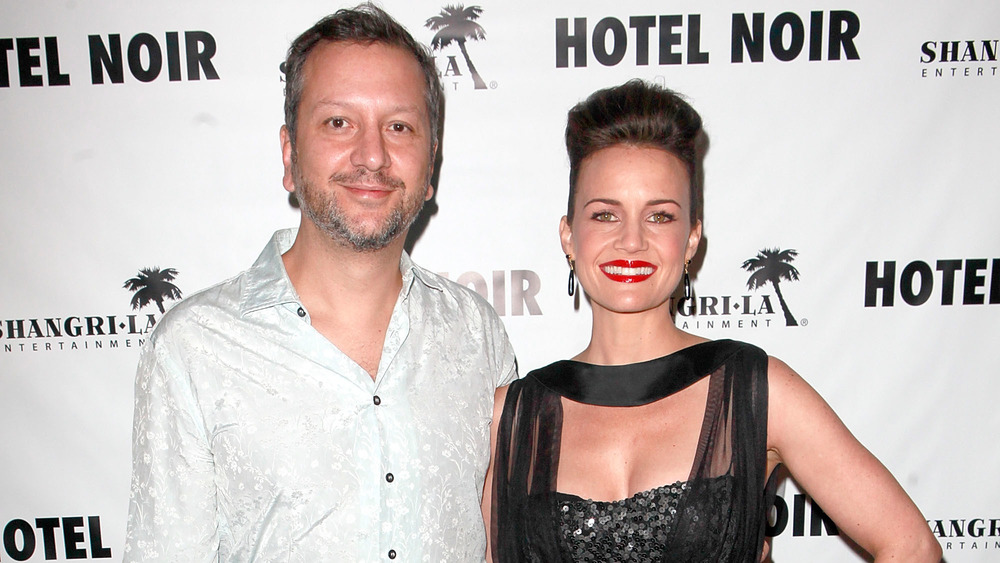 Todd Oren/Getty Images
Although they've been together for a long time, Gutierrez and Gugino have yet to tie the knot. In 2009, when they'd already been a couple for 12 years, a profile of the Bly Manor star in Women's Health noted she lives predominantly in L.A. with Gutierrez and his two kids, then aged 14 and 15. In spite of the fact they're clearly committed to each other and plan to go the distance, marriage simply "isn't important" to the long-term couple.
As Gugino explained simply, "We like being boyfriend and girlfriend; there's something sexy and fun about that." As the low-key Hollywood couple sees it, "There's nothing holding us here other than our desire to be together." In keeping with that very modern idea, the actress had her own apartment in NYC at the time, too, solidifying her lack of reliance on Gutierrez. Clearly, managing to work and live together, these two are definitely doing something right.