Body Language Expert Breaks Down Bachelor Matt James' First Night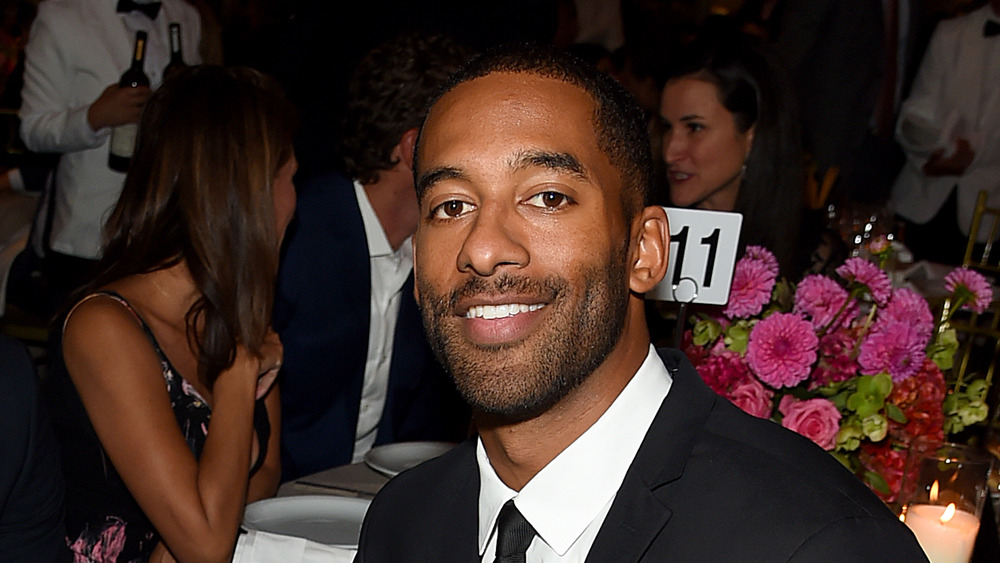 Jamie Mccarthy/Getty Images
One of the most nail-biting, tune-in-worthy episodes of The Bachelor franchise has always been the premiere night, in which the contestants meet their suitor — and after The Bachelorette's first night this year, where Clare Crawley fell instantly for Dale Moss, fans have seen that truly anything is possible. In case you missed it, Clare met the former football player who she would end up quitting the show for two episodes later. So when it came to the newest Bachelor Matt James' first night, you can imagine why people are tuning in with bated breath.
In an exclusive interview, The List sat down with Rori Sassoon, a body language & relationship expert, and co-owner of matchmaking agency Platinum Poire, an "invite only power couple match making service." Sassoon gave us some very interesting insight as to what we could learn from this first night about James' body language, as well as the contestants' interactions with him.
Matt James' body language shows that he is open and receptive to love
As much as we tune into The Bachelor for the love, we also tune in for the famously ridiculous first night antics. The general theory behind the first night is to make the best first impression possible in hope of receiving the First Impression Rose. Sassoon said, "I think that some of the women made these grand entrances, and while Matt was definitely entertained by these women, I think it made the women who weren't trying as hard shine by contrast." She added, "He's spiritual, so a woman that is down to earth will grab his attention more than the woman wearing lingerie or showing up in a pizza truck!"
Speaking of gimmicks, Sassoon said one contestant in particular turned James off: Victoria, who wore a tiara and called herself a queen. "You could tell he was not as warm and open with Victoria," Sassoon notes. "She was really arrogant and was interrupting him when he was with the other women, which can actually come off as a sign of disrespect. Even though she was stroking his ego like crazy, it was almost like he was taken aback by her over-confidence."
Sassoon believes that James' body language suggested that he started off quite nervous, but he slowly became more comfortable with the situation. "In terms of body language, it's clear that Matt is open and receptive to love," she explained, "because he gave every woman a hug, even if their entrance was over the top. He's clearly keeping his body language open."
Sassoon believes there was one contestant in particular that James had chemistry with
Like many viewers, Sassoon seems to have already decided who her favorite contestant is, and it's someone that she believes already has chemistry with James. "One of the things Matt mentioned to Chris Harrison is that love is about being vulnerable," she said. "Abigail started off the season by being honest with Matt about her handicap of being deaf, and I think this really struck a chord with him." Sassoon believes that this honesty is a sign that she's comfortable being her authentic self with James, and that she isn't trying to put on a "show or a façade." She explained. "I think a real man will appreciate this! And his body language with her just seemed more comfortable; they definitely had chemistry. You could feel it!"
Just like the rest of us, Sassoon is excited to see where this season goes. She ended our exclusive interview by saying, "All in all, I think Matt will be a great Bachelor, and can't wait to see what the rest of the season has in store!"