Meghan McCain's Watch What Happens Live Appearance Has People Talking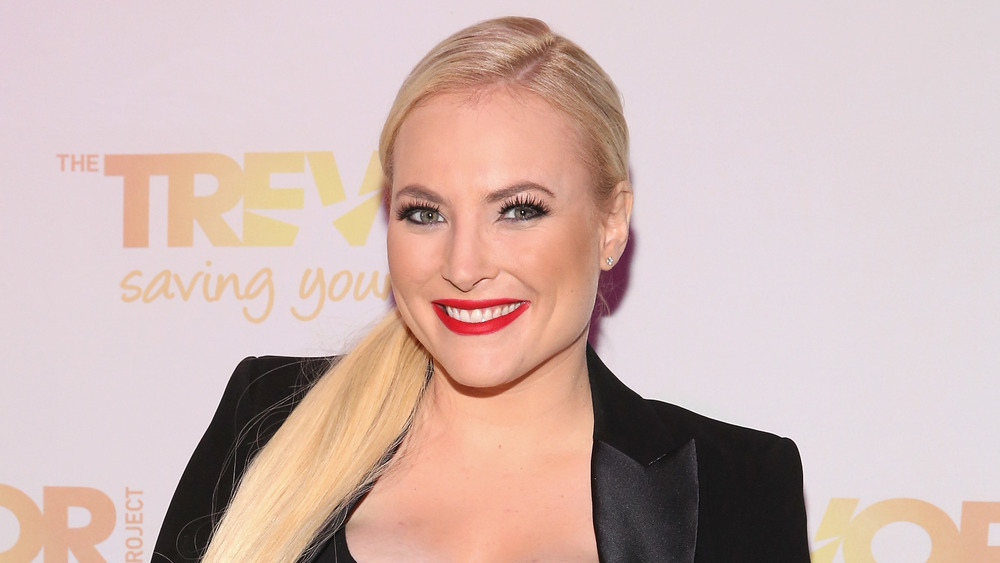 Robin Marchant/Getty Images
Meghan McCain is back from maternity leave, arguing heatedly with her The View co-hosts and otherwise making waves. In many ways, it seems that her post-election prediction of a "meltdown" within the Trump camp has come true. McCain isn't gloating about it. She's enraged. The conservative commentator hasn't minced words since the Jan. 6, 2020 violence at the Capitol.
On The View, John McCain's daughter is calling openly for "anything and everything to get [President Trump] out now, including impeachment or the 25th amendment. McCain also continues to call the Capitol attackers "MAGA terrorists" and demand that they "should be prosecuted like any other terrorists who have attacked our homeland."
But it's McCain's Jan. 11, 2020 appearance on Watch What Happens Live with Andy Cohen, alongside CNN's S.E. Cupp, that has people talking. (And not because she and Cupp passed The BFF Test with flying colors). Instead, in a rare show of social media bipartisanship, McCain's candid personal reaction to the riots has attracted sympathy from rank and file Democrats and Republicans on Twitter. 
Meghan McCain shares what her dad would've thought of the Capitol violence
"I was so emotional watching [the violence], I was absolutely apoplectic," Meghan McCain admitted to Andy Cohen in the Jan. 11, 2020 episode of Watch What Happens Live. "I was hysterically crying for almost a full 24 hours. I was crying before I went on The View to talk about it... I'm still sort of processing feelings, as I think all Americans are."
McCain also gave Cohen another one of her heart-wrenching predictions: "What has been done, I don't think can be undone for generations," she reflected. How would her father John, the former senator and presidential candidate, have felt about the violence, asked Cohen? "If he were alive, this would have killed him," she answered honestly, "I think it actually would've killed him." 
As McCain, herself, acknowledged, she was understandably "raw" during the show. Be that as it may, the conservative columnist is unlikely to step away from her soapbox anytime soon. Instead, she continues to insist that the path forward is conversation. Of her recent spat with Joy Behar on The View, she insisted to Cohen, "We're a family. All these women were at my dad's funeral. We've been through a lot of s**t together and... I hope that we can all be examples, myself included, for where the country should go forward."