Zayn Malik's New Album Is Sparking New Rumors About Gigi Hadid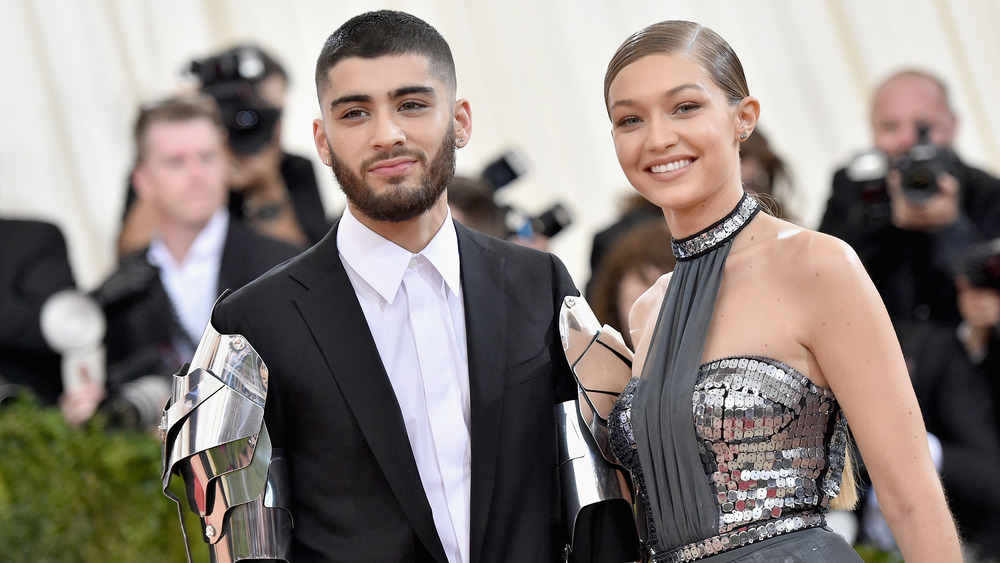 Mike Coppola/Getty Images
It's been an eventful year for Zayn Malik, both personally and professionally. Since reuniting with on-again, off-again girlfriend Gigi Hadid at the end of 2019, the couple welcomed their first child in September 2020. Now the former One Directioner is kicking off 2021 with the release of his new solo album, Nobody Is Listening — and one song has led to speculation that a wedding may be the next big event in the couple's life.
The album appears to be rife with references to his relationship with Hadid. For example, the lyrics to a song titled "Better" focus on a tumultuous relationship.
But "Better" isn't the only song that seems to be about Malik's love life. As reported by E!, fans are speculating that the new song "When Love's Around" seems to hint that Malik may be preparing to propose to Hadid in the near future. We'll have to stay tuned, but it definitely seems like Malik is ready to take the next big step with Hadid.
The lyrics to When Love's Around directly reference a future wife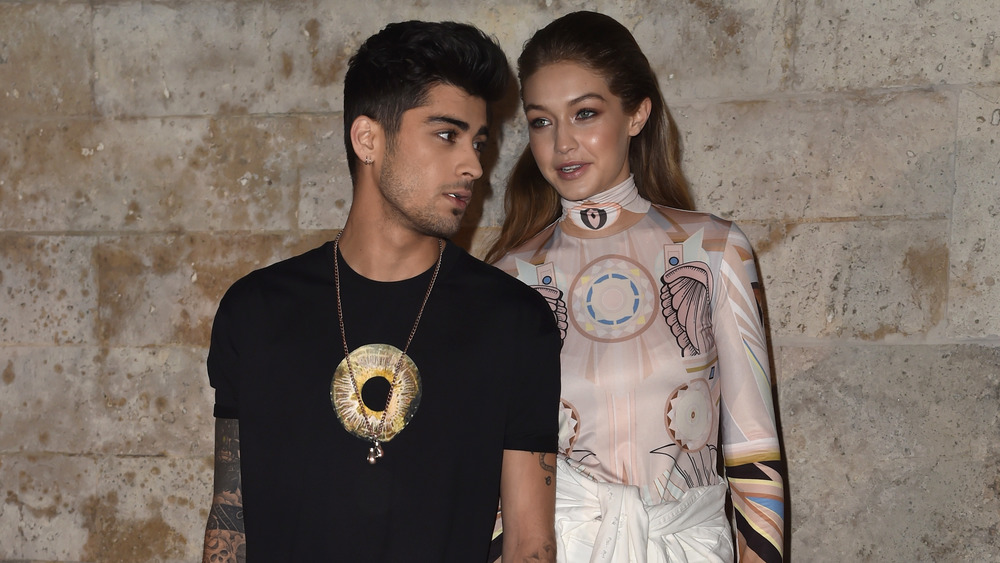 Pascal Le Segretain/Getty Images
It's not a stretch to say that the lyrics to "When Love's Around," which have fans buzzing on social media, definitely seem to indicate Zayn Malik is thinking about marriage. "I need you in my life / Yeah, you could be my wifе for real / Only takes a woman / To show you what it means to lovе," Malik sings.
Although that's certainly the most direct reference to wedding bells, PopSugar notes that other lyrics in the same song also describe a committed long-term relationship. "People tend to rush / People tend to run to love / Only takes a woman / To show you what it means to love, love," Malik croons in one section. In another he declares, "You could see it in my aura / You've been givin' it your all and I'm fallin' for you."
It's also possible that the couple is already engaged, as reported by Seventeen. The outlet pointed to a recent Instagram story that showed Gigi Hadid wearing some serious bling on her ring finger, and multiple sources have said the couple's relationship is stronger than ever since their daughter's birth (via US Weekly).