What You Don't Know About Why Don't We's Corbyn Besson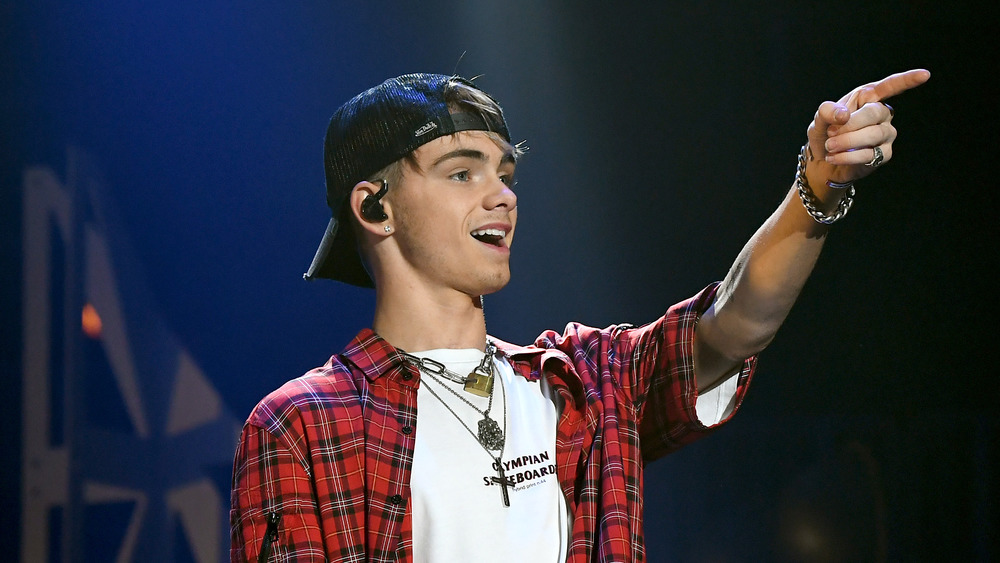 Paras Griffin/Getty Images
The boys of Why Don't We are back! The LA-based boyband made a comeback after a long hiatus with the release of their second studio album, The Good Times and The Bad Ones, on Jan. 15, 2021 (via Paper). The group — that includes members Daniel Seavey, Corbyn Besson, Jonah Marais, Jack Avery, and Zach Herron — decided to take a break at the beginning of 2020, which due to the COVID-19 pandemic, ended up being longer than they expected. However, Marais told People that the time away from social media allowed the band to "just focus on writing this music and rest."
Now that the band is back and ready to go, it's time for fans to get reacquainted with the boys of WDW, starting with singer-songwriter Besson. He was actually making music before he joined the band and released a single "The Only One" back in 2014 (via Seventeen). Since then, his music has evolved and changed. When Paper spoke with the band about their new album, Besson said getting to write and co-produce music for The Good Times and The Bad Ones "has been one of the most rewarding experiences for [them]."
When Billboard asked Besson what's one thing their fans might not know about them, he said the band really stresses "about small details when it comes to music, merch, etc." They know their fans deserve the best, which is why they're perfectionists. 
Corbyn Besson underwent surgery in 2018 for a throat infection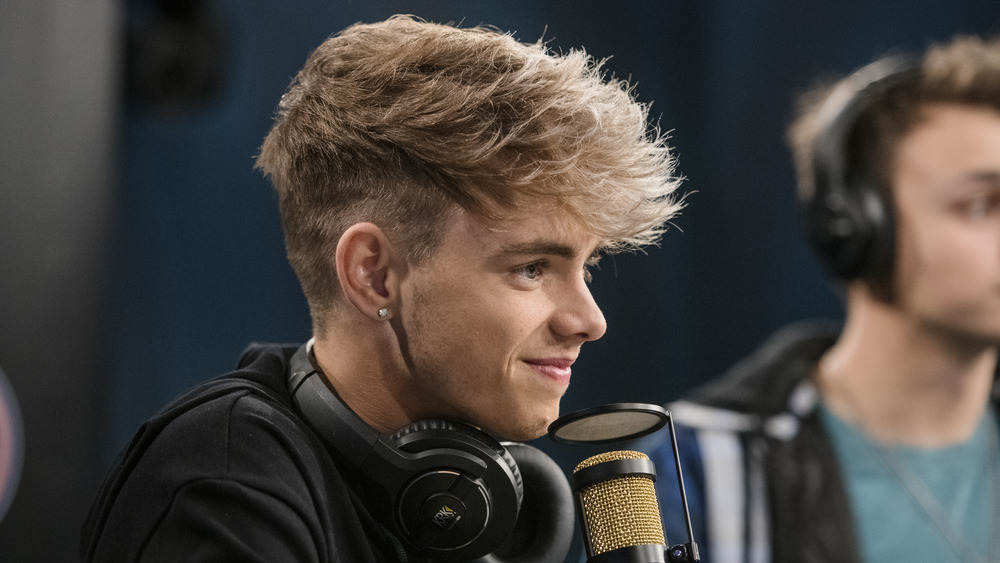 Morgan Lieberman/Getty Images
This isn't the first time Corbyn Besson put a pause on his singing career either. Back in 2018, the WDW member had to have an emergency surgery for an infection in his throat, according to iHeartRadio. The singer spent about two weeks in the hospital, and when he got out, he went on Instagram Live to update his fans on what happened (via YouTube). Luckily, he was able to recover nicely and the boys in the band posted a sweet group pic on their Instagram when they reunited, captioning it, "corb0ne is back." 
Another thing fans might not know just by looking at his Instagram is that Besson is said to be dating YouTuber Christina Marie Harris. The two have kept their relationship pretty much under the radar, but have been rumored to be dating since 2016. Besson has even appeared in a few of Harris' videos on her YouTube channel, according to J-14. 
J-14 also reported Besson has two younger siblings, Jordan and Ashley, and his favorite food is penne alla vodka, which are just fun facts to know if you're ever doing a Why Don't We trivia night with your friends. Though, their latest album will also tell you a lot about them. When speaking with People, Besson said this album makes him feel super "vulnerable in a way that [he's] never felt before" writing about personal stories, and he thinks that's "cool."